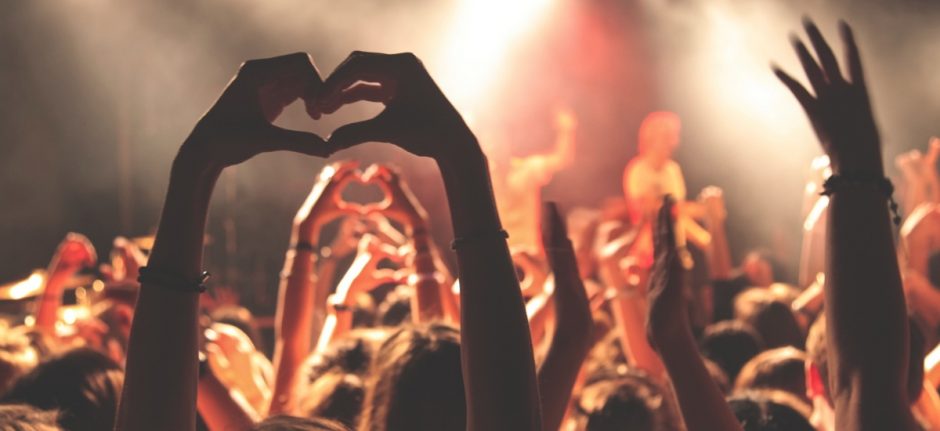 Meet the Director of Social Media Who Doubled Pitchfork's Instagram Following
Since its beginning in 1996, music lovers and artists have turned to Pitchfork as the authoritative guide to all things independent. With a loyal audience of more than five million unique visitors every month, it's an understatement to call Pitchfork a leader in the music industry.
With a voice of such a large magnitude, the job of managing Pitchfork's social media presence is an enormous undertaking. Recognizing that the core of any good social media strategy depends on the people behind it, Pitchfork's strong brand identity is socialized through Director of Social Media Charlotte Zoller. As a part of our series showcasing strong innovators and leaders in the social media and content marketing, we spoke to Charlotte about the role of social in Pitchfork's overall marketing strategy.
How would you describe your role?
As a team of one, I manage all of Pitchfork's day to day social output and engagement through our different channels, including Facebook, Twitter, Instagram, Snapchat, Vine, and Tumblr. I also oversee the social channels for our quarterly print publication, the Pitchfork Review, and for our Pitchfork Music Festivals in Chicago and Paris, where I train and manage the team there. Additionally, I oversee email marketing.
What does a typical day look like?
A lot of my day is scheduling, prioritizing, and ensuring that all of our feeds are running properly and have a good flow to them. I spend about 2-3 hours of solid posting, in order of priority. As for news, I work with a staff of talented writers who have shifts so that if news breaks overnight we can make sure it's covered on social. I've trained this entire team in best practices and keep them up to date so that they can socialize things that come up if I'm not on duty or at a screen (which is rare!).
My afternoons are usually for strategy, setting up systems, workflow, getting things on track. With social video ramping up, we've also been concentrating on that with the strategy discussions.

What is your strategy behind social video?
We started out with teasers, saw that they were doing well, and evolved our strategy from there. I think using video in social is undeniable at this point. You can't survive solely on YouTube anymore because if you have the content, you have to go where your viewers are. This is especially true for Facebook right now, as they tweaked the algorithm to no longer favor YouTube video links anymore. Changes like this mean we have to adjust our strategy accordingly, so with that case in particular it meant we started populating Facebook with our own video content. You also have to consider the format in relation to the platform. For networks like Twitter features like autoplay mean that social video makes sense and lead to a better user experience. If it's right there, people are going to watch it. As for rights, if we don't have them, you'll see embedded Vines and YouTube links on our feed.
How do you see social as a traffic driver?
When you are working according to best practices and getting everything up to par with your competitors and those who are doing social really well, the traffic is almost incidental. Obviously, the way we as a society are collectively consuming content is different now than it was ten years ago. Pitchfork is a  unique brand in many ways, and we are able to work with the undeniable shift taking place in media. Less people are going to websites first to find their news and with this shift, our social referrals are growing organically.
Listen to @chancetherapper team with his brother Taylor Bennett on "Broad Shoulders" https://t.co/lCUcrzDkzp pic.twitter.com/00L2zXfRDt

— Pitchfork (@pitchfork) November 19, 2015
Who do you look to as a real leader in your space?
I don't think there is any direct competition in our particular space but a lot of brands not in the music realm specifically do social really well. In the native video space, BuzzFeed Video does a great job. Their stats emphasize the need for experimentation with native video, because, for example, if they can show a cute video of a commercial and have it get tenmillion views, what other possibilities are available? I'm also very interested in how news outlets and media brands are using social to break news and embed that in their content in a way that is beneficial to their audience. For example, a few weeks ago FADER was at Rihanna's album release party and were live-tweeting it, sharing the album artwork along with photos and videos from the event.
Since you started, what has been your biggest win?
I started in January 2015 and since then there are so many things that I'm proud of. My job is so much fun because everyone respects each other, our opinions and ideas, and because of that I've been able to experiment a lot. An example of one of my successful experiments was the Snapchat Live story that we did at the Pitchfork Music Festival. I just wanted to do it and so we figured it out, and there ended up being a massive number of views! However, my biggest win is probably the audience growth I've achieved since starting. I helped double our Instagram following, and have us at almost a million fans on Facebook. I think that the growth across the platforms is pretty indicative that what we're doing is being received well.
How did you achieve this?
When I began, there had been a three-month lull on our Instagram page without any posts. I first worked on getting our existing followers back on board to remind them of our existence and position in the music world. I did this mainly through a focus on consistency. After that, our priority was growing the channel. Instagram is completely its own space and not necessarily a traffic driver but rather the be all and end all for the content (which must be both timely and beautiful). It's something that many of us interact with compulsively such as scrolling while waiting in line at the grocery store. Because of this, you can't push people outside of their limits. They can see through your intentions so easily on Instagram, and nobody wants to take another step and click the link in your bio leading somewhere else. You have to be upfront and give your audience what they want, and something that they would be looking at anyways. While on Twitter we might hold back some information to encourage a click-through and to drive traffic to our website, with Instagram there is no such payoff. It's difficult, but we have to push past that marketing instinct to aim for the click-through. Instead, as mentioned above, our priority is growing the channel.
What was a fail you experienced, that other people might learn from?
I wouldn't consider this a fail but sometimes circumstances can lead to big lessons. A couple of months ago we had a review go up and I had a scheduled post, but at the last minute the URL changed and so a dead URL went up. Although not great, this made us shift our strategy and made us want to do everything in our power to ensure it never happens again. Now we only post live, working links.
What is the biggest day of your year?
Any day where big music news drops is a big day for me. These are days where I put a priority on listening over posting. With Pitchfork being the first Twitter account I followed on a personal level in 2009, I know their voice and know that favoriting (or "liking") tweets, responding, and retweeting aren't part of the brand voice. Therefore, with big news days I spend my time monitoring sentiment, understanding what the big themes on social media are, and noting who is sharing what. On big traffic days, we definitely try to squeeze every bitout of social as we possibly can. What is your experience with social media during live events? I lead the social media efforts with our Pitchfork Music Festivals, and my main priorities are:
I want to give people who are not at the festival access to visually stimulating content through our stream, photos, and dynamic media.
For people at the festival, I want to make sure there are enough updates and content to make it interesting for them, along with monitoring feedback and making people feel at home through our festival accounts.
Of course, a big part of this experience is knowing how to strike when the iron is hot when dealing with live content. For example, if Mac DeMarco goes on stage and I want an amazing high-quality professional photo for our Instagram account within fifteen minutes, my time is spent coordinating with our team of photographers onsite and having them send me the top photos, which I can then populate across our social media channels. A big thing is accountability and pride. These are our festivals, so we need to have the best content, at the best time.