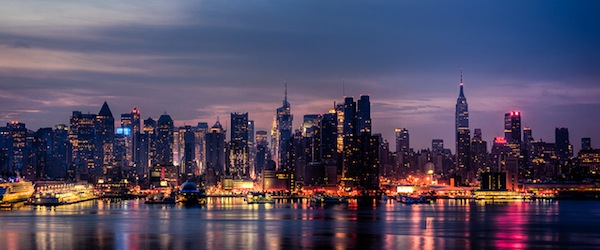 NYC Becomes a Digital City: A City of New York Case Study
Since 2010, the City of New York has relied on Hootsuite to connect with millions of New Yorkers on social media. Similar to most governments, the City wanted to be more engaged and transparent with its citizens during emergencies and city-wide events. They established NYC Digital as a part of NYC Mayoral Office, and this initiative quickly became the world's first city-focused digital strategy.
The City of New York increased its digital reach by 85% and now shares critical information, emergency alerts, and announcements to more than 3.7 million citizens across hundreds of multilingual social media channels using Hootsuite Enterprise.
Among other disastrous events, Hurricane Sandy, one of the most deadliest and destructive hurricanes in US history, tore through New York in 2012. Although it left millions of citizens without their power and in flooded homes, NYC Digital planned ahead with Hootsuite to account for events of this scale. They were set up with protocols and functionalities to provide updates and assistance, organize resources, coordinate with authorities, and disseminate information quickly. As tragic as Hurricane Sandy and every disaster since has been, the City of New York is armed to act immediately and efficiently, which has kept damage minimal and shown the public that the City is ready to protect and inform their citizens.
Introducing: "NYC Becomes a Digital City: A City of New York Case Study":