Promoted Tweets and Trends ~ News Roundup
It's a party – a syndicated 3rd party!
The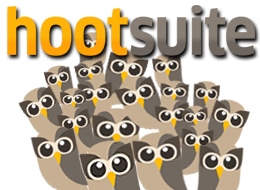 web was all a-twitter this week due to Twitter's latest addition to their promoted products.
This news has kept Owly very busy these last few days — there's been a lot of, well, promoting the Promoted Tweets and Trends — because the new platform comes with big news about HootSuite: We're thrilled to be the first 3rd party syndicated partner on the initiative — and we want to spread the news. So we've gathered the following news and announcements from around the web so you can read what it's all about.
There have been a ton of great articles, but here are some of our favorites from the week:
Mashable – It's Official: Twitter Launches Promoted Accounts
Buried in Twitter's announcement was another interesting tidbit, though; the company has officially begun testing Promoted Tweets and Promoted Trends in third-party apps, starting with Hootsuite. The company has been preparing for the rollout of Promoted Tweets and Trends in third-party apps for several months now.
TechCrunch – Twitter Opens Promoted Products To Third-Party Partners, Starts Sharing Revenues
The news that Twitter was unveiling its Promoted Accounts today wasn't the only thing they had to share. Buried below that in their post this morning, Twitter also revealed that they're now starting to roll-out Promoted Products to third-party partners. And with that, they'll be sharing revenues with them. To be clear, Twitter has always said that they planned to open Promoted Products (which include Promoted Trends, Tweets, and now Accounts) to third-parties. But today it's finally becoming a reality with their first such partner:HootSuite. That service will now be able to run Promoted Tweets in search and highlight Promoted Trends on the service, Twitter notes. And again, they'll share revenue with Twitter on these features if they choose to implement them.
Business Insider – Twitter Launches Promoted Accounts, Starts Putting Ad Products In HootSuite
The second announcement is that Twitter has begun integrating its Promoted Products into third-party Twitter apps, starting today with HootSuite, which will run Promoted Tweets and highlight Promoted Trends. More third-party clients will add Promoted products soon. Twitter says it will share revenues from these ad units.
Twitter  – Promoted Promotions
We are testing syndication of Promoted Products with a select number of partners – HootSuite is launching today, and others are on the way. These partners will run Promoted Tweets in search and highlight Promoted Trends, sharing in Twitter's revenue for these products.
Social Beat – Twitter's ad model takes shape with Promoted Accounts
Twitter announced that it's also increasing the visibility of its advertising products. It's moving Promoted Trends, where advertisers can pay to feature a topic in the "trending topics" box, from the bottom of the box to the top, supposedly because, "We've been pleased with the quality of Promoted Trends and people are finding them useful." And it's making both Promoted Trends and Promoted Tweets available to outside applications, starting with HootSuite, so that they're visible to the broader audience of Twitter users, not just those who visit the main website.
Tech Vibes – Vancouver's Hootsuite collabs with Twitter for new Promoted Products feature integration

Hootsuite was recently announced as Twitter's preliminary launch partner for the newly expanded Promoted Products suite, which includes Promoted Tweets and Trends. Hootsuite will deliver targeted, relevant sponsored messages to customers using their social media dashboard, and Twitter and Hootsuite will share revenue from the Promoted Products program.
Marketwire – HootSuite Delivers Promoted Content From Twitter
HootSuite was announced as Twitter's preliminary launch partner for the newly-expanded Promoted Products suite. Immediately after the switch over, HootSuite began delivering Promoted Tweets and Trends products to customers. Twitter and HootSuite will share revenue from the Promoted Products program.
On a different note.
Fast Company – What Does Dick Costolo Mean for Twitter?
Twitter founder Evan Williams relinquished his position as CEO on Monday to Dick Costolo, the company's COO. We've already examined Ev's reasons for stepping down. "Ev is a visionary," says Ryan Holmes, CEO of Hoot Suite, a third-party Twitter client. "Probably, on the day to day front, he wasn't finding interest in doing his day to day duties." That's a fairly typical assessment of Ev's motives.
More Hootness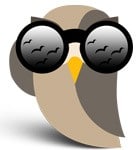 Want to join the party? Follow us @hootwatch to keep track of HootSuite mentions, and don't forget to follow HootSuite's social bookmarks for all the latest news.