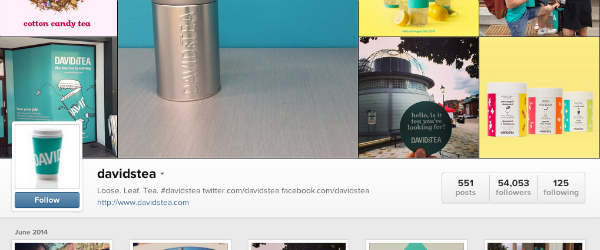 3 Small Businesses That Found Social Media Success
As a small business, you're always looking for a way to make your brand stand out among the competition. It's important to find inspiration for something unique that fits your brand, but it also helps to learn from the success of others.  For example, how have other small businesses used social media to grow and improve their business?  
To answer that question and give you some inspiration, I've gathered 3 small businesses who have found success in social customer service, building a brand with social media, and social media engagement.
Here are 3 small business social media success stories
Herschel Supply Co used social media to improve customer service
Founded in 2009 in Vancouver, Canada, Herschel Supply Co. manufactures the finest quality backpacks, bags, travel goods and accessories. As an innovative, design-driven retail business dedicated to producing modern classics, Herschel Supply attracts a fashion inspired, tech savvy following around the globe.
Using social media, Herschel Supply was able to achieve a 20% lift in customer service satisfaction rate and 60% increase in overall positive brand sentiment. How did they do it?
One of their social media objectives is to try to respond to every question – even those that don't directly mention their business. To do this, Herschel Supply's team set up search streams in Hootsuite to monitor various hashtags and keywords, such as #Herschel and #HerschelSupply, for proactive customer support.
"With the help of Hootsuite, social media allows us to serve our customers more effectively and on a personal level. Creating that bond while problem solving results in happy customers who return in the future," says Allison Butula, who manages social media and digital marketing at Herschel Supply.
DAVIDsTEA developed a loveable brand on social media
"DAVIDsTEA was founded five years ago in Montreal, Quebec. And, as a young and innovative business, our customers have high expectations for our social content," says DAVIDsTEA Social Media Manager, Youri Hollier.
Like tea, social media connects people around the world over common interests and shared conversations. And while this commonality is convenient, it doesn't necessarily give brands like DAVIDsTEA a leg-up over others when looking to create a loveable brand on social media.
"As Social Media Manager, I am personally responsible for everything that is DAVIDsTEA social. From developing content, to curating our pages, to customer outreach, I'm there covering it all. My time is spent (in no particular order) between Facebook, Twitter, Instagram, Pinterest, Reddit, Google Places, Foursquare, Yelp and basically anywhere else that you'll find us online that isn't davidstea.com."
"Our social media strategy developed organically over time. Our main goal has always been exposure and engagement," says Youri. By sharing great content and "stepping outside of the comfort zone for businesses on social media," they've had incredible success. While the content varies from channel to channel, their main content features recipes, contests, fan and staff-generated content, promotional posts and recurring posts – all with a fun modern twist while sharing their love for their product and customers.

View this presentation on SlideShare
Serengetee believes in social media engagement
Company co-founders Jeff Steitz and Ryan Westberg were sailing the world with Semester at Sea, an academic program in which undergraduates take classes aboard a ship and visit various countries along the way. The two friends collected fabrics made by local artisans, with the idea of transforming the fabrics into colorful pockets on t-shirts. They decided they would support the communities they sourced the materials from by donating five percent of profits to local causes.
As travel to distant destinations is essential for sourcing their fabrics, they needed a way to maintain connections with their audience. They made these connections by becoming active on several social networks, including Twitter, Facebook, Pinterest and Instagram, and started using Hootsuite to help schedule their social media activities.
"Hootsuite helps me manage social media, especially while on the road," says Westberg. "I am able to schedule tweets for weeks in advance, to help continually build a fan base while I don't have access to the Internet."
Westberg and his team use Hootsuite to manage their streams of social networks. Serengetee adopted the hashtag #WeartheWorld, and they monitor conversations from their Hootsuite dashboards. The team also uses Hootsuite for customer service. "We ask questions about new products and changes, and we actually listen and make these changes—our fans have a voice," says Westberg.
The results are impressive. In their first year of business, Serengetee went from one Facebook fan to 20,000; in year two they rose to 125,000. As the time of this writing, they have over 193,000 Facebook fans, 23,000 Instagram followers, and 18,700 Twitter followers. Their social success has been vital in supporting the company's mission of giving back to communities. Since its launch, Serengetee has donated over $60,000+ to 32 causes in 28 countries.

View this presentation on SlideShare
Are you a small business that has found social media success? Share us your story in the comments below!
With the help of Hootsuite Pro, find your small business social media success today!