3 Ways Social Media Increases Fan Loyalty, Part 1: Don't Play By the Rules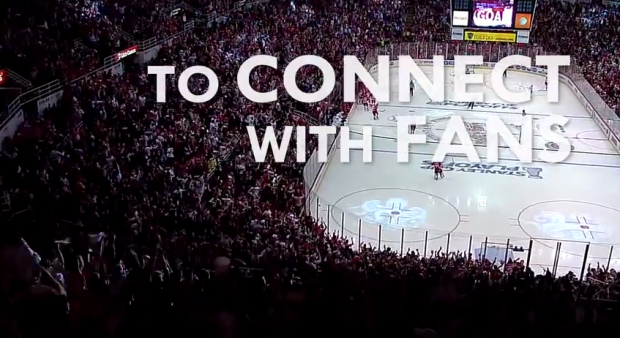 This is the first post in a series taken from the white paper "3 Ways Sports Organizations Use Social Media to Increase Fan Loyalty." In this part we break down why teams should veer away from traditional marketing rules on social networks. Download the full whitepaper below.

Be it hockey, football, soccer, baseball or anything else that leads to painted faces, filled seats, and cheering fans, sports fans are incredibly active on social media. They're passionate and they voice their passion on Twitter, Facebook and every other social network out there.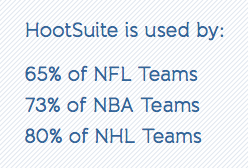 Many sports teams, in both minor and professional leagues, have learned to harness that passion. They engage fans, they start conversations, and they contribute to the overall experience of sports. In doing so, they also boost business. Happy, loyal fans buy tickets and memorabilia and, perhaps most importantly, spread team news, information and passion to the people that surround them. Considering 92% of people still trust recommendations from friends and family (more than any other type of marketing), this word of mouth sharing is essential for business success.
All of this can be summarized in the words of Brian Jennings, the Chief Marketing Officer of the NHL, who explained: "As the famous Peter Drucker once said, 'The purpose of business is to create a customer.' In our instance, the business that we're in is to create a fan."
This white paper will examine how social media is advancing the sporting industry by increasing fan loyalty. It will also break down some of the social strategies that are helping organizations see business success.
To Play, or Not to Play (by the Rules)
The Los Angeles Kings are in a very untraditional ice hockey market. With sun and beaches abound, not many Californians grow up playing a sport on ice. Yet, the Kings have managed to attract and maintain quite a dedicated fan following. Over the last few years, a growing number of people have pledged their allegiance to the hockey team and helped to sell out the Staples Center on a consistent basis. Part of this can be attributed to the teams success, having emerged as Stanley Cup champions in 2012.
But another part can be attributed to what is one of the most confident, controversial and human social media strategies in professional sports.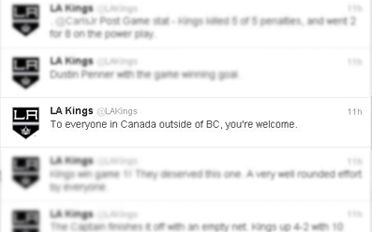 The Kings social media team has made headlines with several tweets over the last two years. From calling out opposing teams after big playoff wins to quoting Wayne's World, the Twitter account has has playfully stirred up the emotions of opposing fans while pleasing the home crowd.
But what has it accomplished? Well, for one, the Kings gained 87,358 new Twitter followers (a 224% increase) in two short months during the Kings' 2012 playoff run, when their fan-like tweets and jokes were arguably at their most frequent.
This voice was deliberately set out in the Kings' social strategy, which supported their success. Establishing guidelines is key to effective real-time engagement, so their playful jabs were actually part of the game plan.
Social media is helping teams and organizations to build connections with fans that weren't possible a decade ago.
In the next post we will break down the first of three specific ways that sports organizations can build stronger fan loyalty through social programs. You can download the full whitepaper now.