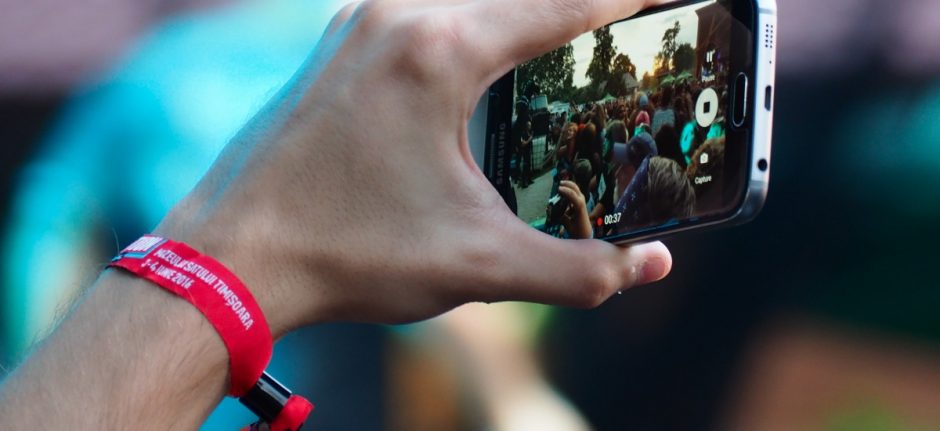 How Top Brands Are Doing Instagram Video Right
Picture this: You're sitting at a restaurant anxiously awaiting the arrival of somebody you met online. Their dating profile photo ticked off all of your boxes—kind eyes, clean hair, can't lose. Or can you? They arrive, and all of a sudden you realize they're a mouth breather and every sentence that comes out of their mouth ends with the word "bro." They say "YOLO" non-ironically. They look like their picture, but their picture didn't tell the whole story. If only their online profile had a video.
While a picture is worth a thousand words, a video can say even more. Pictures can give you a general idea about something, but nothing can replace the movement, mannerisms, sound, and story that a video can provide. You might've had a better idea of what your date was all about if online dating profiles featured a short clip of the candidate instead of simply a photo (am I a millionaire now?). Instagram video allows you to take advantage of all of the benefits of social video, in a format that is easily digestible for your audience.
With video projected to dominate mobile traffic by 70 percent by the year 2021, Instagram video is a good place to focus your resources and attention. We put together the following guide to look at how some true social trailblazers are paving the way with their creative Instagram video strategies. Awkward dinner conversation not required.
Nest
Have you ever wondered what your pet is doing at home while you're at work all day? Nest, a producer of programmable smart security cameras, thermostats, and smoke and carbon monoxide alarms, answers this question. One of Nest's three main products is a camera, so it's safe to say they know a thing or two about video.  
Along with showcasing their own fun and innovative Instagram videos, Nest has taken user-generated content (UGC) to the next level. They have a huge customer base full of video content just waiting to be used (and not in a creepy way). Their customers, especially those with adorable pets, are more than happy to share videos of these animals in action captured via their Nest security cameras.
As Curve by Getty Image explains, user-generated video content is trusted 50 percent more than content from other sources (such as the brand itself), and is considered 35 percent more memorable. Furthermore, user-generated video is viewed 10 times more than video content created by a brand—all the more reason to incorporate UGC into your Instagram video strategy. Through sharing their customers' videos, Nest is showing not only the functionality of their product, but the love their customers have for the brand. Nest has their customers share their videos with them, and then from there they are able to easily share them to their Instagram and other social media feeds. To find success like Nest, the following tips can help you tap into the goldmine that is user-generated video content:
Search Instagram for your brand's hashtag

to find content your customers are posting. When you find something that you'd like to share with your audience, ask the owner of the content for permission to repost. If they are agreeable to that request, get them to send you the video file so you can upload it to your feed.

Run a contest

asking users to share Instagram video related to your product with your specific hashtag. Offer a great prize, and watch the content roll in.

Host an event

with a clear CTA, asking guests to post Instagram video content of their experience.

Provide an incentive.

Other than a contest, you can offer customers an incentive such as store discounts or free samples in exchange for them posting a short Instagram video featuring (or related to) your product or service.
HGTV
I'm often teased for my dedication to HGTV (honestly, name a better show than House Hunters International), but the home improvement and lifestyle powerhouse has an Instagram account that knows exactly how to use social video. In short clips, they provide informative and helpful content relevant to their core audience.
For example, a recent video features HGTV star Jason Pickens showing viewers "the easiest way to hang a picture," and delivers on that promise. Other videos by the brand include simple how-tos, previews of more complicated DIY projects (directing viewers to the site for full instructions), cocktail and food instructional videos, and other informative content. HGTV isn't highlighting a product, per se, but rather the enhanced quality of life and experience enabled by their brand and channels.
YouTube is notoriously popular for extensive how-to videos, but Instagram video—with its one minute maximum length—is a great place to share shorter tips and tricks that can be easily digested by your viewers. You can do this through Instagram video by:
Thinking about what your customers' pain points and problems are and find ways to address them in short and interesting videos. What kinds of things are they trying to fix or improve?

Making the video content not just brand-specific, but industry specific. HGTV isn't blasting their own shows and magazine content constantly, but sharing useful information related to the home-improvement and lifestyle industry.
Lush
One of my favorite brands out there, Lush, is using Instagram video in a way that makes the products the stars—but not in an obnoxious way. The brand uses their handmade bath and body products to make interesting Instagram content that doesn't take itself too seriously. But I believe the most valuable content they're sharing, from a customer perspective, are their Instagram videos explaining how to use their products.
For example, the video below gives clear and fun step-by-step instructions on how to use Lush's popular Hair Custard. The video has been viewed over 236,000 times, and has over 700 comments. Part of this success can be credited to the lack of "salesy" or marketing tones within the video. There is cheerful music, clear text giving the instructions, and a short and simple message. There's no push to buy, but if the customer is interested in the product, the video shows them exactly how it can be used, and what results to expect.
Your audience members are most likely following you on Instagram because they have some interest in your products or services, so use the video capabilities of the platform to bring them that much closer to becoming customers.
NASA
NASA's use of Instagram video is out of this world (I'll see myself out). As the organization explains, "NASA's social media engagement goal is to gain maximum exposure for the work of the agency." And their Instagram video strategy definitely aligns with this goal.
NASA's social media strategy is content marketing at its finest, and works to satisfy their audience's curiosity and wonder. NASA's Instagram video content is especially alluring to audience members as it doesn't try to make the selling of anything a priority (in case you were wondering how NASA makes money, this Quora thread answers that beautifully).
In case you had doubts about whether NASA "counts" as a brand, Wired explains, "NASA's follower count across all platforms reaches well into the millions. The agency has actually won awards for its social media. NASA is a #brand." A brand that does a beautiful job at making you forget the 'b' word.
To follow NASA's social media genius and lead with your Instagram video content:
Think about

what makes your industry unique

, and highlight these features in a short clip. If you're an ice cream company, give a short and fun tour of the local farm you get your dairy from, or an interesting look at the science of ice cream. You're only limited by your own creativity!

Try to

limit brand or product specific content if it lacks any value

other than advertising. Even brands like Lush, who make their product a focus in their Instagram videos, do so to show how to best use the product. With this, they are not trying to push a hard sell, but rather to inform already interested consumers.

Consider your audience's interests.

What kinds of things are they curious about? What sorts of things interest them? NASA knows that their followers are fascinated by space and science, and so plan their content to satisfy these curiosities.
The above brands know exactly what they're doing with their Instagram video strategy. With some careful consideration, and by trying out some of the approaches discussed, you can take your brand to an Oscar-worthy Instagram video level.
Simplify your Instagram video strategy. Start scheduling your content today!