Top 10 USA Twitter Trends of the Week, Vol 70 by HootSuite and Ad Age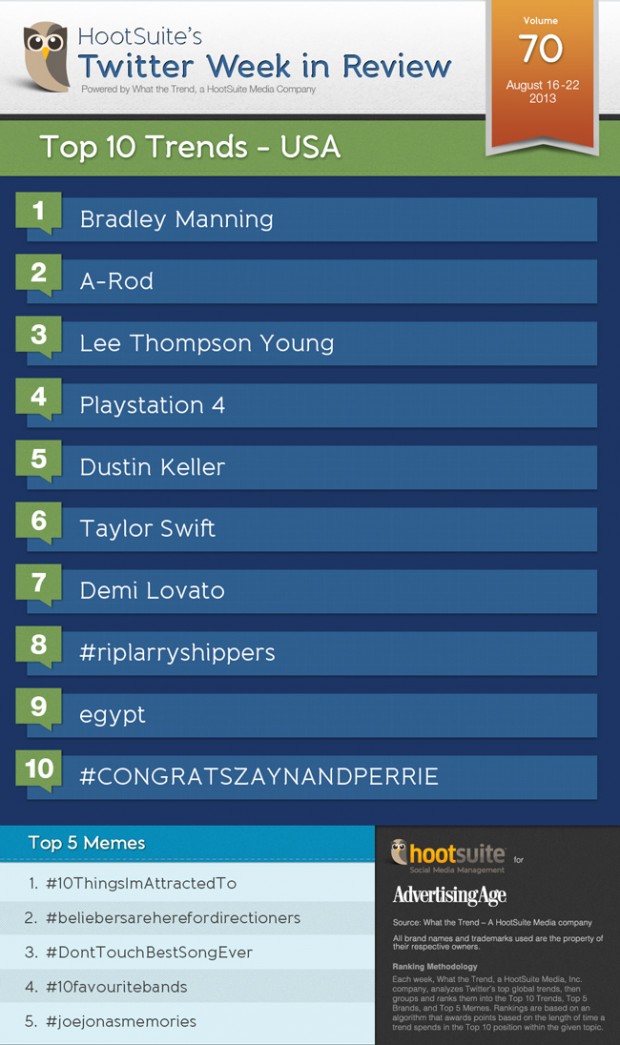 Celebrities and athletes typically dominate the Twitter trends and this week is no exception. But neither group could hold a tee to the sentencing of Bradley Manning. Unsurprisingly, the man who leaked hundreds of thousands of military documents to WikiLeaks a few years ago was the talk of Twitter, and people on both sides of the issue had lots to say. Take a look:
1. Bradley Manning
Bradley Manning was sentenced to 35 years in jail for his role in one of the biggest leaks in American history. The sentencing came less than a month after he was found guilty of 20 crimes (he trended #1 after that ruling too), including six violations of the Espionage act. Manning will get credit for the more than three years he has been held in prison, but he'll have to serve at least one-third of his 35-year sentence before he is eligible for parole. Predictably, the sentence has received mixed reviews in the news and on Twitter. Some say the court was too lenient, and others, many of whom believe Manning is a hero for sharing these documents, believe the 35-year term is outrageous.
Interestingly, a mere day after his sentencing, Bradley Manning announced that he plans to live out the rest of his life as a woman named Chelsea and to start hormone therapy as soon as possible. In a statement, Manning said: "As I transition into this next phase of my life, I want everyone to know the real me. I am Chelsea Manning. I am a female. Given the way that I feel, and have felt since childhood, I want to begin hormone therapy as soon as possible." Well that came out of left field. Perhaps next week we will see Chelsea trending in our charts.
2. A-Rod
Speaking of left field, Alex Rodriguez, the Yankees baseball player who a few weeks ago was in the news (and trends list) for an ongoing steroid controversy, had a slightly better week this week. Playing against rivals the Boston Red Sox, A-Rod was hit (rather obviously intentionally) by pitcher Ryan Dempster during his first at bat. In a scene that would fit perfectly in any baseball movie, A-Rod came back with a home run off of that very same pitcher a few innings later. There's basically no better revenge scenario in the game of baseball. Whether or not you like A-Rod, that is some satisfying stuff right there.
3. Lee Thompson Young
Lee Thompson Young, the actor who once starred in the Disney Channel's "The Famous Jett Jackson," was tragically found dead this past week. While the cause of death isn't officially known, Young, who also acted in the film Friday Night Lights and the series Rizzoli & Isles, took his own life according to his manager. His passing feels all too familiar, coming just one month after Glee star Cory Monteith was also found dead at far too young an age.
4. Playstation 4
The U.S. will be playing Playstation 4 at least two weeks before gamers in Europe and Asia ever get their hands on it. The video game company announced the release dates of its new console this past week, and North America came out well ahead. Playstation 4 will hit shelves in Canada and the U.S. on November 15th, but will only be up for sale in 30 other countries starting November 29th. Even more strange?  Playstation 4 won't even go on sale in Japan, where the company is based, until 2014! The first series of games for the console will include a new Call of Duty, Battlefield 4, and FIFA 2014, just in time for the Brazilian World Cup next year. Have a look at some PS4 gameplay in the video above.
5. Dustin Keller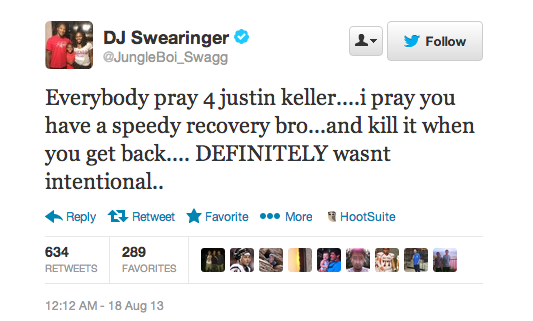 Miami Dolphins Tight End Dustin Keller is out for the entire NFL season after he took a questionable and brutal helmet-to-knee hit by Houston Texans safety DJ Swearinger in a preseason game Saturday. Reports say Keller tore his ACL, MCL and PCL and, to top it off, suffered a dislocated knee. Swearinger has since wished him a speedy recovery and said it was in no way intentional, but a few other NFL players have come out calling it a "ridiculous" hit.
7. Demi Lovato
Pop star Demi Lovato turned 21 on August 20th. The singer was in Kenya for her birthday, and actually received a very surprising gift from the community: a goat. Though it might not be what she wanted, she seemed very excited about it in the above Tweet. While we wish this was the only reason Lovato trended, unfortunately news broke this week that nude pictures of young starlet are reportedly being shopped around the internet. All of this combined to form a very strange trend, one that will likely never be repeated in history.
8. #riplarryshippers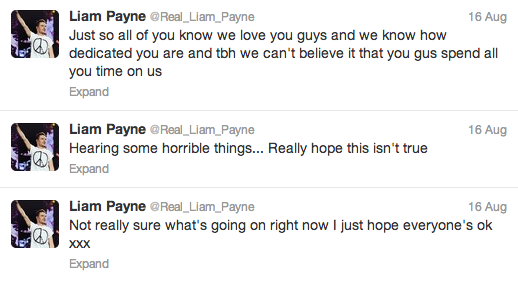 While British boy band One Direction is often a part of Twitter trends, this week they appear in less positive circumstances. Rumors circulated online that anywhere from 14 to 42 of the band's fans committed suicide because they felt that a documentary shown on British television portrayed them as "psychos." The fans, called "LarryShippers," are a specific group that fantasize about a romance between One Direction band members Harry Style and Louis Tomlinson. While the suicides are still rumors at this point, the worrisome trend prompted band member Liam Payne to tweet about it. Payne said the documentary was "full of s%#*" and thanked One Directioners for their support and dedication. Let's hope that this Twitter rumor is actually a rumor and not a tragic truth.
9. Egypt
The former president of Egypt Hosni Mubarak was released from prison Thursday, a move that garnered very mixed reactions on Twitter and in Egypt. Mubarak was transported to a military hospital in Cairo and put under house arrest. The 85-year-old will still be tried on charges for being complicity in the killing of protesters during the 2011 Arab Spring, with his court case resuming next week. But the charges seem all too familiar after over 600 people were confirmed dead following a crackdown on protesters by the Egyptian military just over a week ago.
10. #CONGRATSZAYNANDPERRIE
A member of One Direction is off the market. Zayn Malik is reportedly tying the knot and, judging by this trend, his legions of female fans seem to be taking it pretty well! Malik will apparently wed Perrie Edwards, a singer herself. The news broke this week after she was spotted wearing a diamond ring at the premiere of a One Direction documentary called "This Is Us." The bride's mother then confirmed the news on a radio show. Fans used #CONGRATSZAYNANDPERRIE to offer the couple well wishes, though the all caps letters might hint at some passive aggressive jealousy rather than excitement. What do you think?