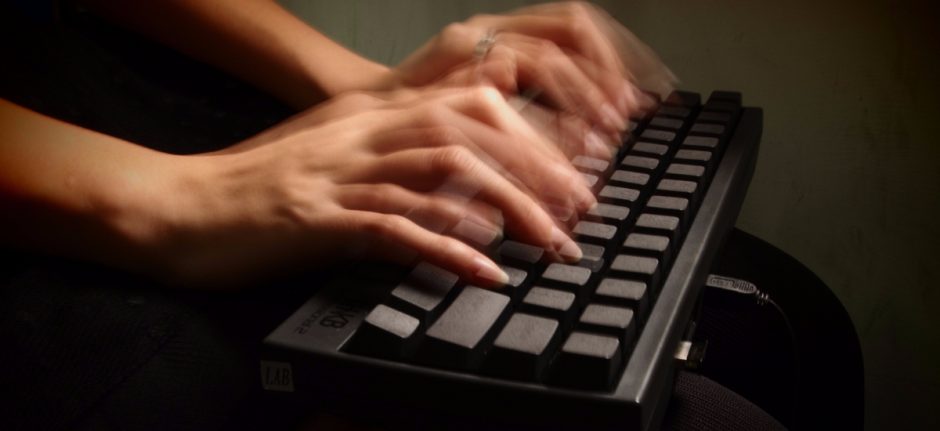 5 Brilliant Tweets Hootsuite's Social Team Wishes They Wrote
What Plato called the perfect circle we call the perfect Tweet.
Every once in awhile, a Tweet appears on your timeline that inspires a feeling of admiration, envy, and delight—all at the same time. If you're a social media manager, you know that feeling. Every day you're pushing the boundaries on social trying out something new for your brand. You're looking for inspiration to keep you going.
We asked our talented social team to tell us about Tweets they wished they wrote—here are their responses:
Netflix
Even Google doesn't have the answer. pic.twitter.com/B7x5jMPYRo

— Netflix US (@netflix) January 28, 2016
If you have Netflix, you probably remember 2015's internet sensation, Making a Murderer. When Netflix posted this witty Tweet about the show, it was like pouring gasoline on a brightly burning fire. Amanda Wood, our social media marketing specialist, loves this Tweet. She says: "It's relevant, funny, and not overly promotional. It naturally creates a debate and cleverly mimics what people do when they finish watching docu-series."
Key takeaway: If people are talking about something related to your brand (in this case, a show that appeared on Netflix), then join in the conversation. As Netflix shows, it's okay to have a little fun while you're at it.
The Feds
We can neither confirm nor deny that this is our first tweet.

— CIA (@CIA) June 6, 2014
Yes, we're on Twitter. Now it's your turn to follow us. https://t.co/LBrI7SrYEI

— CSIS Canada (@csiscanada) July 13, 2016
As our social marketing lead Andy Au points out, social has a way of pushing your brand voice into unfamiliar places and forces you to adapt your voice to whatever medium you're using. It can be a huge challenge aligning your brand voice to social—especially if you're dealing with more rules and guidelines in a regulated industry.
"CIA and CSIS do a great job of poking fun at themselves and acknowledging the platform they're on. This kind of humor wouldn't work on their official website but it's endearing and humanizing on Twitter," he says.
Key takeaway: Even if you work in a regulated industry or have an "enterprise" audience, you can still have a personality on social. It's your job to get creative and go outside of your comfort zone.
Oreo
Power out? No problem. pic.twitter.com/dnQ7pOgC

— Oreo Cookie (@Oreo) February 4, 2013

During the blackout that happened at the 2013 Super Bowl, Oreo sent out its famous "Dunk in the Dark" Tweet. To many, this Tweet marked a breakthrough in real-time marketing—a strategy focused on current, relevant trends, and immediate feedback from the audience.. It may be one of the most analyzed Tweets of that year in the marketing world, with a flurry of articles and commentators on the subject.
Nick Martin, our social engagement coordinator, loves this Tweet because, "It was not only super relevant to what people were discussing online, but it was also clever and on-brand." It's like that pivotal Hollywood movie that every film professor footnotes.
Key takeaway: It's hard to do real-time marketing well. If you're going to, make sure it aligns with your strategy and it's on-brand. Otherwise, you risk reducing your real-time marketing to another tax season pun.
Dennys
That moment when a new meme appears on the internet. pic.twitter.com/0DtB6qhF4H

— Denny's (@DennysDiner) July 18, 2016

If done tastefully (and on time), the parody Tweet can be a hit with your audience. Denny's did just that. In response to Kim Kardashian's posting of Taylor Swift and Kanye West's conversation (if you need a recap of the Taylor-Kim-Kanye drama, BuzzFeed has you covered), Taylor Swift posted a response on Instagram:

Well, as you can imagine, the internet blew up. The phrase, "I would very much like to be excluded from this narrative, one that I have never asked to be a part of…" caught on with parody Tweets abound. Our social marketing lead Matt Diederichs says: "I loved how Denny's quickly jumped on this news. It's tough to do real-time social marketing, but this combination of speed and execution made it work."
Key takeaway: If you're going to do a parody Tweet, make sure that your audience is in on the joke. Also, make sure it's relevant. Denny's still made it about breakfast, after all.
Airbnb
After a long day of traveling the galaxy, it's nice to come home. #MayThe4thBeWithYou #LiveThere pic.twitter.com/snxBSmgXdD

— Airbnb (@Airbnb) May 4, 2016
The popular Star Wars hashtag, #MayThe4ThBeWithYou, celebrates an official holiday for Star Wars fans. In honor of the day, Airbnb posted a short video that created a sense of adventure their brand is so known well for.
It's hard to stay relevant to your audience and join in on a holiday hashtag without feeling strained. Our advocate marketing coordinator Brittany Ho says: "When brands try too hard it usually makes me cringe, but I thought Airbnb's Tweet was really tasteful and it stayed true to their brand."
Key takeaway: Don't jump on every popular hashtag in an effort to get your brand in front of a larger audience. Twitter users are sharp and will see through that. Only get involved in trends when you have the content and message to add value to the conversation.
Write the perfect Tweet for your brand
There's no magic equation for writing the perfect Tweet. It's about knowing your audience and trusting what will stick. It takes a lot of brainstorming (and digging) to strike gold, but it's well worth the effort.
Use Hootsuite to craft the perfect Tweet and schedule it for publishing later.