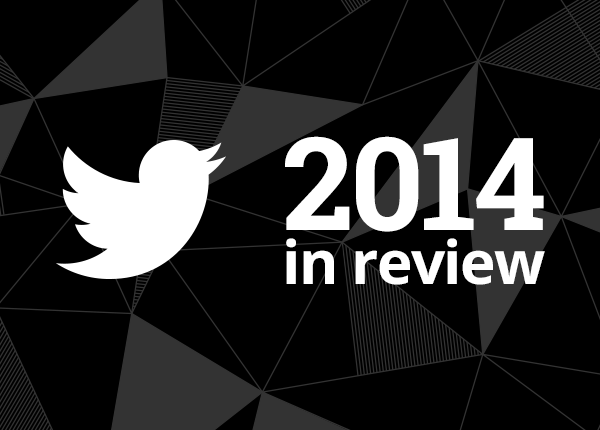 Twitter 2014 — A Year in Review
It was a big year for Twitter in 2014. Their first year after going public, people expected them to make the news on the regular—which they did. From a brand new look to being banned in Turkey, Twitter was a regular feature in the headlines.
Here is a brief review of the year that was for Twitter.
The Product
Twitter has changed visually and functionally in several ways in 2014. Here are some of the highlights.
Early last spring, Twitter did a complete overhaul of its user profiles. Many people initially compared the new design to Facebook, which was reasonable considering some of the updates. The changes included the introduction of a large, full-width header images, for example. Generally people have come to see the new design as a big improvement however. Many users applauded was the ability to "pin" a Tweet to the top of your profile. Our designers broke down the redesign in more detail here. This redesign was followed up with another profile redesign earlier this fall, this time on the Twitter for iPhone app.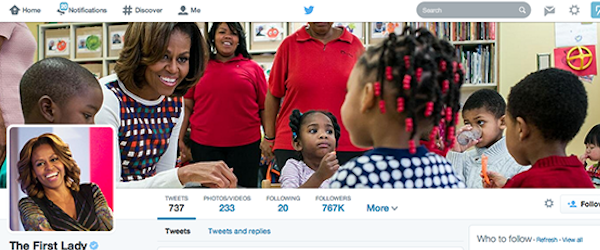 In an effort to clean up feeds like they cleaned up the design, Twitter introduced a mute button which can be used to remove a user's content from your Twitter experience. Muting a user stops their Tweets and Retweets from appearing in your home timeline, and blocks any push or SMS notifications from that user. They can still see your activity and interact with you (and of course they won't  know you've muted them), but they won't be a bothersome presence in your feed. And when they're too bothersome, even offensive, Twitter also simplified the flagging process to make it easier on users attempting to report them.
Late in the summer, to the joy of countless users, Twitter announced GIF support. While many people saw it as a fun update for casual tweeters, the addition of gifs is actually great for businesses, which can say a lot more through embedded gifs than they could in 140 characters.
On top of all the changes that have already taken place, we already know a few of the major changes likely coming in 2015. Twitter has tested, announced and hinted at several Twitter timeline changes coming soon to your feed.
They started this past summer with users seeing Tweets from people they didn't follow appear in their timelines. These weren't retweets, but favorited messages from other people that they followed. The change itself is clearly an effort by Twitter to open up the timeline, making it easier for people to discover other users based on interactions with the people they already follow. Many people weren't fond of this particular idea though, especially those that use favorites casually.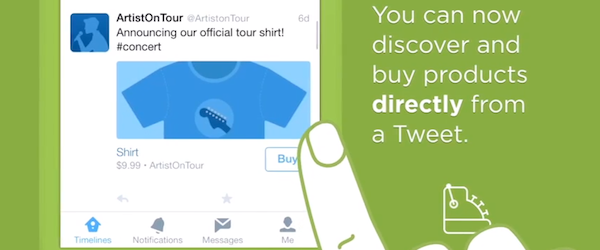 Finally, Twitter announced it was testing a new feature that would allow you to make purchases directly from your Twitter feed. A percentage of their U.S. user base will be able to tap a "buy" button under Tweets from select partners. Doing so will take them to a separate screen where they could check out size and product info, enter shipping and payment details and purchase the product mentioned in the Tweet. This announcement was followed by news of a new coupon program, meaning you can probably expect e-commerce to arrive in full force on Twitter in 2015.
Other product updates by Twitter
Company News
Transparency seemed to be the theme around Twitter this past year. First, last winter Turkish Prime Minister Recep Tayyip Erdoğan announced an attempt to "eradicate" Twitter after citizens were using it to express their displeasure with his regime. In response, Twitter users in Turkey sent 2.5 million tweets in about 24 hours after the ban (many of them using HootSuite—our traffic from Turkey tripled in one day). Twitter users found a way to keep news from inside Turkey circulating on social media.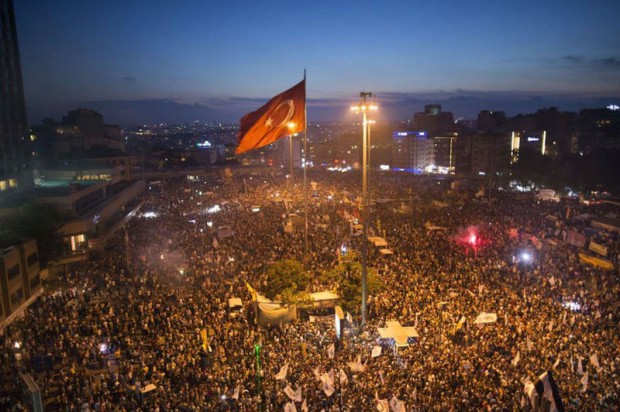 As people in Turkey fought for transparency, Twitter was looking to do the same within its own walls. In July, the company released a report showing the diversity, by gender and race, of its employees, admitting that it had "a lot of work to do." Then, earlier this fall, Twitter sued the U.S. government for the right to publicly disclose information about government data requests.
On the lighter side of transparency, Twitter also made our individual experiences on the social network more accessible this past year. They launched a tool to easily remind you of the first Tweet you ever sent, and share the first Tweet by anyone else for that matter, from brands to public figures. Then, the company made it easy to search through all of the Tweets you've ever sent so you could, you know, keep yourself accountable.
Twitter and Hootsuite
In addition to being used by Turkish citizens to circumvent their Twitter ban, Hootsuite and Twitter have had a great year in tandem.
In March, we released new functionality allowing our Pro users to publish images through Twitter's native pic.twitter.com. This was a Top-10 requested feature in HootSuite's feedback forum, and people were quick to adopt it as a means of sharing photos to Twitter.
In an effort to help Twitter users improve their presence on the social network, we also created a new tool, Grade Your Social. This tool makes it quick and easy to see what areas you're performing strongly in on Twitter, and which could use some fine tuning.
And since we're Twitter users ourselves, we shared the lessons we learned from Hootsuite's first 5,000 Tweets.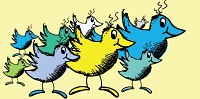 Finally, our Dr. Seuss-Inspired Guide to Twitter, released on the children's author's birthday, was one of our most successful content marketing campaigns of the year.
Twitter Resources
We're always releasing new resources to help social media users make the most of their Twitter experience. Here are some of our most popular Twitter resources from 2014.
Build your following
How to get More Twitter Followers
How To Increase Twitter Engagement With Twitter Images
Twitter Lists are the New "Follow"
5 Advanced Twitter Search Tips To Increase Customer Engagement For Your Business
Improve your presence
How to Use the New Twitter Analytics for Business
How to Set Up Your Twitter Profile
To Respond or Not to Respond on Twitter: A Step by Step Guide
Drive sales
How to Drive Leads for One Third of the Cost With Twitter Ads
5 Tips To Set Yourself Up For Success Using Twitter—And Drive Holiday Sales
Twitter for Business ~ A Guide by the HootSuite Social Media Coaches