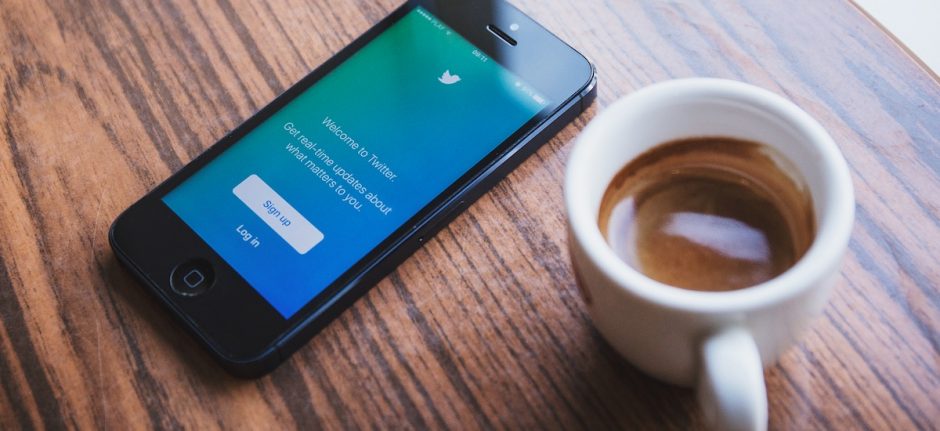 7 Twitter Chats Social Media Marketers Need to Follow
We've all been there. You're at a cocktail party and one minute you're enjoying a tiny samosa, the next minute you're cornered and trapped in a conversation with the chattiest person there. No, you don't really need to hear about the last 20 renaissance festivals he attended, nor do you need to watch a mobile slideshow of the events. This is one conversation you definitely wish you weren't a part of.
Thankfully, there's a place where you only have to participate in the conversations you want to. On Twitter, you will never have to lean in towards a stranger's cell phone to awkwardly ooh and ahh at the new faux renaissance queen (unless that's something you're into—no judgement).
You can participate in a valuable Twitter chat without any of this forced politeness. Twitter chats are the perfect place to gain valuable insights and connect with a like-minded community. You can find a Twitter chat on any topic, so we rounded up a few of our favorites that social media marketers need to keep on their radar.
#HootChat
In June 2015, Hootsuite launched #HootChat, our very own Twitter chat. Twitter users can follow along every Thursday at 12 p.m. PT / 3 p.m. ET. Each week we have a different expert (or two or three) who share valuable insight into social media, content marketing, technology, and the digital world. Archives of every past #HootChat can be found on the HootChat Tumblr.
A1: The biggest risk in social media management comes from not asking, "How might our audience respond to this?" #HootChat

— Wilde Agency (@Wilde_Agency) September 15, 2016
#TwitterSmarter
Twitter expert Madalyn Sklar is the top rated social media marketer in Houston, who, in her own words, helps people "use Twitter better." She runs the #TwitterSmarter chat every Thursday at 10 a.m. PT / 1 p.m. ET and hosts a popular Twitter Tips podcast. If you need Twitter tips, tricks, and helpful resources to boost your social media marketing, the TwitterSmarter chat is one you need to check out.
#TwitterSmarter chat stats via @keyholeco: 2381 tweets from 561 profiles, 9.5 million reach, 154 million impressions pic.twitter.com/H5ErKpE1tK

— Madalyn Sklar ???? Social Media Coach & Consultant (@MadalynSklar) September 15, 2016
#ChatSnap
Social media consultant Kristy Gillentine started the #ChatSnap Twitter chat to share her expertise on—what else?—Snapchat. Gillentine shares proven best practices, hosts influencers and experts, and leads the Snapchat discussion. Every Wednesday at 11 a.m. PT / 2 p.m. ET, she hosts the "first and only Twitter chat all about Snapchat."
https://twitter.com/nickenable/status/776126537569488896
#AdWeekChat
You might need to set up some streams in your social media management tool, because Wednesdays at 11 a.m. PT / 2 p.m. ET are also when AdWeek hosts their weekly Twitter chat. #AdWeekChat covers relevant topics in advertising, marketing, and technology. It offers insight from not only experts from the publication itself, but guests as well. Topics can range from workplace culture to new technology launches—all discussed by knowledgeable experts.  
A2: Counter culture can be successful when paired with real (as in not manufactured) brand values @Adweek #AdweekChat

— Oscar Trelles (@oscartrelles) September 14, 2016
#CMGRHangout
As a social media or community manager, you know the importance of engaging your audience. The #CMGRHangout hosted by My Community Manager is a weekly live video chat accompanied by a Twitter chat. The chat covers a different topic of relevance for social media community managers each week and invites everyone to participate. Join the discussion at 11 a.m. PT / 2 p.m. ET on the first Friday of every month.
A1. Here's a really in-depth look of what went into setting up and launching Magento Masters: https://t.co/hXlMQnJlAb #CMGRHangout

— Sherrie Rohde (@sherrierohde) September 2, 2016
#MediaChat
Join the #MediaChat every Thursday at 7 p.m. PT / 10 p.m. ET to engage with top social media influencers and experts. In addition to social media discussions, #MediaChat aims to cover all things related to media in general. Apps, online media, and marketing are all fair game as host Aaron Kilby facilitates the Twitter chat.
Q1) @ChristinaAKehoe Is personal branding important to you? Why? #MediaChat

— #MediaChat (@Media_Chat) September 2, 2016
Blog Elevated is a once-a-year conference where the content marketing community gathers to learn and share their expertise on all things blogging. The event's official Twitter chat, found through the appropriate hashtag #BlogElevated on Mondays at 7 p.m. PT / 4 p.m. ET, brings this industry discussion online. While focusing on blogging (a skill that social media marketers should at least have a general understanding of), the #BlogElevated chat also hosts discussions on technology, social media, and the digital world.  
A6: @AdobeSpark. Use their pics or yours. Format for different platforms. User friendly. #BlogElevated https://t.co/xVaBQ55r8J

— Gina K (@gknupp) September 13, 2016
A Twitter chat is a great place to not only hear from social media and marketing experts, but to participate in thought-provoking conversations with them.
Make sure you never miss a post by using Hootsuite to follow all your favorite Twitter chats (or even host your own).