From ReadWrite.com: 5 Ways to Use LinkedIn That Aren't About Finding A Job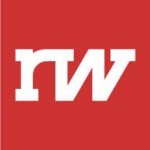 LinkedIn is great for job hunting and networking, but did you know about the other features available that don't have anything to do with finding a job? Lauren Orsini (for readwrite.com) explains this in her article "5 Ways to Use LinkedIn That Aren't About Finding a Job".
What happens on LinkedIn, when people are actually happy in their current positions and aren't looking for something new? This 'Professional' social network has covered all their bases. From relaxing online to mingling, here is an overview of Lauren Orsini's "5 Ways" article- that have absolutely nothing to do with finding a job.
1. We Are All Creeps
Don't deny it… everybody (to an extent) uses social media to stalk. Whose relationship status has changed? Who has changed jobs? What old connections are reconnecting? And most importantly, who is checking YOU out? It's hard to tell which of your followers is snooping around your Facebook, Twitter and Google+, but LinkedIn gives you the info. And guess what? That is not even the best part. You can go into your settings and make yourself completely anonymous.  Any profile that you look into will never be able to see that it was you. +1 LinkedIn.
2. Endorsements Benefit Everyone
"If somebody's done something especially nice for you lately, why not send them an endorsement on LinkedIn? …It's fast and free, yet it could have a big impact on their career." 
Another great feature about LinkedIn are the endorsements.  Since you are connected with many of your friends and colleagues, make sure to endorse them. It's like giving a virtual high-five, making your friend feel great and look great to future employees, all at the same time.

Lauren Orsini quoted Neal Goldman by adding, "We live in a service economy, and sometimes the best compensation we can offer other people comes through relationship building."
Here are the rest of Lauren's tips:
3. Join Discussion Groups about Your Interests
4. Download Useful Apps
5. Become a Mentor
To read more details about these other ways to use LinkedIn that aren't all about the job hunt, check out Lauren's full article. Also be sure to take a look at our latest articles "10 Questions to Ask When Building a LinkedIn Company Page" and our LinkedIn Best Practices.