Robots On The Go ~ #HootSuite adds Linkedin & Twitter Autocomplete to Android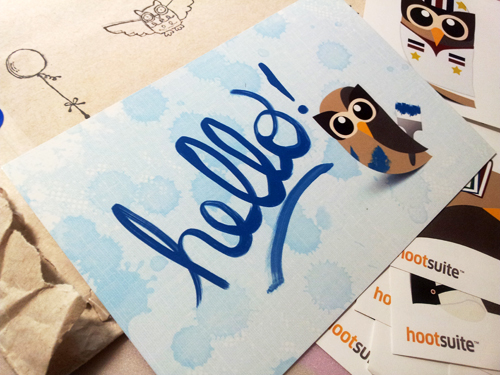 Since launching HootSuite for Android in October 2010, this mobile app has grown with new features, faster performance and more networks. Now we're celebrating the 1 year anniversary by adding LinkedIn and autocomplete for usernames and hashtags to "@HootDroid."
LinkedIn for Android
Need to follow your business contacts? Have company info to share? You probably want to post your news to the popular business-specific social network Linkedin. And now you can post on-the-go from your 'Droid with LinkedIn added to the mobile dashboard. Update your streams, browse your connections' profiles and more while on the go.
Take a look:
AutoUsernames
Save finger taps with auto-completing usernames. Simply start by typing "@" to show usernames for anyone we've seen in your home stream lately. Then, just tap a name to use it in your message. Additionally, whenever you send a mention or a direct message to one of your friends who has not been noticed before, their @username will be stored automatically for later use. Easy and efficient, just how you like it.
Faster Hashtags
Similar to auto-completing usernames are instant #hashtags. A great tool for quickly composing Tweets at events or around specific topics. Start by typing "#" and a list of hashtags you've recently used within your app will appear. Then just tap one to add it in your message.
Go Go Robot
Of course, there are a couple bug fixes and design improvement to make your feeling more comfortable with your mobile version including ReTweets, Facebook comment views as well as a few direct messages tune-ups. Enjoy!

Keep in Touch
We're always listening, For more information, ideas and requests, visit feedback.hootsuite.com or follow @HootDroid. Also check out the HootSuite for Android articles on the Help Desk.
Robots Still Need Love

When we launched HootSuite for Android, we made a fun video featuring "Robots" by the fantastically talented  singer-songwriter (and HootSuite user) @DanManganMusic. Coincidentally, Dan's new album "Oh Fortune" comes out on Sept 27th. Listen to a streaming preview here: Dan Mangan – Oh Fortune.