Constant Contact and HootSuite Partner to Social-ize Email Marketing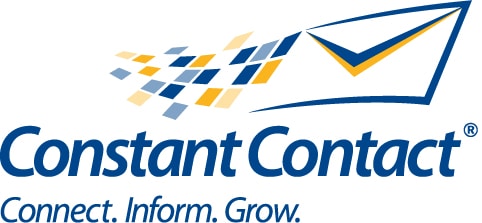 Email and social media are both powerful marketing channels on their own but, when by using the best attributes of each medium, you can enjoy even more successful campaign results.
With this in mind, HootSuite and email marketing company Constant Contact have announced a co-marketing partnership which will inject a bit of social-bility into your email blasts — plus provide ways to augment your social media outreach tactics with targeted email messaging.
Certainly, marketers want access to as many tools as possible so we're excited to announce this new relationship which will add a few more implements to your mighty tool kit.
The gist of the partnership is summed up in the press release's tag line "Partnership Increases Reach of Two Industry Leaders; Extends Marketing and Social Media Tools to Meet Broad Customer Needs."
Read the full release: HOOTSUITE JOINS THE CONSTANT CONTACT PARTNER PROGRAM AS A CO-MARKETING PARTNER
Here's a quick overview of some of the benefits:
This agreement provides HootSuite with a marketing channel to Constant Contact's more than 350,000 small business and nonprofit customers.
A co-branded landing page will create a custom gateway to Constant Contact's services for HootSuite's rapidly growing client base.
HootSuite customers will have access Constant Contact's archive of tools, expertise, and educational programs through a partner extranet.
HootSuite will share revenue and can utilize Constant Contact's online reporting tools and emailing services.
Ryan Holmes, HootSuite's CEO, had this to say about the partnership in the release:
"We look forward to working with Constant Contact as a co-marketing partner to provide more methods for HootSuite customers to spread messages and grow audiences. With Constant Contact's stellar reputation and vast experience, we're very pleased to add this powerful partner to our team."
You likely know about HootSuite so here's a little about Constant Contact in case you haven't tapped into their services yet:
Constant Contact's email marketing, event marketing, social media marketing, and online survey tools help small organizations grow their businesses by building stronger customer relationships. More than 350,000 small businesses, nonprofits, and member associations worldwide rely on Constant Contact's easy-to use, affordable online tools to create and deliver personalized, professional communications that engage casual customers, members, prospects, and passionate customers wherever they congregate online — from their email inboxes to their social networks. All Constant Contact products come with unmatched education, training and personal coaching services, and award-winning technical support. Founded in 1995, Constant Contact is a publicly traded company (Nasdaq: CTCT) with offices in Waltham, Mass.; Loveland, Colo.; and Delray, Fla.; and a Silicon Valley office scheduled to open in 2010.
To learn a bit more about Constant Contact check out their site and blog. Oh, and of course Constant Contact can also be found on Twitter @constantcontact and on Facebook plus a great blog Constant Commentary.  Read more about the co-partnership agreement from the press release and let us know ways you add a bit of social to your email marketing campaigns.