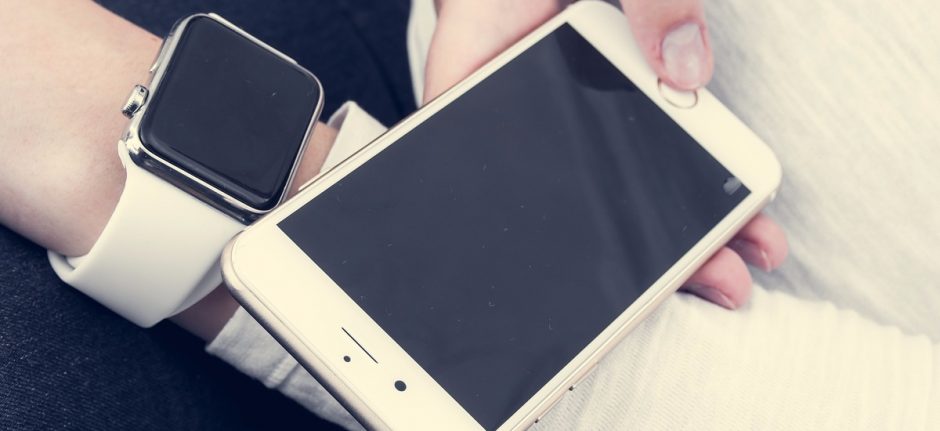 Hootsuite's Ryan Holmes Talks Digital Transformation with RBC CEO Dave McKay
What do roadkill, Facebook at Work and the CEO of one of the largest banks in the world have in common? They're all in the first episode of "Hootcast," Hootsuite's new podcast!
In the half-hour pilot episode, Hootsuite CEO Ryan Holmes and Royal Bank of Canada CEO David McKay have a 10-minute conversation about digital transformation. The two executives cover everything from how leaders are engaging a workforce of digital natives, to the way social media is changing customer service.
Press play to hear the show in its entirety, or if you don't have a set of earbuds handy, read the transcription of Holmes' and McKay's conversation below (starts at 20:12 on the audio file).
Q&A with RBC CEO David McKay
Ryan Holmes: To start off with, David, thank you for joining us today. Maybe you can just tell the audience who you are and what you do on a day-to-day basis.
Dave McKay: My name is Dave McKay and I'm president and chief executive officer of RBC, which is the largest bank in Canada and largest company right now in Canada. We have 80,000 employees working in roughly 40 countries around the world serving 16 million customers. It's an exciting job that presents new challenges every day.
RH: When I first met up with you, I had a perception and maybe a bias on who I would be meeting. I was expecting the leader of a large, 80,000-person financial organization. I was expecting a three-piece suit, very buttoned up, but I met somebody much different then I was expecting to meet. I think you have an interesting lens in terms of your work history and where you've come from in the business. Maybe you could just share a little bit of your background and how you got to where you're at today.
DM: Sure. I have a bit of a unique background and very proud of my heritage as a computer programmer and coder, which was my first job with RBC, out of the University of Waterloo, computer science and math faculty. That was my first role. So I have an affinity for technology and innovation. I also went to Ivy School of Business to kind of round out some of the core skills I needed in the finance sector.
And I would say those skills are particularly useful with all the change that's going on. Having that background I worked my way through the organization doing many different types of roles in Canada and overseas a little bit. But it's really the foundation of the technology, I think, those are the skills that I'm leaning on quite significantly right now.
RH: I really am a big fan of this. I often talk about leaders needing to know enough to be dangerous. You know, having a Swiss army knife kind of skill set and being able to know a little bit about marketing, a bit about finance, a bit about a number of different areas. So I had a chance of connecting with you a few months ago and I thought you had a really fantastic insight into digital transformation. I wanted to ask you, to start off with, what is the critical skill that you see leaders needing today?
DM: That's a really important question, and I think as the world exponentially increases its cadence of disruption, I think a leader's job increasingly becomes to put context to your team of what's going on around you—what you're trying to achieve. And increasingly the need for a strong vision is so important. You can get lost in everything going on, you can lose your focus trying to run after all the change that's going on and all the rabbit holes there are. So what teams really need is context and vision.
I think the other thing leaders have to do is get the right people in the right jobs. You're only as strong as the team around you. That's more true today than it has been over the last one hundred years. And traditional businesses are looking at their workforce and they're saying this is a team that's done exceptionally well over the last two or three decades.
When I think of design capability and designing process, designing experience, designing customer journeys, and thinking along the lines of how a digital process or a digital experience has to happen, those are things that we haven't done as a team. So I think those are all things that challenge leaders in all contexts and all sized companies—but particularly larger companies.
RH: Vision is obviously a big bullet point of what leaders are needing in today's market, and I absolutely appreciate that and see that in our organization. Talk a little bit about employees for me. They're being affected by digital technology. What do you see as being the most critical skills for employees in the workforce and in this evolving kind of technology workforce that we see in the future?
DM: I kind of put three down when I think of that, and it changes sometimes, but curiosity is a skill that I look for in all employees, and particularly in leaders. A question that great employees and leaders have to ask is not only why weren't we successful in something, but more importantly why were we successful? And understanding the drivers of what we do and whether it's repeatable and sustainable.
So curiosity about customers, trends, technology, is a really important overall capability set for employees. Increasingly we're solving problems as teams in an agile workforce, so collaboration and teamwork goes without saying.
That requires in itself good communication skills, good partnering skills, an ability to not negotiate as much, but find common ground on issues. So curiosity, collaboration, commitment. Commitment to the organization and commitment to a cause is something that we look for. It's interesting, I was reading through the Netflix manifesto.
RH: Love that. I've read it several times.
DM: They make some very interesting observations about how they think about their values, what they look for in an employee. It's accountability for a high performance and continually raising the bar and stretching yourself. And the ability to collaborate with others to drive the higher performance of a team—to commit to your goal, to your vision, to your cause. That consistency and that commitment is critical.
RH: Love your thoughts there. I am a huge fan of intellectual curiosity in our team, and that has been a make or break for several hires that have joined our team, and our executive specifically. Just seeing that spark as I've talked with people.
DM: It's contagious.
RH: It really is. Since 2011, millennials have been the biggest cohort of employees in the workforce. Digital natives. They are not only changing businesses from a consumer and buyer perspective, they are also going to be the biggest group and contingency of employees that you have. So how do you communicate with this cohort, and how are you fostering that communication with the millennials and digital natives? I'd love to hear about any other thoughts and strategies around this as you plan for your workforce into the future.
DM: The things that we have to do to maintain an engaged employee base and workforce is, one, you have to flatten the organization from a communication perspective at a minimum, but also from an organizational structure perspective. Employees want to be connected to the leadership team, the want to understand the strategy. They have a deep need to know that they can influence that, and be part of it. And they want to give feedback on what's going on. We just collapsed the organization over the last two days where I did jams with our employees. It was an Ask Me Anything session and there was a wide range of topics.
Largely the participants were millennials. And they really want to know what's going on, why we're doing certain things. So collapsing the organization, frequency of communication from the top down, intent, how we're doing, what they can do to contribute to that—is really important. And in too many cases, large matrix-based organizations work through infrequent committees and try to move too many things in parallel, and are inefficient.
And that disengages all employees, but particularly disengages the digital natives and the millennials who want to focus on something, want to deliver it, want to feel the accomplishment of that creation and work as a team, in a very agile, open environment.
And the third thing I would say that is absolutely critical for employees is they want an employer to help them change the world. They want an employer that's engaged in their community—and not just philanthropically engaged and donating money. They want to make a difference. They want to get actively involved in changing the world, changing the community, making the environment better. Social stability, diversity and inclusion. As an employer, you have to provide the mechanism and the path to that.
RH: That is wonderful to hear. You're doing all the right stuff there and you know. We see this from our workforce, candidates that come in, millennials candidates that come in. And that is an ask, the 'What are you doing from a CSR perspective?' And so I wanted to talk a little bit about the impact of social—how social media has changed your company's relationship with not just your employees, but your customers. There is a lot of content and a lot of ideas that are getting created internally, and also a lot of interactions with your customer. What is the opportunity there for you?
DM: Obviously the environment that we operate in and the social media channels that are continually invented and reinvented, I think you're communicating with clients more increasingly through social media channels. And how we interact in those channels from managing the information flow and making sure the information flow is correct in those channels, about our service, products, capabilities. Certainly our employees communicate increasingly through social media channels.
Email is almost a channel of communication of the previous generation, believe it or not. And how we think about advertising and telling our story is fundamentally transformed, and we've shifted the majority of our media budget, as many firms and industries have, from traditional print, radio, television media, to online and increasingly social media platforms where you have a much better chance to connect with a relevant message at the right time, in a much more sophisticated, relevant timely way. And I think it greatly increases the opportunities and the return on investment.
RH: Dave, I just want to say thank you so much for your time today.
RH: Great talking to you.
This is episode one of what will be a regular podcast. We are still in the experimentation phase and would love to hear what you think of the show. Do you like the format? What would you like to hear more or less of? Please send your questions, feedback, and suggestions to: podcast@hootsuite.com. Alternatively you can tweet us using the hashtag #hootcast or leave your thoughts in the comment section below.