What Does it Take to Be One of the Top 50 Social Media Power Influencers?

Forbes.com recently posted a list of the Top 50 Social Media Power Influencers. These influencers are not the powerhouses behind the world's biggest brands or most popular celebrities. They are self-starters, motivational leaders and accessible social media experts with genuine influence over their active following. According to Peek Analytics, their individual pull, or influence, over their massive social followings ranges anywhere from 1000-3000 times greater than the average social media user.
Many of this year's power influencers have either made social media their business, or are helping make social media your business. We connected with some of the Top 50 Social Media Power Influencers of 2013, to highlight how they're using social media. Here's what they had to say:
John Paul Aguiar ~ Blog and Social Entrepreneur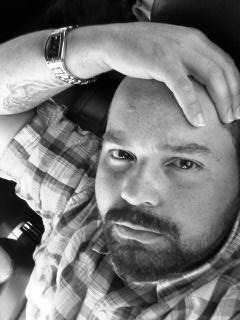 Name: John Paul Aguiar
#6 Social Media Power Influencer of 2013
Twitter: @JohnAguiar
Bio: Blogging Entrepreneur helping bloggers with blog and Twitter marketing and social media management.
John Paul Aguiar is a blogging entrepreneur who shares tips and advice with a touch of humor to bloggers looking to make money and market themselves on social media. His internet success sprouted in 2001, after a Kidney transplant and monthly disability checks forced him to get creative. From selling on EBay to learning everything about online marketing and the rise of social media, John quickly shaped his future online.
After discovering how to make money online, John Paul transferred his success to blogging. In less than two years, he built up the Money Dummy Blog with over 110,000 followers. The purpose of the Money Dummy Blog is simple: to help you build a blogging business that makes you money. As one of the Top 10 of Forbes' Social Media Power Influencers of 2013, John Paul's experience and wealth of knowledge in social media marketing is clear in every blog headline.
"I use social media for a number of things: Driving traffic to my blog, promoting my products and services, expanding my brand and content's reach, building relationships with great people and having a little fun. About 85% of my social content is scheduled and monitored daily on HootSuite. The same goes for my social media management clients and consulting clients' social. I either use HootSuite to manage content and social sharing for clients, or it's the first tool I teach them to use."
Paul Barron ~ Social Restaurant Revolutionary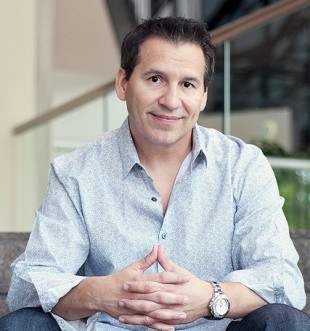 Name: Paul Barron
#17 Social Media Power Influencer of 2013
Twitter: @paulbarron
Bio: Restaurant industry guru, CEO @Foodable Network, speaker, social media mentor for restaurants. Founder FastCasual.com and DigitalCoCo & Author of Chipotle Effect
Paul Barron started a "fast casual" social revolution in the restaurant industry. Fast Casual, now a leading restaurant segment in a $500 billion dollar market, taps into consumer habits around food, social and digital media. Paul is helping shape the landscape of the American food consumer and the way restaurants do business.
His understanding of developing a social brand is clear from his widespread digital footprint. Besides being named Restaurant Trendsetter of 2012 and one of Forbes' Top 15 Social Power Influencers of 2012, Paul's launched six successful media and technology companies over the past two decades. Some of them include: Restaurant Social Media Index (RSMI), Fast Casual, web-based Foodable TV Network and DigitalCoCo, which within months became the leading digital brand development group in the restaurant business. In his recent award-winning book "Chipotle Effect," he highlights the changing consumer digital habits around food, like using the "Urbanspoon" app to find a bite.
"I use social media as an idea generator, trend mapper and strategic compass for all of our online business ventures. Using the vast amount of social data, we can predict consumer actions as it pertains to the restaurant industry around the world. We use HootSuite to easily track trends across multiple social networks and for our clients to quickly respond and adapt to real-time social challenges."
Jeff Barrett ~ Social PR Thought Leader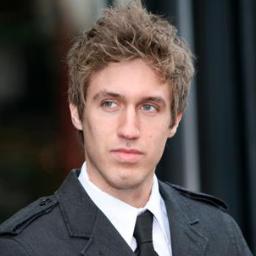 Name: Jeff Barrett
#36 Social Media Power Influencer of 2013
Twitter: @BarrettAll
Bio: Named the Most Influential Ad Exec on Twitter by Business Insider, CEO of StatusCreative and contributing writer for Mashable and The Washington Times.
Jeff Barrett, "The Most Influential Ad Exec on Twitter," got hooked on social media back when it was all trial and error and selfies. Now an award-winning social PR thought leader, Jeff is the Co-Founder of Status Creative and a contributing writer for Mashable and The Washington Times.
Status Creative, a digital PR and social engagement business, creates shareable, digital content that creates an initial groundswell of attention – attracting conventional media coverage. The result is high ROI and a more engaged brand audience. "If you are trying to get coverage: A press release is good. But 100,000 people already talking about it is better," says Jeff.
"I use social media to network and provide value. I run a weekly tweet chat, #BareItAll, that trends in the top ten nationally. Topics center around PR, technology and daily current events. But the key is access: If you tweet me, I will respond. Social media is not a billboard. It's a conversation."
"HootSuite is essential for running a successful tweet chat that generates 10 million impressions an hour. It makes it easier for me to stay ahead of the conversation, interact and stay engaged. Without HootSuite, I would be banging my computer against a desk like Owen Wilson and Ben Stiller in Zoolander."
Thank you John Paul Aguiar, Paul Barron and Jeff Barrett for your participation!
Want to know one thing these influencers have in common? They all use HootSuite. Try it now for free.
You Also Might Like:
Part 2, feat. Aaron Lee, Community Manager and Renee Blodgett, Social Media Strategist.
Part 3, feat. Ted Rubin, Leading Social Media Strategist and Neal Schaffer, LinkedIn Expert.
Part 4, feat. Jessica Miller-Merrell, Leader Social HR and Viveka von Rosen, LinkedIn Expert.