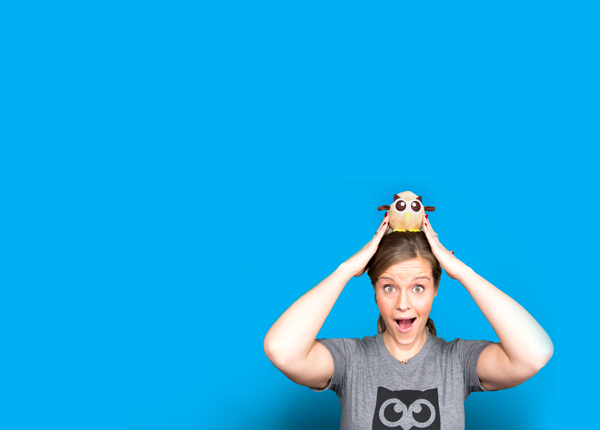 Everything is Better With An Owl: Get Your #HootSwag at our new Hootsuite Shop
Want to show you're part of the Hootsuite tribe? Put a bird on it!
Many of you social media pros out there have reached out to us about the #HootSwag featured on our Instagram account and Life of Owly blog.
We heard you—that's why we are excited to announce the official launch of the Hootsuite Shop,* your go-to online resource for all things Hootsuite.
*Currently only available to Owly-enthusiasts in Canada and the US.
Some of you may have already adopted an Owly during our #HolidayOwl campaign, which raised several hundred dollars to help owls and other animals at the Orphaned Wildlife (OWL) Rehabilitation Society. Now, in addition to the cute plush Owlys, you can stock up on all the HootSwag you want—from Moleskines to T-shirts to umbrellas, everything is better with an owl!
We have paired up with Fairware, a Vancouver-based company that specializes in sustainable and ethically sourced custom-branded products, in order to ensure that our merchandise brings only happy Owly feels. Being sustainably-minded also helps us create one-of-a-kind, fun merch—such as Hootsuite's upcycled lunch bags and laptop cases, which are made from Hootsuite banners we had to repurpose after we've gone through our rebrand.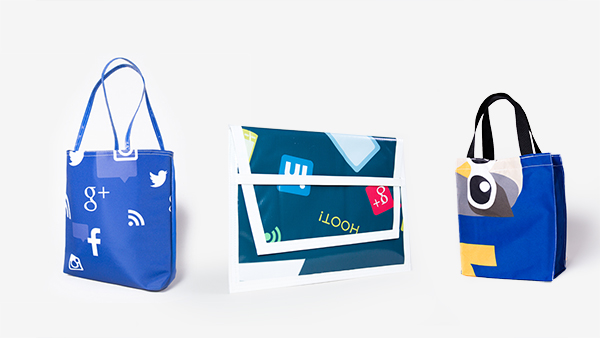 Moreover, ten percent of proceeds from all purchases at the Hootsuite Shop will be given to a selected charity, with a focus on local non-profit organizations in Vancouver, London, and Singapore. This February, a portion of all profits will be donated to The Next Big Thing, an initiative to empower innovation and develop business skills in young entrepreneurs. In the upcoming months, we'll be reaching out to the community to help us decide where proceeds from the Shop should go—if you know a non-profit organization you'd like to see benefit from the Hootsuite shop purchases, share it with us in the comments below.
Load up on your own HootSwag today—as our thanks, get 10% off your entire purchase with coupon code HOOTSWAG10!
What do you think of new Owly merch? Share your thoughts on social media by using the hashtag #HootStore!