This post was originally published on LinkedIn.
Out of shape, overweight, burnt out. That was my friend Phil over 20 years ago—a young but disillusioned Wall Street investment banker.
Fast forward to today: Phil is now an ultra-fit, energetic and charismatic entrepreneur and professional speaker who gives TED talks and offers one-on-one advice to Fortune 500 leaders. And to top it off, between those Wall Street days and now, he also spent six years at one of the hardest jobs on the planet: Navy SEAL. The SEALs, if you're not familiar, are among the US government's most highly trained and trusted special ops units, sent on crucial missions (like the one that got Osama Bin Laden).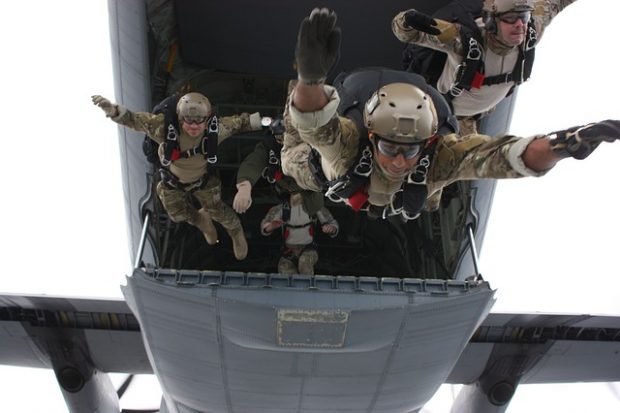 The full story of Phil's transformation, from then to now, is inspiring. (You can learn more about it, and what Phil's doing now via his LinkedIn profile.) But my favorite part of his journey dates back to when Phil first set out to beat the odds and gain admission into the Navy SEAL training program. It offers up a great lesson for how we all can proactively hack our own success for big life challenges.
To even be considered for the SEALs, you need to pass the notorious Navy SEAL physical screening test. This grueling gauntlet involves a rigorous 500-yard timed swim, push-ups, sit-ups, pull-ups and a timed 1.5-mile run.
Phil—an ordinary guy with no military experience at the time—knew he had next to no chance of making it through the test … unless he hacked it. I don't mean that he planned to cheat or anything like that. But he realized that without intensive, over-the-top preparation, he may not stand a chance. Importantly, this preparation wasn't just about training physically for the test, but about finding strategic ways to create an advantage for himself ahead of time.
Hacking the Navy SEAL screening test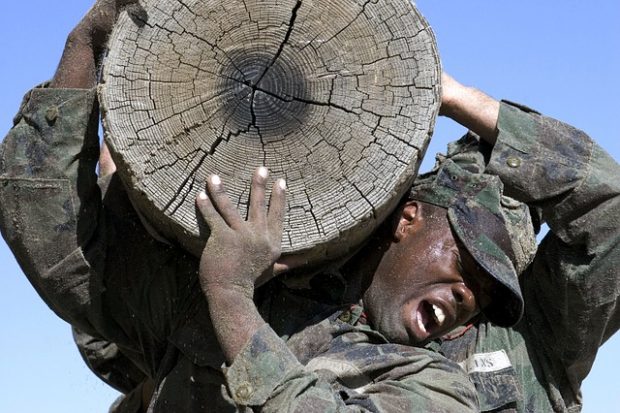 So weeks ahead of the actual physical screening test, Phil drove to the grounds where it would take place. There, he tried to vividly visualize himself doing the challenges, step by step. As he went through the motions, he uncovered a series of simple ways to "pre-optimize" his performance.
For instance, Phil realized that he'd be at an immediate disadvantage in the pull-up portion of the test. Because of his above-average height, he'd have to hold his feet up, wasting a lot of extra time and energy. So Phil climbed a 15-foot fence and dug a 3-foot ditch underneath the pull-up bar, just so his feet could hang straight down. Meanwhile, for the actual trial, he brought some tree sap along with him, which he put on his palms so they wouldn't slip on the bar. The result of his extra preparedness? Phil ended up doing 30 pull-ups in the given timeframe, compared to the minimum of 10.
For the final leg of the challenge—a mile-and-a-half run in combat boots—Phil had another hack up his sleeve. Being a mediocre runner, he'd asked a friend to come to the track and pace him at an exact six-minute mile. So when the race began, some of the challengers surged ahead but eventually lost steam and fell back, while others simply went too slow the whole way. But Phil simply kept up with his friend, maintaining a steady pace and finishing in good time.
What Would Phil Do? (#wwpd) in real life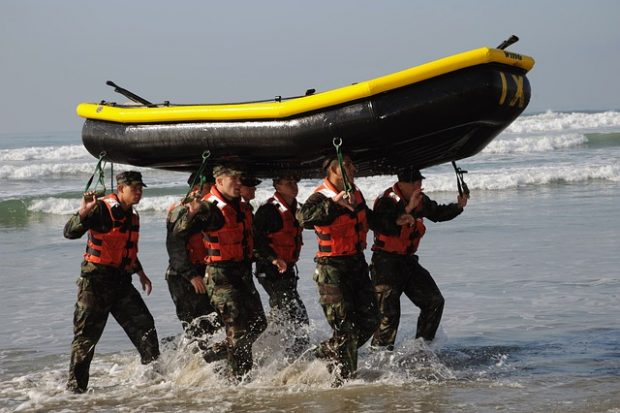 In the end, Phil scored impressively on the pre-screening test and went on to complete Navy SEAL training  (a program so grueling that 80 percent of people drop out). His saga is inspiring in and of itself. But I think this story of how Phil stacked the decks in his favor to create an (almost unfair) advantage for himself also offers a valuable lesson for us all. Next time you're faced with an important challenge, whether at work or in other arenas of your life, start by visualizing yourself doing it in the future. Then, begin to look for little ways to get an edge on the competition and win the race—long before it even starts.
I'll offer an example that's close to home. Suppose you're a member of a sales team in your office and pursuing a big new prospect. If you really wanted to #wwpd it, you'd find and read the S-1 filings of your prospect's company in advance to understand the bigger financial picture, follow the CEO on Twitter for added insights and help build the RFP before the initial meeting. You'd visualize in advance any curveball questions you might get asked. The idea is to reach a level of preparedness so that by the time you go in, you've already won the deal.
The same principles work for applying for a promotion or a new job. Take some time in advance to read the company's website, memorize its mission, vision and values, and follow the hiring managers or key team members on Twitter. Explore any other ways you can tweak the odds in your favor.
Phil likes to say that success almost never happens overnight. And I want to emphasize that hacking success is not the same as cheating or taking shortcuts. To the contrary, the majority of people who achieve a high degree of success work very, very hard.  And part of this also involves investing hard work in the preparation process can reap outsized rewards.
So next time you're faced with a challenge that's important to you, stack the odds in your favor way ahead of game day. It worked for Phil. Find a way to dig a hole under your pull-up bar.
Hack your success on social media by using Hootsuite to organize and manage your social channels. Try it free today!