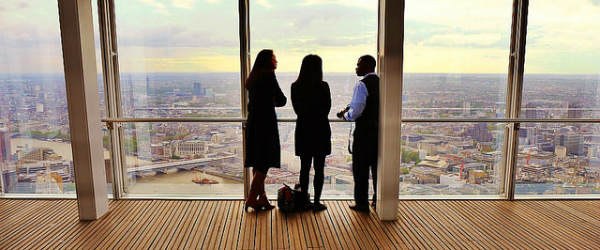 How to use LinkedIn to Find Clients Without Breaking a Sweat
If you are a consultant looking to find new clients, LinkedIn is one of the best places to start. LinkedIn has created a unique opportunity to take professional networking online, so growing your client base is no longer stressful, and doesn't have to require a lot of legwork. In this blog post, we will focus on learning how to use LinkedIn to find new clients.

Bonus: Download a free guide to discover four time-saving tools to help you grow your LinkedIn network faster. Includes one tool that lets you schedule a week's worth of LinkedIn updates in just three minutes.
How to use LinkedIn to find new clients
If you have recently left the comforts of your 9-to-5 job or you are starting a consulting firm on the side, one of the first steps is building a client base. The following are 5 steps to help you use LinkedIn as a place to acquire new clients.
Step #1: Make it easy to be found on LinkedIn
Once you see this in writing, it feels like an obvious first step but in reality many people don't take the time to optimize their LinkedIn profiles. Make sure you fill out your profile in its entirety, complete with a good profile picture, summary, and full skill set. It also helps to include examples of your work. If you are a copywriter, include links to your past work or a portfolio website; or if you are a graphic designer, include past projects you have worked on.
Once you have finished your profile, ask colleagues for recommendations. These recommendations are a form of social proof that provide your potential new clients the feedback and actions of others to determine if they want to work with you or not.

Step #2: Build your network
Once you are done optimizing your profile, it's time to build your network. Start connecting with your friends, colleagues, old colleagues, old professors/instructors. These are known as your immediate network.
Once you have done this, start connecting with your second-degree connections—colleagues or acquaintances of your immediate network—and make sure to send meaningful connection requests. Always include a message introducing yourself, or reminding the connection of a time you have met in the past. When sending messages, a major thing to note is whether the messages provide value, and make sure they don't waste anyone's time. People are inundated with emails and messages over all social networks, so make sure your messages are brief and to the point. In the case that you have a connection that has someone you'd like to be connected with, ask for an introduction to make connecting easier.

Step #3: Join LinkedIn Groups
Once you have started reaching out to new connections and building your network, it's time to join relevant LinkedIn Groups. For example, at Hootsuite, many of our employees are also part of Innovation, Tech and Social Media Marketing groups. As with all kinds of marketing, before you make that sale or promote your business, make sure you engage with group members first. No one wants to be spammed.
A way to provide value to the group while gaining new leads for potential new clients is to host a webinar or Google Hangout. You can then use the relevant LinkedIn groups you joined to promote your webinar. Make sure when you do promote the webinar to include a way to gather people's names and email addresses—you can do this by using a landing page with a registration form. The emails you have collected can then be used for future correspondence like newsletters, or email marketing initiatives to promote your services.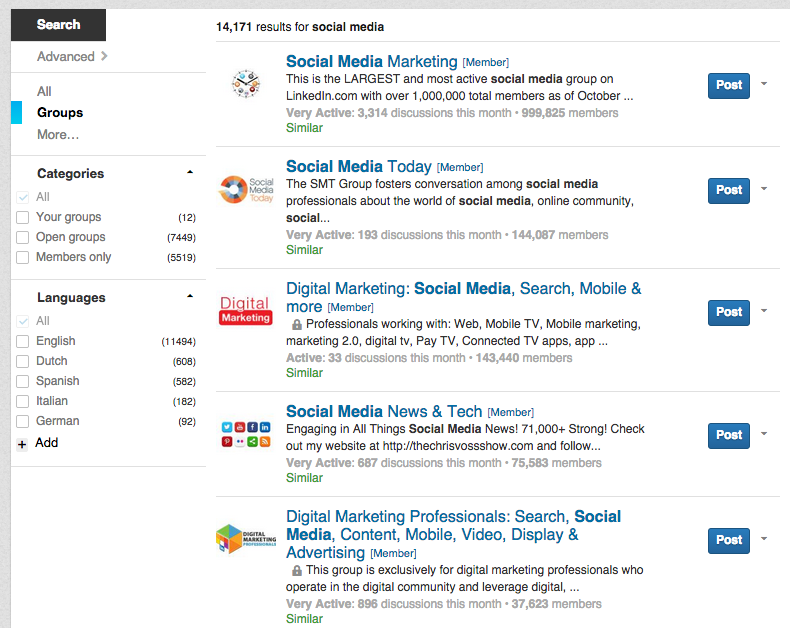 Step #4: Publish content
Acquiring new clients doesn't have to mean you manually finding all of them. It's also about you promoting your knowledge and expertise to validate your ability to be their chosen consultant. The best way to do this on LinkedIn is to use the LinkedIn publisher. Using the LinkedIn publishing platform will allow you to reach a new audience and establish yourself as an expert in the field. Alternatively, you could use the LinkedIn publishing platform to drive people back to your website. However, be careful not to duplicate the content you have on your blog, to avoid taking away traffic. Instead, create a preview of the post on LinkedIn, then include a 'Read More' link to your blog to draw people into your site.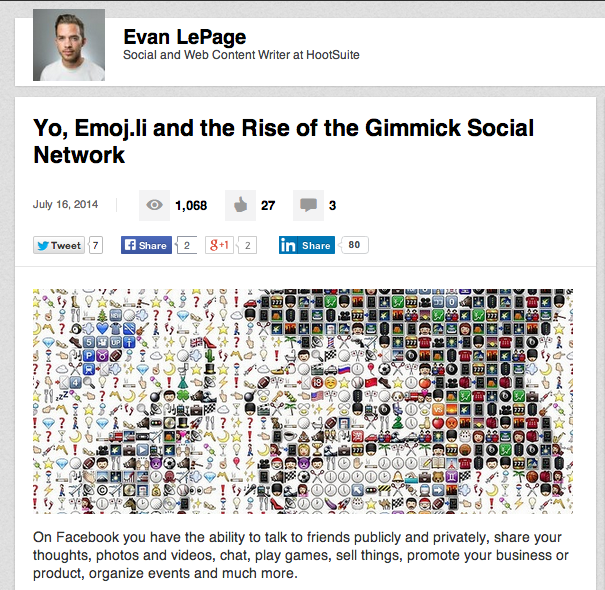 Use the advanced search in LinkedIn to help you find everything from connections to groups.  Just type what you are looking for into the search box and LinkedIn will compile a comprehensive page of results that pulls content from all across LinkedIn, including people, jobs, groups and companies. Advanced search also has filters like location, company, and school.
There are also Suggested Searches, which will pull up search queries for people or jobs related to your search terms. There will also be a preview of top results to help you find what you're looking for, in one click. Lastly, with advanced search you can set automated alerts that save your searches and alert you when the results change.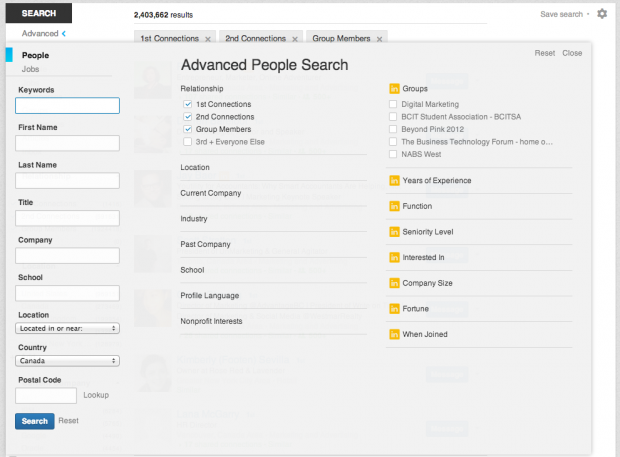 Now that you have a better idea of how to use LinkedIn to find new clients, it's time to put the above steps into practice. Once you have built your foundation, let LinkedIn do the legwork, and start being rewarded with new clients for your business.
Now that you know how to use LinkedIn to find customers, manage your LinkedIn presence with Hootsuite Pro!
Try it for free for 30 days.