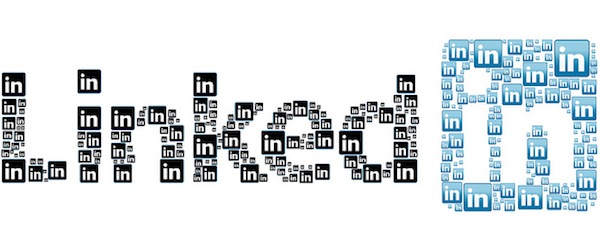 How to Use The LinkedIn Publishing Platform
It has been nearly 2 years since LinkedIn introduced it's Influencer program, inviting thought leaders and business experts to share their knowledge and insight using the LinkedIn publishing platform. That program quickly gained steam, and as more and more professionals turned to LinkedIn for posts about all things business, the professional social network saw an opportunity.
This past winter they announced that the LinkedIn publishing platform would be opened up to all LinkedIn users. Now countless professionals are using the platform as a blogging tool, and as an opportunity to gain a new audience personally and for their business. And early results have shown high levels of engagement with this content, especially among those with lots of connections.

Bonus: Download a free guide to discover four time-saving tools to help you grow your LinkedIn network faster. Includes one tool that lets you schedule a week's worth of LinkedIn updates in just three minutes.
Here's how to make the most of LinkedIn's publishing platform:

How to use the LinkedIn publishing platform
The LinkedIn publishing platform is a very simple tool to use. To access the publisher, go to your LinkedIn homepage. At the top, where it says "Share an update," click on the small pen logo to open up the publisher.
Once there, there is a field for a post title as well as a field in which to "write your thoughts." For most of us, that will mean pasting blog copy in from a Word document or Google doc. Either way, paste in your content and then scan it over for any formatting anomalies. Occasionally hyperlinked text will lose spaces or line breaks will be added, so make sure you take the time to look over a preview of your post by clicking the "preview" button at the bottom of the page.
Images can be added by clicking the camera icon on the top right. You can also embed videos and Slideshare presentations by pushing the symbol that looks like two triangle brackets (< >) and pasting in the embed code. Unfortunately, Instagram images and video embed are not yet supported. The rest of the editing tools are essentially the same as other blog publishing platforms, including WordPress.
Once you're comfortable with the look of your post, save it and then click the "Publish" button at the bottom of the page. This will bring you to the published post, which will automatically have been added to the published posts on your profile and shared with your connections. From there you can share the post to social networks using the Hootlet extension, or the share tools at the top of the page. The LinkedIn share tool in particular allows you to share the post to groups, an important step we will further address below.
2 ways to use the LinkedIn publisher
There are several ways to use the LinkedIn publishing platform, but the two most prominent are for thought leadership and blog syndication.
Thought leadership
The LinkedIn publishing platform started off as a tool for thought leadership and it succeeded at its purpose. Why? The big advantage of LinkedIn's publisher is that the social network is a hub for professionals, professionals who form a captive audience for professional advice. No matter what industry you work in, use LinkedIn to host your thought leadership efforts. Where a company blog might attract a wide audience expecting contests, giveaways, product information and beyond, the profile of your CEO has a much more focused readership. Use that.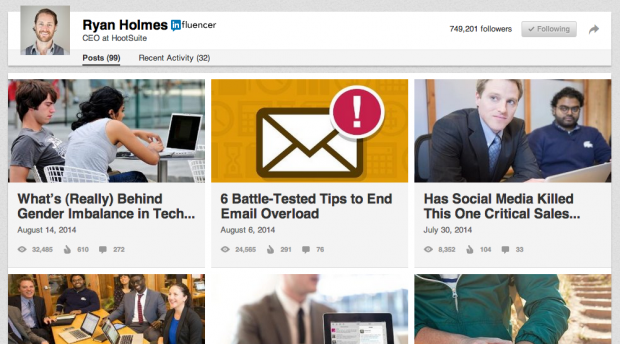 There is also another opportunity to be found in the LinkedIn publishing platform: as a testing ground. Encourage your wider net of employees to share their own thoughts and insights on their expertise, their work experience and more. Then ask them to share any of their posts that perform well on LinkedIn with your marketing team. If the posts do well on LinkedIn, consider posting them on your company blog or sharing them to other owned channels. This is a great way to identify skilled writers on your team and find new sources of great content within your company.
Andy Yeo, one of Hootsuite's Enterprise Customer Success Managers, wrote a LinkedIn post called "When Your GPA Doesn't Matter." The post received a remarkable 86,000 views to date, as well as over 800 likes and 200 comments.
"I'm a big believer that everyone, no matter level of career experience or age, has something important to share from their perspective," Andy told me. "What I've loved about the platform is how targeted the audience is and how much more commentary and engagement you tend to get on certain articles – the platform itself generates a certain level of virality which you otherwise wouldn't get on your own blog platform."
Blog syndication
Another popular use of the LinkedIn publishing platform is for blog syndication. If you write for a company or personal blog, the content you produce can be reused on LinkedIn in the hopes of connecting with that new audience. This is a great way to breathe new life into old content, and to point LinkedIn followers back to other owned properties using calls to action.
Having personally used LinkedIn for this purpose, I can say that blog posts which didn't perform well when originally published will often strike a chord with the more niche professional following I have built on LinkedIn. This has allowed me to gain new followers with minimal effort, simply by syndicating or reposting content using the LinkedIn publisher.
For example, my very first post using the LinkedIn publisher was a repost of my article "Yo, Emoj.li and the Rise of Gimmick Social Networks." When we published that post on the Hootsuite blog, it didn't make a big impact, earning just over 1,000 views in its first week (lower than our average blog post). When I posted it to LinkedIn, the post also earned over 1,000 views. In other words, the view count from my own personal LinkedIn post matched that of our company blog, a blog that has hundreds of thousands of readers per month.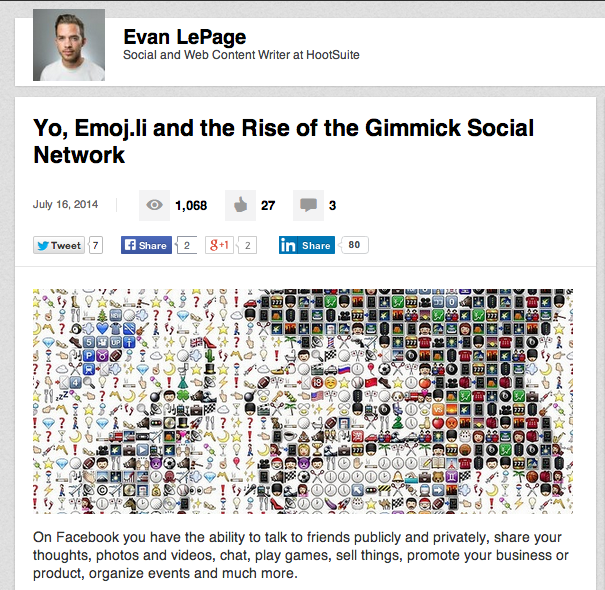 Promote content in LinkedIn Groups
To really make use of the LinkedIn publishing platform, you must take advantage of LinkedIn groups. Groups eliminate the importance of how many personal connections you have, a big reason many people haven't bothered with the publishing tool so far. Sharing your LinkedIn posts to groups allows you to connect with a large group of people (mostly non-connections) that share your interests or field of business, since they've elected to be a part of this community. Posts focused on subject matter relevant to that group should therefore strike a chord with that audience right from the get-go.
Additionally, the LinkedIn publishing platform has the advantage of being a "trusted source," so to speak, on which to host your content. When you post this content to groups on LinkedIn, the readers immediately know that they don't have to leave LinkedIn to view your post, and that they don't have to worry about being pushed to a questionable source or website.
Start managing your LinkedIn Presence with Hootsuite.
Sign up for free today!