LinkedIn Celebrates 3 Million Company Pages, Shares the Best Performing Updates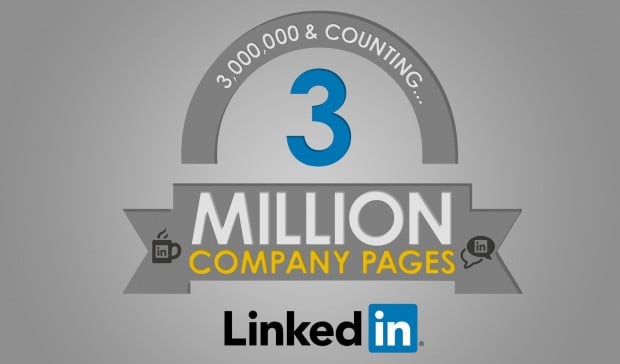 If you're contemplating creating a LinkedIn Company Page, you now have at least 3 million examples to follow.
LinkedIn announced last week that over 3 million businesses have created Company Pages. Using an infographic, the leading business social network revealed some interesting information about these Company Pages.
For example, over 1.275 million unique products and services are presented on LinkedIn. LinkedIn also offered a few lighthearted factoids. There are at least 490 businesses with LinkedIn Company Pages with pirate, samurai or ninja in their name – with ninja leading the way. Additionally, there are an impressive 453 railroad companies using the service (who knew?!).
The Most Successful Company Page Updates
The infographic does also present some substantive information for businesses looking to improve their own Company Page however.
Perhaps surprising to content managers, company branding updates – such as inside looks at the brand and internal interviews – perform the best. This is followed by employment branding and career opportunities. The updates that perform less well are tips and best practices, followed by fun facts and quotes.
And for businesses looking for a model to follow, Mashable was highlighted as the enterprise with the most engaged LinkedIn Company Page followers.
View the full infographic below.
Haven't installed LinkedIn to your HootSuite dashboard yet?


Other LinkedIn Resources: