How to Leverage Social Media to Get Hired in a Skills Based Economy
The way we're learning is changing: online courses and certification programs are proliferating and we're picking up skills continuously throughout life—not just while in school. The line between academic and corporate training is blurring and "skills" are top of mind for hiring companies:
"As an employer I want the best prepared and qualified employees. I could care less if the source of their education was accredited by a bunch of old men and women who think they know what is best for the world. I want people who can do the job." –Mark Cuban
Most companies agree with Cuban. A 2013 Internships.com survey revealed that employers care least about what college or university an applicant attended and care most about the candidate's relevant experience and interview performance when evaluating who to hire. Employers care about skills. I don't really care what university you attended, do you have the right skill-set, can you get the job done?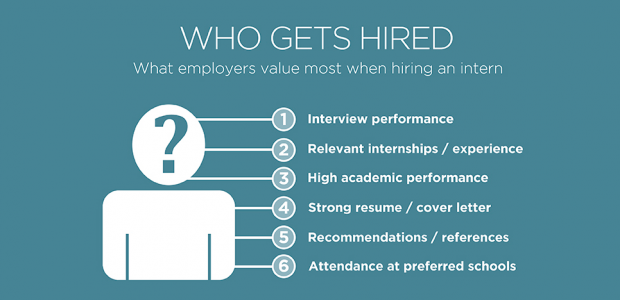 Here's how you can leverage your existing social media skills and strengthen your job candidacy for skills-focused employers:
Acquire Skills, But Showcase Them Too
 If you're an experienced marketer, perhaps you have a HootSuite University certification—the industry standard for social media education. Or maybe you're skilled in WordPress or Google Analytics.
We're still in the infancy of the online learning and skills market, but that WordPress, GA or HootSuite knowledge can be a great differentiator. So you shouldn't leave those certifications collecting dust in the corner like that 3rd grade soccer trophy in your parents' basement. Showcase your skills to the world. You don't need a digital badge to verify your strengths; your most powerful tool is social media.
Participate in Twitter chats around your expertise. Share your advice with others by becoming a regular commenter on popular blogs in your industry. You'd be surprised at the personal brand you can build through honest and authentic discourse in the comments section of relevant blogs and other industry specific forums. Hiring employers will notice these contributions and you'll gain something from these interactions, too: a wider network, and new ideas to take with you.
Social Media as a Career Discovery and Engagement Tool
Companies are spreading their employment brand to Facebook and distributing their jobs via Twitter, looking to target and generate new job applicants. A recent TweetMyJobs social recruiting study revealed that two out of three companies plan to expand their social recruiting initiatives this year. Don't be left behind.
Want a job at Geico? A 15 minute research session on the auto insurance giant's Twitter or Facebook page could just save you a trip to that outdated job board you've been visiting since the mid '90s.
Interested in landing a public relations or advertising job in New York City? Drink through Twitter's firehose and find the latest opportunities in real time, before anyone else. There are over 2 billion Twitter search queries every day—and hundreds of thousands of jobs to be found.
Follow Twitter accounts dedicated to your career interest and also follow relevant employees at your dream company to learn more about their milestones. You'll get an inside glimpse into a company's culture, mission and values, and be better positioned to ace your interview.
If You Don't Ask, You Don't Get
One of the benefits of social media is the access it has afforded those 'on their way up' to those with greater experience. Don't be afraid to reach out and ask for help. Ask for an introduction from a trusted friend on Facebook, send a LinkedIn message requesting advice or informal mentorship from a former colleague or professor, or send a tweet to someone you look up to. You may not receive a response a majority of the time, but when you do, it could lead to career guidance and growth. Good luck.
Yair Riemer is the CMO at CareerArc Group. You can find him on Twitter at @YairR.