1,000,000 Users ~ HootSuite Announces Sign-up Milestone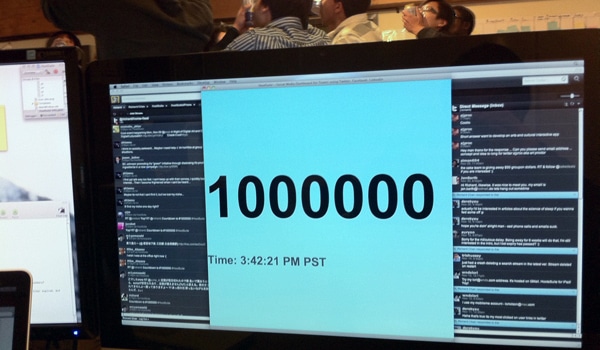 HootSuite is celebrating a momentus occassion — we're pleased to annouce that we have officially passed the one million user mark.
We want to thank all one million of you who signed up for our beloved dashboard. It's true, we enjoy getting your comments, gathering your feedback, seeing your tweets and even receiving the postcards and treats you've sent us by postal mail.
The World is Social
So much has happened in such a short while. To illustrate the trends and patterns of social web users, we've put together this info graphic to show how one million HootSuite fans are using the dashboard across networks, platforms and countries.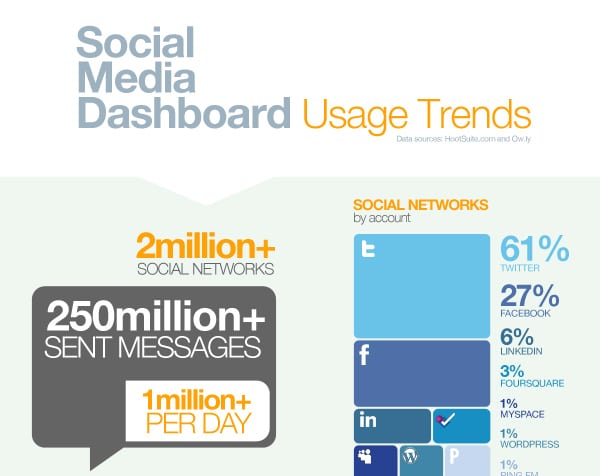 Feel free to share this with your friends and colleagues on your blog, in presentations, etc.
We're Owl Grown Up
Since December 2008, we've grown from a modest dashboard born out of a digital agency, to a vast community of industry professionals, agencies and enthusiasts from around the world. In addition to our one millionth user, we've also reached the following milestones:
Created an HTML 5 version of HootSuite to utilize the latest browser technology
Launched freemium plans designed for different types of users — from free to enterprise
Released free mobile apps for iPhone, Android, iPad and BlackBerry
Partnered with Twitter to be the first to syndicate Promoted Tweets
Certified hundreds of social media professionals who've graduated from HootSuite University
Localized HootSuite web and mobile apps for international languages starting with Japanese
Started a crowd-sourced translation project to create even more localizations
We Have a Winner
To celebrate this achievement, we launched a spontaneous Twitter contest to try to guess the to exact day and time that HootSuite passed the mark. We examined the data and happily announced @kelkel926 from Charlottesville, VA via NOLA as the winner of a brand new iPad.
Her twitter bio says she's a "Music-lovin' sorta hippie, moved 1/2 way across country to discover how lost I'd truly become. NOLA girl, finding self again & in hot pursuit of my soul/passions"
Incidentally, the one millionth person to sign up is from A Coruña, Galicia, Spain, and came on board at 11:24:15:42:21. Gracias.
A Million Thanks
Thank you for your continued support of HootSuite. We're happy you're with us, and we'll continue to work to make your experience even better. There's lots on the road-map ahead, so continue to send us your feedback, comments and tweets.