4 Social Media Management Tips For Communication During a Crisis
On the night of August 28th, 2012, Hurricane Isaac reached American soil. Over the course of the night, it wreaked havoc on the Gulf Coast, claiming the lives of nine US citizens. It had already taken 34 lives before touching down near the mouth of the Mississippi River.
In the wake of the crisis, the region's largest energy company was left with the challenge of communicating with hundreds of thousands of customers without power in their homes and businesses. Entergy, a Fortune 500 company, enacted an emergency social media plan to keep communication open during the crisis.
Entergy's Manager of Social Media & Digital Communications Strategy, Alex Schott, headed this groundbreaking initiative for the nearly 100-year-old company. He spoke to our team about the social media tools and tactics he used during the crisis. (Read the interview here). Based on Alex's experiences and advice, we compiled these tips for using social media during a crisis.
4 Social Media Crisis Management Tips:
1. Leverage the real-time nature of social media.
Nowadays, during times of uncertainty and crisis, people can jump online. Once there, they expect fast answers and quick information. During Hurricane Isaac, many affected people got on their phones and computers to access social networks like Twitter and Facebook to connect with each other and seek and share news about the disaster.
By having a social media outreach plan in place, Entergy was able to stay in touch with thousands of customers on the Gulf Coast—many without power—in a way they had never been able to before: "The real-time alerts were very important for me," said Alex. "I could capture (an alert), send it over to customer service, and say 'we might want to check into this.'"
Real responses in real-time for clients in need. All enabled by harnessing the real-time nature of social media.
2. Be prepared. Centralize your social media monitoring in advance for best results.
The more information and client access you can have at one time, in one place, the more you can do for them. Entergy used the HootSuite dashboard as a social media management center to oversee all communications at once. Schott and his team were able to monitor news on the crisis and the rescue effort while reaching out and communicating with people on Twitter and Facebook, just to name a few.
"HootSuite lets me lay everything out on a big screen and multi-task. I was using multiple tools, had a number of people that were geographically separated from me, helping me monitor. I was able to have a social media center."
Set up a social media center in advance of crises or emergencies so you are organized and prepared.
3. Don't be tied to a single location. Take advantage of mobility.
During a crisis situation, you are not going be able to sit at a desk for hours monitoring news updates and client feedback. You'll be jumping from meeting to meeting, multi-tasking like you've never before. You will want to be able to bring all of that valuable information with you via your phone or laptop.
"I liked the mobility nature of HootSuite and thus the ease of monitoring that I had. On my iPad, my phone, it just streamlined a lot for me," Alex attests.
Entergy is the major supplier of energy to the Gulf region, including Louisiana and Mississippi, both of which had fatalities during the disaster. Entergy monitors multiple social media networks, and has customers across a huge geographical area. Listening and engaging via social media "on-the-go" was key while customers were still without power, and traditional lines of communication could not be relied on.
Make sure you are ready to take information and client access wherever you go in a crisis situation.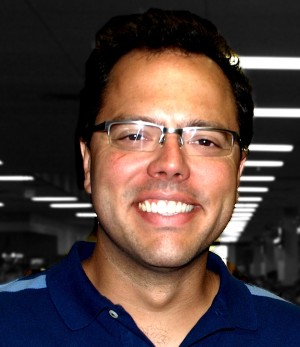 4. Keep your plan simple. The only predictable thing about a disaster is unpredictability.
Downloading software is not always a luxury afforded to response teams during a natural disaster or crisis. An emergency response plan has to have contingency built into it; and be able to "shift-on-the-fly."
"You want to use a tool that you can use on any computer. That was a big deal. One of the things that I like about HootSuite is that it's basically a web address that I plug in; I don't have to download anything," says Schott. "So I can be on any computer, and I can log in and my stuff shows up. Or even if I switch phones, I can download the app and everything is still there."
Set up a system for monitoring and engaging your clients, your team and yourself. (See HootSuite's tools for team collaboration and social media management.)
Have you had an experience where you used social media as a force for good? We would like to help tell your story. Hit us up on Twitter @HootWatch. We look forward to hearing from you.
HootSuite helps corporations conduct crisis simulations. Test your company's ability to react using social media during a disaster. If you'd like to know more, contact the HootSuite Enterprise team using this form.