Social Media Tips for New Businesses: Started From The Bottom, Now We're Here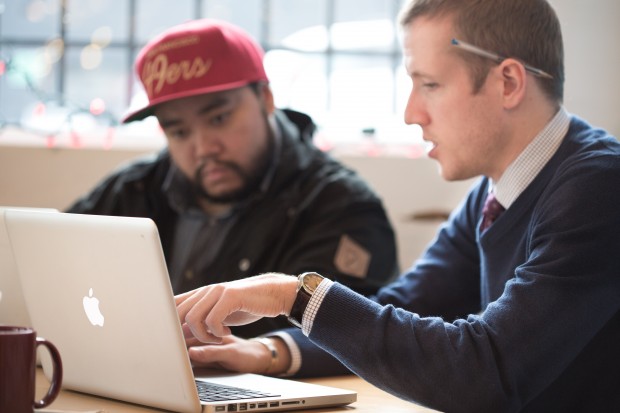 You're a new business with zero online followers… where do you start?
I lived this question in my role as an Evangelist for Wantering, and I can tell you it's a bit overwhelming to try and create a social media strategy from the ground up as you grow your business. Startups and new companies often feel like they don't have the money, manpower or brand recognition to make an impact online.
When the team at Wantering began using HootSuite to schedule tweets and Facebook posts, along with learning about analytics tools, we spent a lot of time researching and talking to others about what worked for them. Then we shaped a strategy around our desired brand identity. Fast forward to one year later, and we'd like to share some social media tips that we learned along the way.
1) Get onto Google+
Google+ is a beast. On top of learning the G+ language (Circles, Shared Circles, Followers, Communities, and Hangouts), you'll have to get the hang of posting in way that allows you to reap the benefits of SEO. This is afterall one of the greatest benefits of establishing a following on Google+.
Although we're still learning about how to best utilize Google+ for our specific audience, the biggest lesson we've learned is the power of Communities. Head over to the left drop down menu on your company page and try the Google+ Communities search. Communities allow you to connect with a wide variety people outside of your followers who share the same interest. If you contribute quality content to these groups, others will start to interact with you and possibly follow you.
2) Learn Twitter Etiquette
"Everybody needs to be on Twitter." Not necessarily. Think about why you should be on a social channel like Twitter and whether you're committed enough to give it the attention it deserves.
If you do decide that you need to be on Twitter to build a community, connect with people directly, or conduct customer service online, be sure to learn Twitter etiquette. Our biggest recommendations:
Use a period at the beginning of a Tweet if you start with an @ mention and want everyone in the Twitterverse to see your Tweet. For example, ".@Wantering's social media tips for new businesses on the @hootsuite blog made my day."

Be careful if you auto-link other social channels like Facebook or Pinterest to Twitter; you could be sending dozens of tweets in a row if you're on a pinning craze one day. This is a surefire way to lose followers.

Schedule your tweets! There are people on Twitter on the other side of the world when you are sleeping. This also helps reduce the stress of not having enough social media staff.

Use the "search" function in HootSuite. Add streams for phrases or hashtags that are relevant to your business so you can jump into a conversation with other people talking about the same topic.

Don't just tweet about your own business; demonstrate that you want to be part of a real conversation. Give people a reason to follow your Twitter account by showing that you're a real human being with real insights and interests.

When including people's handles in an Instagram post and then sharing the photo on Twitter, don't assume that they have the same handle on both channels. You might end up Tweeting or tagging the wrong person.
3) Original Content Rules
You've heard this time and time again, but really, original content is king. While writing about fashion and shopping, and distributing our Wantering Blog content on other channels, we've found that the success of content really depends on other people sharing it on their own. That only happens when you are producing high-quality, relevant content.
If you're struggling to figure out what's new and exciting in the… accounting and payroll world for instance (hint: don't come to us), think about what you would like to read about. Tips, how-tos, human interest stories and infographics are some of the best ways to give value back to your audience while building trust in your brand.