5 Social Media Management Tips for the Real Estate Industry

Long gone are the days of real estate marketing limited to bus stop benches and newspaper pull-outs. Real estate is fully online, and going social.
At the helm of the revolution are industry leaders and innovators like Katie Lance. She is the CEO/Owner of Katie Lance Consulting and Chief Strategist at Inman News, a leading online hub for real estate news and technology.
We've asked Katie to draw from her expertise and experience in social media strategy and content development to share with you 5 tips on using social media for the real estate industry.  (We think Katie's advice can be applied to social media strategies for businesses beyond real estate as well—so keep reading if you want to be more successful in engaging your social media audience.) Here is her guest post: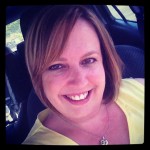 I've had the pleasure of teaching tens of thousands of real estate professionals the art and strategy behind being successful in social media. I am passionate about all things social, from the direct impact it can have on an agent's success, to the powerful community social has enabled in real estate. There are a number of little things that can make a big difference when planning a strategy for social media management in real estate. Here are five of the most important tips I share with clients in real estate:
1. Be Consistent
The key to being successful in social media is consistently posting content. You can't Tweet or post to Facebook once in a blue moon and expect results. You need to be there everyday—just like you are with your phone calls, email and the rest of your  marketing strategy. One of the best parts of using a tool like HootSuite is the ability to schedule your messages. You can spend just 15 minutes a day and schedule 3-5 new posts to "drip" out during the day. This is like drip marketing, but for social media.
2. Have a Content Strategy
You have to have a content strategy to be successful in the long haul with social. Ask yourself, 'what type of content would be most relevant for my brand, for my audience and where am I going to get that content?' Next, create a content grid or editorial calendar where you can map out topics you plan to post about over the next 30-60 days. Curate content by using Google Alerts or by creating specific lists on Twitter for specific types of content you'd like to re-tweet or re-post.
3. Never Forget: Real Estate is Local
When you are planning your content strategy make sure to include things that only locals know—like the best place to get a slice of pizza or the best place to get a cup of coffee. Buying or selling a home is so much more than the home—it's the local parks, the school districts and so much more. Your audience and potential clients love that hyperlocal information—and as a real estate pro that is one area that will really set you apart.
4. Dip Your Toe Into More Than One Stream
Understand the conversation doesn't just happen on your Facebook page or Twitter stream. Conversations about real estate are happening in Facebook groups, in personal chatter on social platforms, and throughout Twitter. It isn't enough to just post to your social channels—be aware of conversations happening in your social circles about real estate and jump in. The conversations are there whether you are there or not—wouldn't it be better if you were there? You can add several "Streams" in your HootSuite dashboard to listen in on the topics of your choice.
5. Find a Way to Measure the Success of Your Efforts
Do you know which Facebook posts or Tweets get the highest number of clicks or engagement? Do you know how much of your web traffic is coming from social networks? Do you know where your audience is? Make sure you are checking your HootSuite Analytics once a week to gauge your success. Also make sure you integrate your Facebook Insights and Google Analytics into your HootSuite account so you can really see the big picture.
What are your must-do's for social media success? Share them with me via Twitter (@katielance), and I may include your insights in a future post.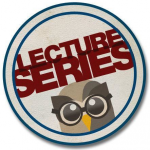 If you want more great social media for real estate info, see Katie's HootSuite University Lecture Series. 
Image in header: dakno on Flickr, From Inman Connect New York