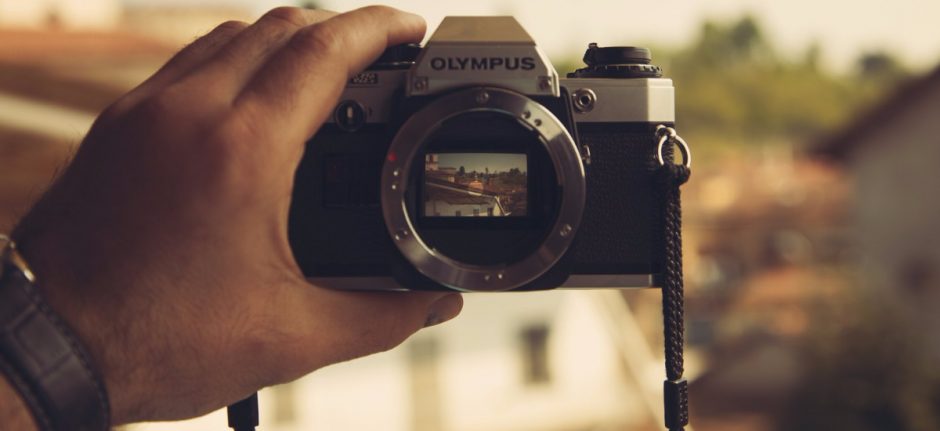 How to Build Your Instagram Community with InstaMeets
This weekend is the 12th Worldwide InstaMeet day, with Instagrammers around the globe meeting up to take photos and post to Instagram under #WWIM12. Taking place all year round, InstaMeets are a way for Instagram users, from experienced pros to passionate newbies, to come together and celebrate their creativity by exploring a chosen location through different perspectives and posting photos to Instagram.
Our Hootsuite Community recently organized a series of InstaMeets across the globe. In light of this weekend's festivities, we wanted to share tips and tricks from each region to help you host your own and get that perfect Insta-shot!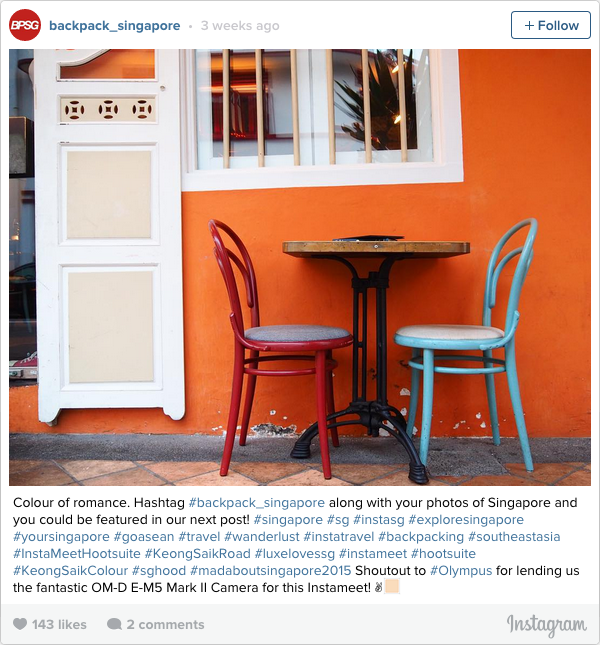 Location is key
The goal of any InstaMeet is to design a unique experience where Instagrammers can connect with one another, explore an interesting setting, and let their creativity loose. One of the best ways to do this is by choosing a location with lots of opportunities for unusual photos. For example, reach out to local businesses to get behind-the-scenes access.
Keep it simple. For our Vancouver InstaMeet, we planned a long walk, but you can often find some of the best pictures on one street, so long as it provides a unique setting.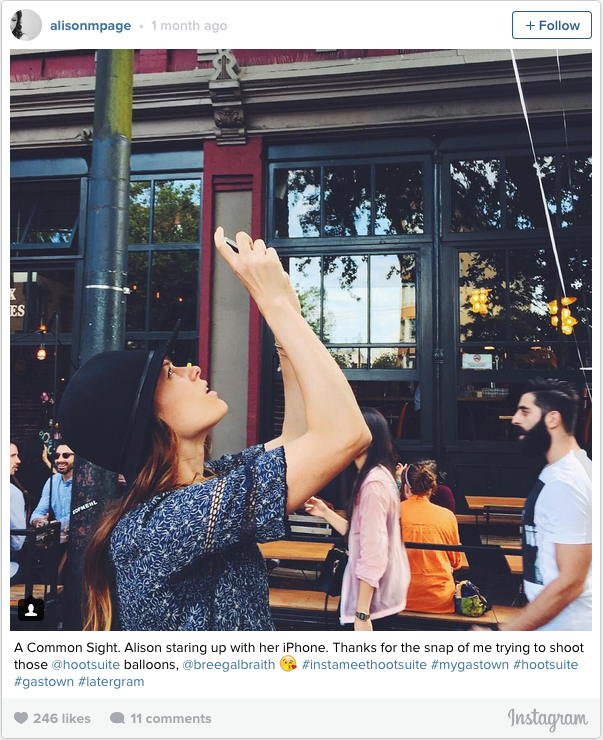 Who to invite
Once you've decided where to hold your event, the next most important component is the guest list. Aim big and don't be shy—invite those amazing Instagrammers you've been "Insta-stalking." Instagrammers love to attend interactive events where they can meet other Instagram influencers.
Remember each Instagrammer has their own brand. Select the right person for your setting and allow them to have creative freedom and post what works for them. Most InstaMeets are advertised on Instagram and open to anyone who wants to join. If your space isn't limited, we recommend keeping your event open. You'll be surprised by how many people are interested!
Partnering with other organizations or local InstaMeet communities can offer great opportunities to reach different people you may not have found on your own.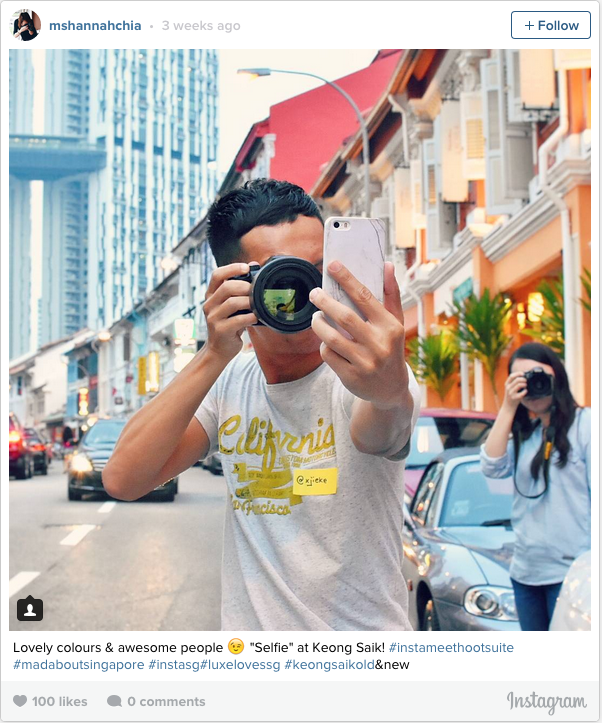 The perfect time for the perfect shot
Timing is a crucial element in the success of your InstaMeet. Evenings and weekends can be great, but keep in mind that good lighting is vital and schedule accordingly.
You may have pulled together the perfect guest list and chosen the perfect time, but you can't help the weather. Sometimes the rain makes for the perfect shot, so advise attendees to be prepared, whatever the forecast.
When planning your InstaMeet, don't forget the importance of editing. Allow time for both photo editing and uploading—your Instagrammers will appreciate having the time to craft the perfect caption—in your event schedule and don't be discouraged if shots don't get posted right away. Remember, the perfect shots often take time.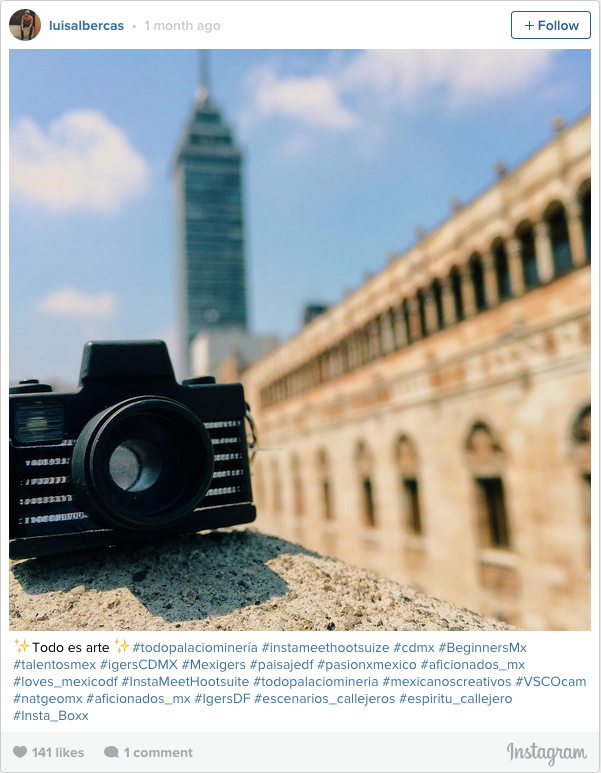 Have a plan to kick things off
When setting up an InstaMeet, it's good to have some ideas in mind other than, "Ready, set, shoot." With that in mind, here are a few handy tips to ensure a successful event:
Create a photo contest. This will increase the excitement and creativity.
Don't forget the group photo. A group shot is the perfect way to commemorate the day, so be sure to tag everyone!
Suggest photo themes. Setting a theme or focus for the InstaMeet can go a long way towards inspiring creativity. Make sure you choose a theme that's generic enough to fit different Instagrammers' brands so each attendee can make it their own.
Engage the wider community to maximise your impact. When we held our InstaMeet, the sight of 15 people and Owly taking photos generated a lot of interest. Make sure you engage this interest and don't forget to tell people where they can see the photos or how they can get involved in future.

Mingle after the photo session
When planning your InstaMeet, make sure that you keep the fun going by planning an after-event. It can be as simple as going somewhere as a group to chat about the InstaMeet. Here are a few suggestions on what to do après InstaMeet:
Share tips and tricks. Take time afterwards to get to know the other Instagrammers and share editing tips.
Partner up with a local bar. See if they will host you with a few complimentary drinks. You might be surprised to see who wants to work with you!
Gather Instagram Handles. During registration, be sure to include an area where attendees can enter their Instagram handle. This way you can avoid awkward "Hey you!" situations. It also makes it much easier to tag everyone in photos and comments.

At the end of the day it's all about the community
Whatever you end up doing, the point of having an InstaMeet is about community and having fun with your camera. There is a world of Instagrammers out there and organizing these gatherings is the best way to get to know them, as well as gaining more followers on Instagram..

– Patricia Cordero, Hootsuite Ambassador
Below are some Hootsuite location examples from our recent #InstaMeetHootsuite and a short video of all the pictures. You can see all the photos from the events here.
Our team recently held Hootsuite InstaMeets around the globe:
Vancouver—A walk around Vancouver's historic Gastown district
Hosted by Lotta Yogartua, North America Community Manager
London—Tour of the iconic Borough market – Foodie Heaven!
Hosted by Paul Sackmann, EMEA Community Manager
Singapore—Amazing Race challenge along the unique Keong Saik Road
Hosted by Gillian Hamilton Rogers, APAC Community Lead
Mexico City—A behind-the-scenes tour of Palacio de Minería Museum
Ecuador—A meetup in la mitad del mundo ("The middle of the world")