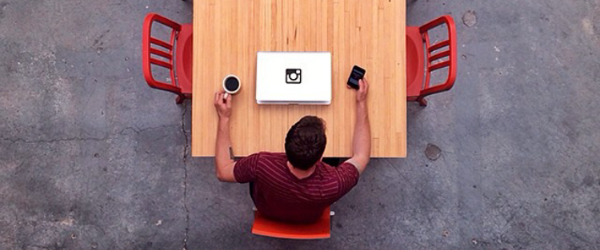 How to Set Strategic Goals for Your Business on Instagram
A study conducted by Forrester found that the top brands on Instagram are seeing a per-follower engagement rate of 4.21 percent on their content.
That number may not seem like a big deal to you at first, so here's some context: that's 58 times higher than these brands were seeing on Facebook and 120 times higher than Twitter.
With over 300 million active monthly users, a recently opened API that will make it easier for brands to buy ads, and full integration into Hootsuite, Instagram is quickly becoming a bullseye for marketers aiming to take advantage of social media for business.
As the mad dash towards Instagram continues, it's important to remember that aimlessly using any social network can end up being a waste of time and resources—and Instagram is no exception. Since your strategy will only be as effective as the goals it was designed to achieve, you need to know what you're aiming for.
Set goals that complement ongoing marketing campaigns
Instagram metrics on their own won't help you prove the ROI of using the platform. In our experience, the best Instagram strategies complement ongoing marketing campaigns. Setting goals that connect Instagram activity with your overarching marketing objectives will ensure you see results that are actually relevant to your business.
Here are some examples of goals to set for Instagram that align with ongoing marketing campaigns.
Driving brand awareness
Thanks to the "Explore" tab, Instagram has made it easier for potential new followers to find your brand and the content you're sharing. New followers, likes, comments, or the number of specific hashtags used are all metrics that can be used as indicators of brand awareness.
Driving traffic to your website
Although Instagram doesn't allow hyperlinks in the captions of photos, a link to your website can still be included in your profile. Use a URL with tracking parameters that has been specifically shortened for Instagram and you'll be able to track how many times people are visiting your website from your Instagram profile.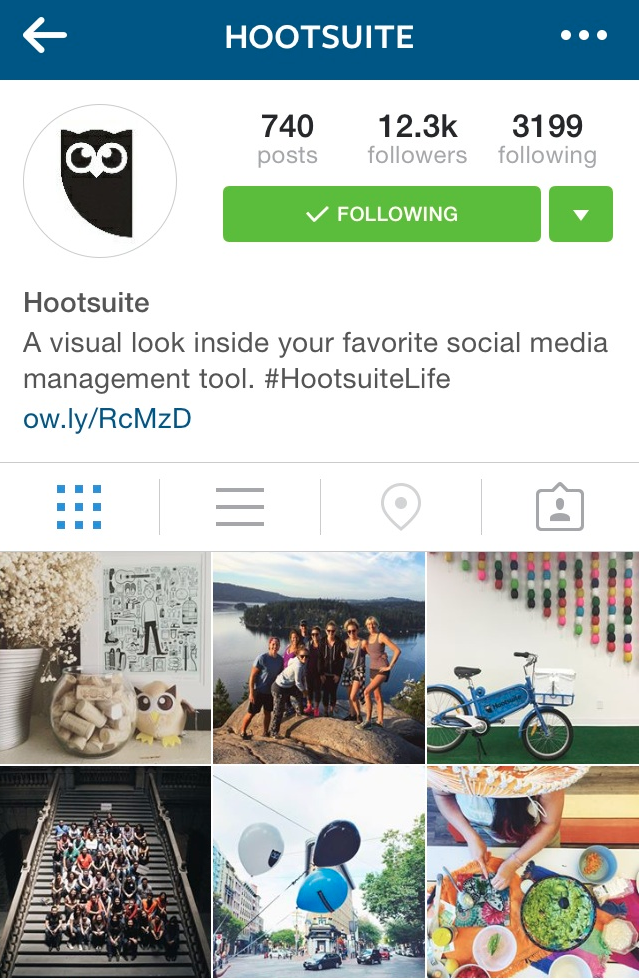 (An example of a shortened URL in an Instagram bio)
Increasing the reach and success of marketing campaigns
Instagram presents an opportunity for you to reach a highly engaged audience with your latest campaign, but this door will only open if you invest in making your content creative, valuable, and aesthetically pleasing.
Depending on the overall goal of the campaign, your goals on Instagram will vary. If the goal of your marketing campaign is contest entries, encourage user-generated content by using a hashtag on Instagram as an easy entry mechanism. Similarly, you could include a link to your campaign microsite or contest page in your profile and reference it in the captions of your photo (i.e. "Want to win a free trip to Mexico? Check out the link in our bio!"). Tracking the number of hashtag entries received or clicks on the link in your bio will help you determine how valuable Instagram is for your business when it comes to that type of campaign.
How to achieve these goals on Instagram
After determining what you want to achieve on Instagram, the next steps include building out a content strategy, integrating Instagram into your daily workflow, testing the frequency and timing of your posts, and tracking your performance.
These steps are covered in more detail—along with best practices and specific tactics used by Bodybuilding.com, Travel Alberta, and Arc'teryx—in our recent webinar, Making Instagram Work for Your Business.
Watch the webinar now to learn creative new ways you can use Instagram to reach your audience and proven strategies you can start applying right away.
More Resources

 Guide: Instagram Master Tactics

 How-to: Add Instagram to Your Dashboard