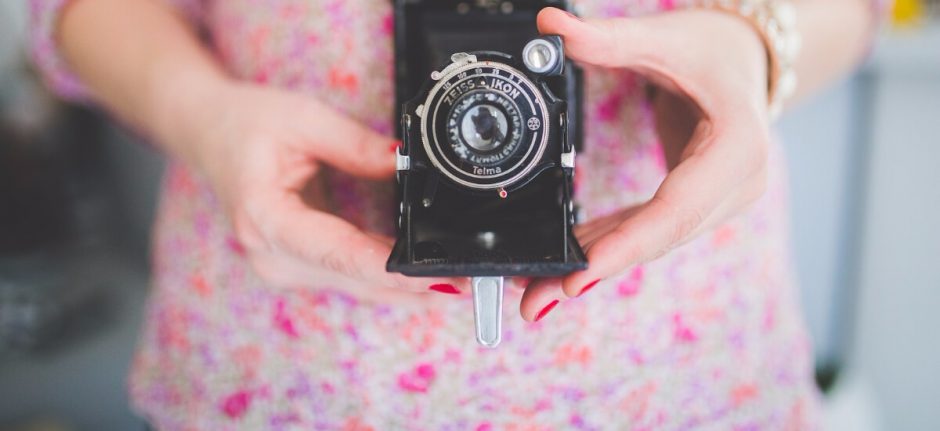 7 Instagram Archetypes That Work (And What Your Brand Can Learn from Them)
Even if you're not a bookworm, you're familiar with literary archetypes. The selfless hero, the star-crossed lovers, the greedy king—almost any story you can imagine contains one or more archetypes which represent recognizable elements of human nature that have stayed with us through centuries.
Beyond epic narratives, there's another group that can benefit greatly from developing an archetype: brands.
According to branding expert Sunny Bonnell: "These narrative structures are so remarkable because they tap into specific core desires, drives, fears, and motivations all humans have. Archetypes help us understand who a brand is and what it stands for."
Social media has given brands the opportunity to expand upon the traditional set of archetypes, creating familiar patterns that are unique to the platforms they exist on. As a result, these archetypes allow brands to create more focused social strategies and consistent content.
There's no better place to see these new brand archetypes in action than on Instagram, and this post covers seven of them. Some are based on aesthetics and others revolve around specific tactics, but each one comes with valuable lessons your brand can put into action on Instagram.

Bonus: Download a free checklist that reveals the exact steps a lifestyle photographer used to grow from 0 to 600,000 followers on Instagram with no budget and no expensive gear.
1. The Hashtagger
Monday is never just Monday for The Hashtagger. It's always #MeatlessMonday. Or #MotivationMonday. Or #MusicMonday. The Hashtagger knows that the more hashtags they use, the more eyeballs they can potentially reach. And by using multiple variations of a hashtag—like Whole Foods has done in the example above—they've got all their bases covered.
What you can learn from them:
Using hashtags can not only help you get more followers on Instagram, they can also give you ideas for content. For example, every day of the week has multiple hashtags you can create content for (just remember to stay on brand in the process).
Don't stop at just one hashtag. Whole Foods used the #vegan hashtag in this example, but they also used #whatveganseat and #vegansofig. Multiple hashtags will increase the chances of your content reaching a wider audience on Instagram.
2. The Texter
They say a picture is worth a thousand words, but what about a picture… OF WORDS? The Texter takes full advantage of this priceless combination. Whether it's a relatable quote or a humorous quip, The Texter's content can cut through a cluttered Instagram feed like no other. Refinery29 plays this game perfectly, sharing inspirational quotes from people their target audience admires overlaid on beautiful patterns with bold colors.
What you can learn from them:
Text-based posts on Instagram are easy to produce (thanks to apps like Font Candy). Use them to fill in your content calendar if you don't have the time or resources to set up the perfect conditions for capturing a photo.
The key to success is relatability. People feel compelled to tag their friends in posts that they find relatable to their own lives, which is an easy feeling to create through text.
3. The Advice-Giver
The Advice-Giver knows exactly how you can add a custom touch to freshen up that old bookcase you've had since high school. Like BuzzFeed Food, they've got the perfect recipe for your summer dinner party. They share instructions that sometimes—but not always—feature their own products. This is why they have such an active community on Instagram. Unlike other brands that only promote their business on Instagram, The Advice-Giver provides actual value to the everyday lives of their followers.
What you can learn from them:
Providing useful information gives people an obvious reason to follow you.
There are multiple ways of providing utility on Instagram, from a photo with DIY instructions in the caption to a 60-second how-to video. Try different formats and find what works best for your audience and brand.
4. The Inspirational Life Coach
It's 9 a.m. on Sunday and you're still in bed, scrolling through your Instagram feed. Along comes a post from The Inspirational Life Coach. No excuses, they tell you. Rise and grind. SORE TODAY, STRONG TOMORROW. Guilt-ridden yet motivated, you arise from bed and head to the gym. The Inspirational Life Coach has used their brand to craft an aspirational profile on Instagram that inspires people. Under Armour engages its audience even further by running a contest that revolves around this type of motivating content.
What you can learn from them:
Helping people lead better lives is a great way to add value on Instagram.
Contests work particularly well for an inspirational archetype because people love to share their stories (and show off).
5. The Storyteller
Three minutes into any party and The Storyteller will have everyone crowded around them, listening with rapt attention. They take their Instagram followers on a new journey with each post. Evoking emotion is one of the most effective ways for a brand to cultivate loyalty, and The Storyteller finds ways to do so while staying connected to their business. Airbnb, for example, uses Instagram to communicate a bigger picture about their brand. They tell the stories of individual Airbnb hosts, and drive home the point that when you stay somewhere through Airbnb you're not just getting a roof over your head, you're being hosted by a local and welcomed into a community.
What you can learn from them:
You have the opportunity to tell a story in the caption of any Instagram post. Whether it's a behind-the-scenes look at your workplace or a photo of a happy customer, put your writing skills to work and craft a caption that will captivate your audience.
Bonus: Download a free checklist that reveals the exact steps a lifestyle photographer used to grow from 0 to 600,000 followers on Instagram with no budget and no expensive gear.
6. The Artsy Minimalist
One look at the Instagram account of The Artsy Minimalist and you'll want to immediately declutter your desk and organize what's left into a perfect little arrangement. They manage to make a simple product shot look like a work of art, which is why people follow them. Their style on Instagram is consistent with their brand overall: clean and sophisticated. This aesthetic can capture attention especially well on a platform as visual as Instagram. Woodlot carries this look effortlessly, from the packaging of its soaps and candles to its beautifully curated Instagram profile.
What you can learn from them:
Presentation is everything. Spending the time and resources required to make beautiful photos for Instagram will pay off.
Less is more. You don't need to include every product your company makes in one Instagram post.
7. The Community Creator
The Community Creator routinely turns the spotlight outwards, posting photos of—and from—their customers. Not only does this provide value for their Instagram community, it also brings benefits for The Community Creator themselves, since these posts act as a form of "social proof" or third-party endorsement. Through their #Fantographer campaign, Applebees collects photos taken by customers and posts them to the company's official Instagram. The individual "fantographer" gets a shout out from a brand with hundreds of thousands of followers, while Applebees potentially drives more sales and brand awareness.
What you can learn from them:
Posting user-generated content can help take the pressure of creating new content off your shoulders, while simultaneously making your followers feel important and special.
Regramming on Instagram is great practice for creating engagement and awareness—just ensure you give proper credit where it's due.
Make sure there's a benefit or incentive for people to submit user-generated content. Applebees randomly gives out gift cards to those who submit photos on Instagram using the proper hashtags.
No matter which archetype your brand ascribes to, Hootsuite makes it easy to manage your Instagram presence. Try it for free today!