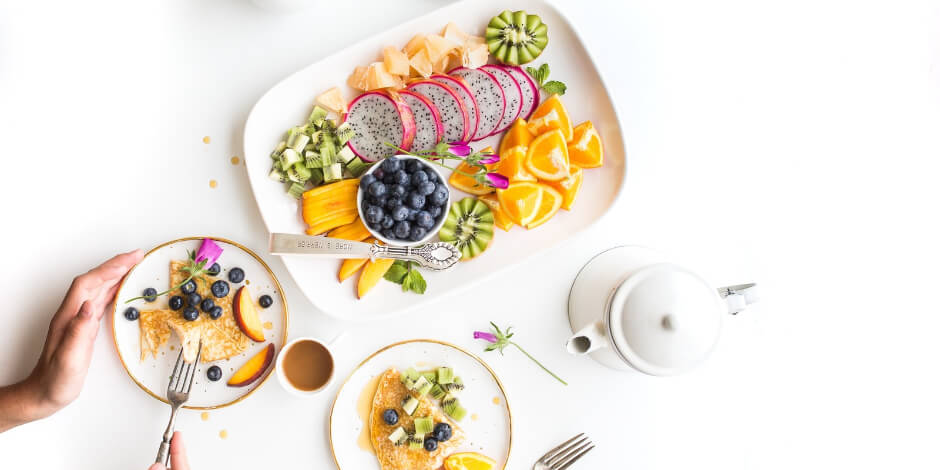 How to Make it as a Plant-Based Influencer on Instagram
Plant-based Instagram influencers have huge social followings, and are adored in a way that most brands can only dream of.
So what's their secret?
In this episode of Hootcast, some of Instagram's top vegan influencers—bestselling author Lauren Toyota, Virtuous Pie marketing director Lia Loukas, and vlogger Steph Yu—share insights on their success, along with tips on how you can grow your following.
Press play to hear the show in its entirety, or if you don't have a set of earbuds handy, you can read some tips from our conversation below.
Instagram lessons from 3 vegan influencers
Engage with your community by using the right hashtags
"Early on I recognized that hashtagging was a thing, and that if I used hashtags like #vegansofinstagram or #whatveganseat—there were a few popular ones—I started getting followers. I also commented on everyone that left a comment.
That was how I found the Vegans of Instagram community and other people who had bigger accounts than me at the time. I would look at the bigger accounts and observe what they were doing, whether it was their hashtags or the types of descriptions they were writing. I wouldn't copy them, but I gained an understanding of what people were doing on the platform."
– Lauren Toyota, hot for food
Be consistent with your posting schedule
"When I started my YouTube channel people said, "You should just post at the same time every week, on the same day," and I didn't believe them. I thought, 'No, no. I just want to do the content when I want to do it.'
But consistency is the key thing. You just have to be on the platform posting and giving people stuff, because they expect it. Once people follow hot for food on Instagram—they want to see a new piece of food inspiration every day. I knew that and I stayed on the platform and did that. And then I engaged back. I didn't ignore people. I replied in real conversational ways."
-Lauren Toyota, hot for food
Build a strong visual identity
"Right away I wanted to have a strong visual identity. We invested a lot of time figuring out what we wanted our brand to look like, so that we could be fun and creative while staying true to our visual identity.
If you have the resources to put towards some high-quality images, I think that's important. If not, think ahead what kind of content you want to create from a visual point of view. If you're thinking about Instagram and a feed, consider your color palette, your filters, and how you want to create a consistent brand image."
-Lia Loukas, Virtuous Pie
Put time into staging your photos
"You always have to ask yourself: is this Instagrammable? When we approach design with our restaurant, we think about lighting, table materials, and plating that we're using. Is it going to complement the food in photos?
One of the things I believe has become absolutely signature to our brand is the pizza board that we use. And we actually worked with a local Vancouver friend of mine, Pat, who created those for us. I think it's important to showcase your own imagery, how people could photograph your food, and give them that inspiration."
– Lia Loukas, Virtuous Pie
Be authentic
"When I'm engaging with people I try to not think that I'm engaging with them, if that makes sense. If I start thinking that I'm talking to 200,000 people, nothing good is going to come from that. So I just think, I'm sharing my thoughts.
For me it's just always been about being honest about what I'm going through and sharing my story, sharing my message, sharing my struggles, sharing my ups and downs. I know for other people it's more focused on food or makeup, so you just need to find what comes naturally to you."
-Steph Yu, happy and healthy 96
Stop worrying about being original—tell your story
"A lot of us are really worried about being original, and it's hard to find an area in life that hasn't already been tapped, because everyone's done everything already. But it's not about originality. It's just that you haven't told your story yet.
Let's say you want to get into food blogging but you're like, 'Oh my gosh, this food blogging industry is so saturated. There are so many food bloggers out there.' That's not the point. The point is that you haven't done it yet. If you stay true to you, you're going to have a unique spin on it. You're going to have a different perspective. You're going to share different things."
-Steph Yu, happy and healthy 96
Make decisions based on your mission and values
"If you're too focused on the followers and the number it's not going to work for you. At the end of the day it has to come down to who are you and what do you want to say, and what can you share and what can you offer.
Hot for food came from an organic real place of 'I love vegan food. I want to share it. I want people to be encouraged and motivated to adopt habits like this, and so how can I do that?' You just have to come back to your personal mission and passion and line up with that, and not worry about all the other stuff. Because all that other stuff will come if what you're doing is true and honest."
-Lauren Toyota, hot for food
Manage your Instagram presence alongside your other social channels and save time using Hootsuite. From a single dashboard you can schedule and publish posts, engage the audience, and measure performance. Try it free today.