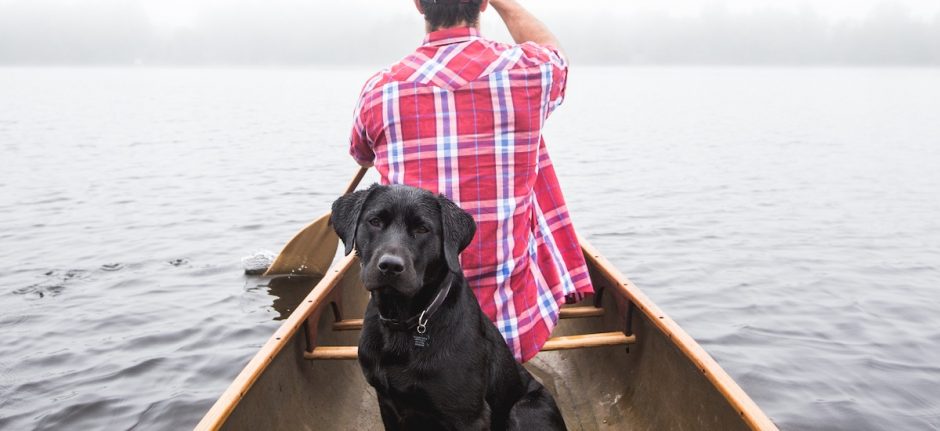 Social Media Lessons from 6 Must-Follow Brands on Facebook
If you have a sibling, you know that sometimes the best way to learn how to do something is from example. Your big brother might have known how to sneak out of the house in the quietest way possible. Your older sister might have taught you how to beat your brother in Mario Kart. Whatever it was, you got top tips from the experts that shaped the way you would do things in the future.
If you are seeking advice for your business' Facebook presence, you can adopt this same mentality. There's no better way to boost your Facebook strategy than looking at how successful brands are using the site for their own businesses. To see what the pros are doing, we explore six must-follow brands on Facebook who are doing great things on the network.
6 brands to follow on Facebook
Top Takeaway: Provide quick and effective social customer service
Target, one of America's largest retailers, has an equally large Facebook presence totalling over 23 million Likes. With this big of a following there are sure to be countless customer service inquiries. If you look at the comments of any of the Facebook content shared on their page, you'll find that the majority are not reactions to the post, but unrelated customer service questions and complaints.
Although the volume of messages Target receives on their Facebook page seems overwhelming, they handle them with grace thanks to a few tactics.
They address each customer by name in their responses to ensure they are delivering personalized service.

The customer service representative signs their own name at the end of each response to show that they are actually people and not robots providing automatically generated responses.

They provide a direct phone number to the customer in case they want to speak to a person offline.

They provide a response in a timely manner (less than 24 hours, with some responses as fast as under 10 minutes).
Take a page out of Target's book and boost your own Facebook customer service efforts by applying these effective techniques.
Top Takeaway: Show lifestyle-centric rather than product-centric content
Your fans aren't following you on Facebook to be constantly sold to, which is something that hip footwear brand Teva clearly knows. Instead of simply sharing image after static image of shoes and Teva products, the brand uses their Facebook page to showcase the lifestyle surrounding their products. They show the people who are using their products, and the (aspirational) lifestyles that they lead. Teva recognizes the type of customer they attract, and align their Facebook content accordingly.
While of course they don't ignore their products, Teva balances creative product-centric content with lifestyle-focused posts to provide an engaging mix for their Facebook audience.
Follow in Teva's steps (see what I did there?) by making sure you:
Don't put your product front and center in every post

Share lifestyle and aspirational content

Show your product in the real world, rather than solely in a studio photoshoot

Showcase the customers who are using your product or service

Keep your customer and their desires top of mind
At the end of the day, think about why you follow certain brands on Facebook. You aren't looking to make their product the center of your life, but rather build a lifestyle that happens to include their brand. Brands don't exist in a vacuum, so give your product the context it needs with your Facebook content.
Top Takeaway: Share user-generated content
Nobody is more important to your business' success than your customers. They're the ones on the ground actually using your product and know it best. Razor and personal grooming products company Dollar Shave Club uses Facebook to build meaningful relationships with their customers by regularly showcasing content created by them. As our post Content Marketing Ideas for Small Businesses explains, "people trust content created by their peers 50 percent more than other media."
User-generated content (UGC) is a great option for branded Facebook pages as it not only puts the spotlight on your all-important customers, but provides you with unique and cost-effective social media content.
Dollar Shave Club's #UnboxDSC campaign is a great example of user-generated content at work. The #UnboxDSC campaign asks customers to share photos unboxing their Dollar Shave Club products on their social media channels. If the company reposts a customer's photo, they receive a free t-shirt from Dollar Shave Club.
This campaign has been successful for Dollar Shave Club because they:
Pay attention to the content their Facebook audience is already sharing and align their campaigns accordingly

Made the process of sharing user-generated content easy for their customers

Highlight those who share creative and unique images so that the quality remains high

Feature use-cases and the product in action
User-generated content invites your customers into the conversation around your brand, and allows them to feel as if they are part of a greater community. Incorporate UGC into your next Facebook campaign with the above tips as a guide.
Top Takeaway: Inform and inspire your audience.
As the "world's largest collection of books, movies, and music for parents, teachers, and others dedicated to raising smart, confident, and courageous girls," A Mighty Girl is a unique brand in the Facebook marketing space. Rather than blatantly pushing the products they sell, the organization shares ideas, debates, news articles, and content aiming to inspire and educate their audience. They recognize who their audience is and the information they are seeking, and create content that satisfies these needs.
Some approaches from A Mighty Girl's page that you can apply to your own Facebook presence include:
Consider your audience and their interests, and build content that pertains to these

Only push your product or service when it organically fits into the conversations happening

Rather than using it as an advertising platform, turn your page into a community hub for those whose interests and values align with your organization's.

Facilitate unbranded discussions and share content that is relevant to the values of your audience and business

Think about the problems your audience is facing, and provide information that can solve these problems

Have industry experts and thought-leaders share information, inspiration, and their expertise with your audience
By creating a positive space for your customers to engage with your brand and one another, you invite the opportunity for a community to build—something that will become irreplaceable to your audience.
Top Takeaway: Optimize Facebook video
If it isn't a part of your social media strategy yet, now is the time to focus on social video. As our post A Guide to Social Video, and Where it Fits in Your Marketing Plan explains:
For Netflix, using Facebook video as a part of their social media strategy was a natural fit. The majority of the content they share on Facebook is video, including new show trailers, highlights from current programming, and throwback or topical clips (i.e. scenes from Elf around the holidays, etc). To optimize your video content for Facebook just like Netflix:
Ensure that your videos are created with silent playback in mind. Digiday found that

85 percent of Facebook videos

are watched without sound, so check out our guide

Why Your Facebook Videos Need to be Optimized for Silence

to find out exactly how you can do this.

Share sneak peeks and teasers for upcoming product launches. Netflix shares clips and trailers of soon-to-be-released shows and movies, but you can easily apply this method to sharing short videos giving your Facebook audience access to your future product launches.

Build your brand voice through the videos you share. Video naturally conveys more emotion than text or images alone, so ensure you use video to not only align to, but enhance, your established brand voice.
Like Netflix, you can use Facebook video to support your social media strategy— and contribute to your overall marketing objectives.
Top Takeaway: Provide special incentives and content for your Facebook audience
While you could just share the same content to all of your social channels, you will provide your audience with a much more dynamic experience if you can offer customized content for each platform. I'm not saying that you need to create hugely different campaigns for each social network, but provide slightly tweaked content that makes sense for each platform. The Honest Company works with this principle by offering the following through their Facebook page:
Discounts and Facebook fan-only coupon codes

Exclusive contests for Facebook fans

Behind the scenes content

Expert advice

Product sneak peeks
You need to give your Facebook audience a good reason to follow you, and the above incentives are a great start. By knowing your customers and what drives them, you'll be able to offer incentives that will be of interest and value to them.
One of the best ways to learn is to take note of what leaders in your field are doing right. Follow these six brands to continue seeing prime examples of how organizations can use Facebook to increase customer engagement and find business success.
Take your brand's Facebook presence to the next level—use Hootsuite to publish video, schedule posts, and engage with your followers. Try it free today.