Converse and compose on the go with HootSuite for Android and iPhone – in Full or Lite versions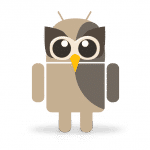 Despite worldwide adoration, the HootSuite iPhone App seemed a bit lonely. So the thoughtful developers went back to the factory to build more robots including HootSuite for Android. In fact, they had so much fun, they made Lite (free) robots too.
With 4 versions to choose from, HootSuite is now a big, happy, mobile robot family.
Android + iPhone = HootSuite Mobile Love

Now Google Android device users can enjoy the fun Apple iPhone users rave about, including:
Managing multiple identities and accounts
Creating custom views for tags and searches
Understanding reasons for trending topics
Scheduling messages for the future
Adding followers to lists and accounts
Sharing photos and shortening URLs
Already using HootSuite on the web? Tight integration means a single import gets you rolling so you are synced up on-the-go, and at your desk, with help from a powerful wizard.
Cheap or Free – your choice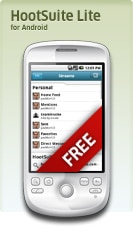 Scan the QR Code with your Android powered handset to find HootSuite in the Android Market:
Etc.
HootSuite™ is a trademark of HootSuite Media, Inc.
Android™ is a trademark of Google Inc. Use of this trademark is subject to Google Permissions.
iPhone® and iPod touch® are trademarks of Apple Inc., registered in the U.S. and other countries.