$165 Million in New Funding for HootSuite ~ News Roundup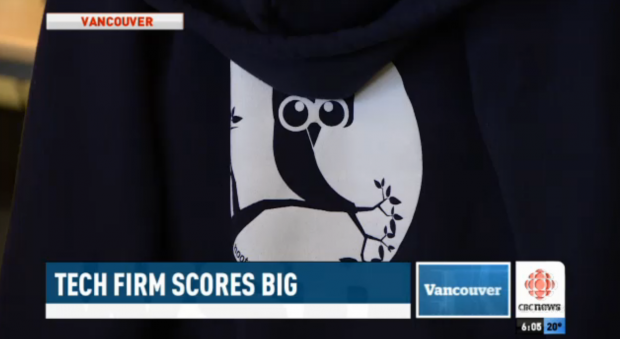 If you missed it, we recently made an exciting announcement on securing $165 million US for our Series B Financing round from Insight Venture Partners, Accel Partners, and OMERS Ventures.
"The investment signifies a big vote of confidence in the business of making social-marketing software by a couple of investors who ought to know. Leading the round is Insight Venture Partners, an investor in Twitter and Tumblr, and participating is Accel Partners, an early investor in Facebook." – AdAge
This round of funding made history as one of the largest rounds of global venture capital funding, and the largest deal ever in Canadian venture capital history for a software company.
From the employees at HootSuite offices all over the globe, we would like to extend a big, heartfelt thank you to all our users – Free, Pro, and Enterprise alike – for supporting our team over the past four years. Without you, our milestones thus far could not have been reached.
We are also particularly grateful for the media outlets that continue to share our story and have journeyed with us from the very beginning. Here are some of the articles and posts from media that picked up on our big news:
"The quick growth of HootSuite shows how important social media has become to large companies in a variety of different parts of the business. Founded in 2009, the Vancouver, Canada-based HootSuite now has more than 7 million users and customers including PepsiCo, Virgin, Orange, Sony Music and HBO." – Forbes
"Indeed, at a time when smaller startups full of talent and good ideas may be finding it hard to raise their next round of funding, HootSuite is shoring up as a big player in its own right. "As demonstrated by their remarkable growth and widespread adoption, HootSuite clearly leads the market in the development and delivery of a social relationship platform," Jeff Lieberman, MD of Insight Venture Partners, noted in a statement. "Insight's investment will help HootSuite capitalize on the global demand for their solutions, and accelerate the company's pace of product innovation." – TechCrunch

CBC — Vancouver's Hootsuite secures $165M in U.S. funding
"HootSuite, the Vancouver-based creator of the social media management system of the same name, announced on Thursday it had secured $165 million in Series B funding, putting its valuation likely on the $1 billion-plus range." – Mashable
"Holmes is taking on the world, at least for now. The private company, which is likely worth close to $1 billion (Holmes says revenue has tripled over the last year), just raised a massive $165 million in Series B funding—that's the most venture capital money ever raised for a software company in Canada." – Canadian Business
Enjoy reading different takes on this news? Practicing speed reading? Check out our social bookmark stream for the full curation of the news on our announcement.