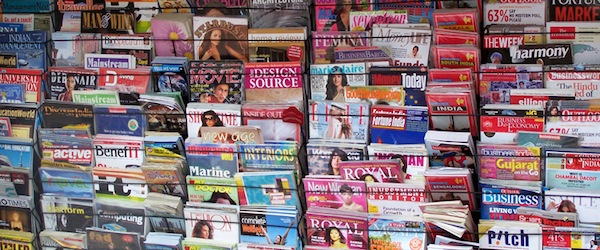 3 Social Media Lessons from the Print and Publishing Industry
This post covers three social media lessons inspired by examples from the print and publishing industry. You can find more examples and expert guidance in our new free resource, Adapting Content to Social: 5 Strategies for Print and Publishing Organizations.
While the print and publishing industry has always excelled at creating great content, it now faces the challenge of distributing this content to new audiences online and retaining readership as media consumption becomes increasingly fragmented.
Despite some negative speculation about the future of the industry, many print and publishing organizations have already found innovative new ways of adapting their brand and content to the digital and social world.
Here's what we can learn from some of these forward-thinking print and publishing organizations about staying true to your brand, creating actively engaged social communities, and empowering your team from within.
1 . Find What Works For You
Doing what's best doesn't always mean doing what's popular. Sacrificing brand integrity for easy clicks and empty engagement can ultimately be more detrimental for a print and publishing organization than not having a presence online at all.
Sometimes it's more important to stick to your guns and find your own way. This is the approach that The Economist takes, a publication with a print and digital circulation of 1.5 million.
While experimenting with what the digital world can offer—for example, easier expansion into other languages and regions, as well as video content—The Economist is doing it without wavering on the brand promise they've made to their readers for over 170 years. No matter the medium, their mission is to inform their readers of what's going on and why it matters.
In 2014, The Economist launched Espresso, a daily news briefing delivered to smartphones via a dedicated app or email. While this is a digital-only publication, it still adheres to one of the core beliefs The Economist holds, one that contradicts something that is seemingly integral to the idea of digital content: it doesn't contain any links.
"The reason that we don't do links, again, if you want to get links you can get them from other people," The Economist's deputy editor Tom Standage told Nieman Lab.

"You can go on Twitter and get as many as you like. But the idea was everything that you need to know is distilled into this thing that you can get to the end of, and you can get to the end of it without worrying that you should've clicked on those links in case there was something interesting. So we've clicked on the links already and we've decided what's interesting, and we've put it in Espresso."
What we can learn from this:
The Economist has determined what works for them and why, and they've stayed true to that vision. Determine an approach to social media that makes the most sense for both your brand and your audience, and then develop a strategy around it that can produce measurable results.
Consider:
The frequency of your posts on social media: You don't have to tweet all day, every day, if it goes against the brand persona you're trying to establish. Then again, sending the same Tweet out 44 times could end up being a surprisingly effective tactic in your social media strategy. Your content schedule should complement your brand, help achieve your business goals, and provide value without overwhelming your audience.

Your social media editorial policy: Consider the role that social media plays in your overall marketing strategy and establish guidelines for posting content that reflect those goals. It may not be necessary to post every update about your business on social media, or promote every sale, if it runs the risk of becoming too repetitive or sales-centric. Your social media presence may be better suited for showcasing your larger projects or customer success stories.
2 . The Power of Community
Getting customers to come back for more is a universally important business goal, but brand loyalty is especially integral to the success of print and publishing organizations looking to retain readership.
Harlequin, one of the most well-known brand names in romance and women's fiction, builds brand loyalty by organizing events and experiences on social media for their readers that cultivate a sense of community.
Whether it's a writing event with Harlequin editors, a Twitter party in which authors answer questions from fans, or hosting an event on the literary social network Goodreads that connect readers with authors from a specific genre, Harlequin is creating a community in which their readers feel valued and engaged.
"Harlequin has a legacy of having direct and meaningful relationships with our readers," says Larissa Walker, manager of social media at Harlequin. "We continue this tradition through social media, where we foster brand loyalty, ambassadorship, and lifelong relationships through two-way conversations between Harlequin, our readers, influencers, and authors."
Recognizing that their audience has interests outside of reading and books, Harlequin also builds their online communities by running contests and promotions around hobbies such as knitting. Harlequin is able to leverage user-generated content for these promotions, while further building a sense of community.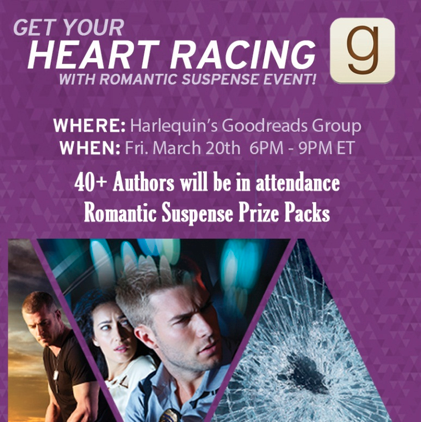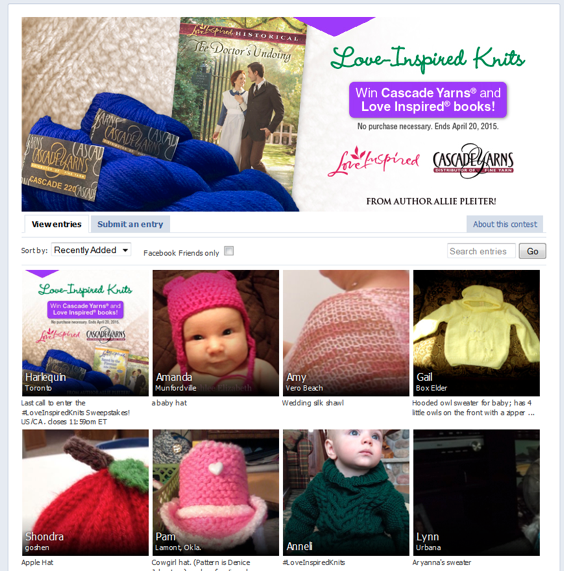 What we can learn from this:
Think about social media as more than just a digital distribution tool for your content. Creating an actively engaged community around your brand can help establish trust and loyalty among your audience.
Consider:
Creating an element of exclusivity: Provide offers and experiences that are exclusive to your social communities. This creates a sense of importance and belonging for your current followers and increases the perceived value of joining your social community for those who haven't already.

Unite your followers around a common interest: Think beyond your specific product or publication and act as the social hub for your followers. Connect them with other like minded people and showcase use-generated content to expand the reach and strength of your community.
3. Get Everyone on Board
From journalists and authors to marketing and sales teams, print and publishing organizations often have complex internal structures with varying digital skillsets.
For Local World, the UK's largest regional media network with 100 titles and 80 websites, consolidating their social media accounts required striking a balance between control and autonomy for their different regional publications, and establishing a set of organization-wide best practices.
"Social training for journalists is fundamental to our social strategy. It has allowed our journalists to do what they do best—write amazing content for our sites—while also producing sharable content for online and engaging with our readers in a positive way," says Scott Hornsby, head of social media at Local World. "Having our social media efforts centralized allows us to update our teams on what tweaks need to be made to ensure we're optimising every piece of content in an ever-changing social environment."
What we can learn from this:
Consolidating and centralizing your social media accounts on one social media relationship platform can help centralize activities, create workflow efficiencies, and maintain brand standards.
Empower through education: Encourage employees to be active on social media in a positive way by providing them with the tools and education they need to do it. To close the gap between digital skillsets and social media knowledge, consider implementing organization-wide social media training through Hootsuite Custom Education.


Establish best practices: Providing clear examples of what to do and what not to do will give your team an easy reference point for navigating social media in the future. Pulling examples internally can improve collaboration between teams, and external examples will help spark creativity and inspiration.
You'll find more ideas for how print and publishing organizations can differentiate their content and adapt it to the world of social media in our new free resource, Adapting Content to Social: 5 Strategies for Print and Publishing Organizations.
In this guide, you'll learn how to:
Harvest insight from your social communities that can help craft future content
Use community insight to provide added value for advertisers
Repurpose content from your archives to extend the life of your owned media
Optimize your content for sharing on social networks