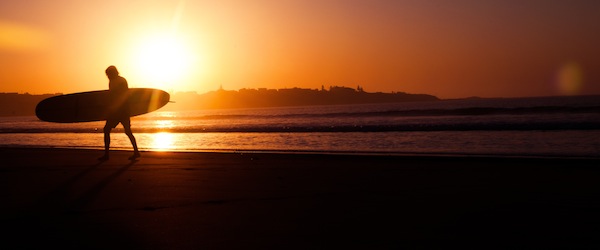 5 New Tactics for Your 2016 Tourism Marketing Strategy
Thinking about your 2016 marketing plan? Here are five new tactics to help tourism marketers attract more visitors from social media.
Wherever travelers go in 2016, they'll be using social media to discover the best spots, plan their itinerary, and share their memories with friends.
The challenging (but also rewarding) part about social media is that it doesn't sit neatly in one place of your visitor's journey. Instagram might be where visitors first get inspired to learn more about your venue or destination. But it's also where they learn about a local hike or decide to visit your wine region while visiting.
In this article, I'll share five tactics that will help you build a successful tourism marketing strategy in 2016. These are based on interviews with destination marketing experts and strategies we see working in the travel industry.
#1 – Find visitors before they arrive
"Visitors are not visitors anymore. They don't arrive one day and disappear two weeks later," advises Mark Rybchuk, a Corporate Account Executive at Hootsuite. He recommends that destination marketing organizations build relationships with visitors long before they arrive.
"You could create a mini-campaign that helps travelers navigate common questions such as 'where to say, the best local spots, and how to use your train systems.' Be that helping hand, guiding them to different regions."
Surprise and delight at your airports
When a visitor arrives at an airport, they'll often take an Instagram photo or post a Twitter update. This is another good opportunity for tourism marketers to connect with visitors.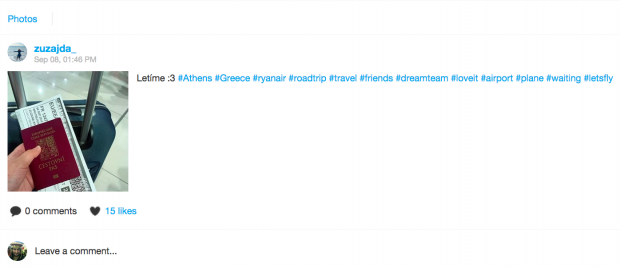 That way, you can direct them towards your different local visitor centers. For example, you could ask—what are you most excited to do on your vacation? If they mention that they love wildlife and hikes, you could tell them about your remote villages and give them the Twitter handle to a local visitor center.

How to do this
With Hootsuite, it's simple to monitor a specific location for Tweets. Create a search stream for each of your airports. Then adjust the geographical filter, restricting to 25 kilometers around the airport. Your teams will now see new Tweets and social updates from new arrivals.
If the volume is too much to handle, filter further by keywords such as "vacation" "what to do in YOUR CITY OR REGION" or "first time in YOUR CITY OR REGION."
Watch step-by-step video training here
#2 – Support your local visitor centers with a dashboard
Let's say one of your cities struggles to attract visitors. While their city isn't well-known, they are famous for sport fishing and hiking trails.
With Hootsuite, you can use assignments to connect visitors with local experts.
Your central team monitors visitors posting on Twitter in the airport. If visitors post fishing or hiking-related questions, you can assign a local expert to answer. For example, "@gonefishingdad, our lake has Dolly Varden and Rainbow Trout. Head up to our visitor center and I'll point you to the best local spots."
Extend this strategy to other regions as well. Each visitor center can have a local social media dashboard, showing them the new questions, Tweets, and tasks assigned to them. For example, wine questions can be routed to the right regional visitor center. Questions about fine dining and live music can be routed to your major cities.
We recommend creating local social media dashboards for each visitor center. That way, different visitor centers can see new questions and Tweets assigned to them.
Not sure how this would look? Request a demo and we'll show you how Hootsuite Enterprise can be used to create local dashboards for each visitor center.
#3 – Train and plan for negative travelers
"Many destination organizations are unsure of the best way to deal with negative visitors," says Mark Rybchuk. "They don't want to pour gas on the fire and cause a bigger controversy—so the default strategy is to only respond when necessary."
We recommend that in 2016 you develop more training and formalize a plan for how to deal with negative visitors. Responding early can mute negative experiences, minimizing their impact. Often, angry visitors can be turned into brand advocates with early attention.
A few questions to help you think about new training and processes to develop in 2016.
What types of negative comments do you ignore?
What types of comments need to be escalated and responded to?
How do frontline staff pass these comments higher up your social chain of command?
What processes do you have in place for real-time social media crisis monitoring? For example, if a bad story breaks on Reddit, what's the process for drafting a response?
Do you conduct regular simulated crisis management training? This can help your social media teams refine workflows and better understand approvals.
Does your social media policy include guidance on dealing with negative comments?
How to deal with haters
Jay Baer and Vision Critical recently held a webinar called Hug Your Haters. It offers practical advice for brands dealing with negative experiences.
#4 – Use social data to better understand out-of-market visitors
"One thing that's working well for our customers is using deep social media listening to better understand what out-of-market visitors think of their destination overall," says Chris Mercer, a Corporate Account Executive at Hootsuite who advises destination marketing organizations.
For example, let's say you are planning an advertising campaign to attract U.K visitors. Your destination offers skiing, a wine region, and a coastal wildlife. What attractions interest U.K visitors the most?
Solutions such as Hootsuite's Analytics make it easy to see what attractions out-of-market visitors best associate with your destination. You can gather insights from millions of social media data sources including YouTube comments, blogs, Twitter, and online discussions.
"You can then use that information to develop more effective advertising campaigns," says Chris. "This will show you which attractions to film in your TV commercial and what images to select in your print advertising."
Tutorial: how to find out-of-market conversations
Watch this short video and develop your social media listening skills. This will help you analyze how visitors discover your destination and what different segments care about.
#5 – Double down on Instagram
Everyone knows that Instagram produces high engagement, especially for travel brands. In your 2016 tourism marketing strategy, we recommend investing more in the mechanics of gaining more followers. These three resources will help.
How to grow from 0 to 110,000 followers. This solo travel photographer went from 0 to 110,000 Instagram followers. We asked him: what are some real ways to grow your followers? He delivered amazing insights and also told me why my Instagram photos were horrible. Read his expert advice here.
High impact tactics from digital leaders. One of our most popular webinars this year featured Travel Alberta, a destination marketing organization that has achieved incredible growth and results on Instagram. It also featured Jesse Ellis from Bodybuilders.com, which receives over 1.1 million unique visitors every day and has 700,000 Instagram followers. You'll gain practical advice from real professionals. Watch the webinar on-demand here.
Instagram Master Tactics. This guide explains why successful Instagram strategies follow one of three tried-and-tested strategies. It includes examples from top brands and helpful tools to extend the impact of Instagram. Read the free guide. 
Hootsuite now integrates with Instagram, making it easy to schedule Instagram content and manage all of your accounts from the Hootsuite dashboard. Get started with Hootsuite and Instagram here.
See you at Social Media Tourism Symposium (#SoMeT15US)
By the way, Hootsuite will be attending at the Social Media Tourism Symposium (#SoMeT15US) on October 14 and 15 at Harrah's Theater in New Orleans. SoMeT is the premiere global conference for destination marketers who want to learn from world-class leaders and innovate within their industry.
Hootsuite will be delivering a mainstage presentation titled, Social Innovation: Strategic Considerations for Destination Marketers, along with the following workshops:
Beyond Like, Fans and Followers: The New Social Measurement
Content (Management) is King: Strategies for Secure & Efficient Social
Next steps
If you'd like a tour of how Hootsuite Enterprise can help your organization in 2016, you can request a demo with our tourism marketing experts. You'll see how similar brands and organizations use Hootsuite Enterprise and get advice for reaching your goals on social.