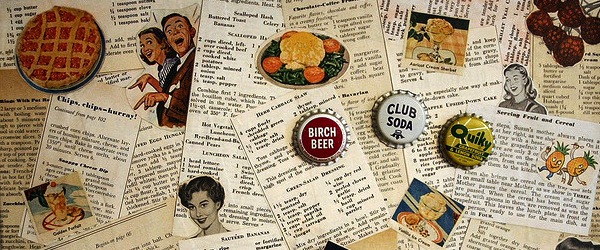 5 Time-Saving IFTTT Recipes For Content Marketers
If there's one thing we can agree on, it's that content marketing takes time. You have to research keywords, brainstorm topics, write and optimize articles, promote with social media and email, and review results.
Lack of time combined with confusion and fear leads to minimal effort and lackluster results. This is exactly why many small businesses don't use content marketing in their marketing strategies. Everyone is simply too busy, and I get that. What you need to realize is that content marketing works, really well actually.
Lucky for all small businesses with zero time, there's this brilliant thing called marketing automation.
What is marketing automation?
Marketing automation refers to software platforms and technologies designed for organizations to more effectively market on multiple channels online (such as email, social media, websites, etc.) by automating repetitive tasks.
Today we're going to take a look at one of the hottest new marketing automation tools out there today. It's called IFTTT (IF This Then That).
With over 130 online channels to automate, you can easily set up IFTTT "recipes" (formulas) to automate the content marketing process, saving you time and generating more results for your business. Here are some examples:
1. Create link notes in Evernote from Feedly articles saved for later
One of the most difficult aspects of content marketing is coming up with blog topics to write about. This recipe helps alleviate this issue.
Feedly is a news aggregator that allows you to keep up with all the most important/relevant industry blogs. Evernote is a robust note-taking application. Use this recipe to review Feedly articles, curate content, generate topic ideas for your own blog, then save them to your Evernote account to review later.
This will allow you to easily fill your editorial calendar with some relevant topics your audience will enjoy.
2. Add Siri notes to Evernote
For all your iPhone users out there, you never know when inspiration for a new blog post topic will hit you. Don't risk losing that lightbulb moment!
With this recipe, no matter where you are you can quickly tell Siri your idea it and it'll be added to your Evernote account immediately so you can go back and review it later.
3. Text me when one of my orders is updated on Fiverr
If you don't have the time to write a blog post every week, consider looking into Fiverr. You can find some professional writers who will write educational, SEO articles for you blog for $5.
This particular IFTTT recipe keeps you updated via SMS (text message) as your orders are updated through Fiverr, allowing you to expedite the process and get your articles published quickly. 
4. RSS to Twitter
Use this recipe to quickly tweet out new blog posts from any RSS feed of your choice. It can be your own, or any of your co-marketing partners.
With this recipe you won't have to spend any time tweeting out brand new blog posts once they go live and your audience will be able to quickly digest your latest information.
Here are a few more social media post automation recipes to consider using if you have a Blogger blog:
5. Tweet new articles with a specific tag in Feedly
This is a great recipe if you know you want to tweet some useful, and more importantly, relevant information you read through Feedly with your audience.
You can set up specific tags in Feedly that are relevant to your business and audience, that way you know that your tweets are hitting the right eyes.
Bonus: Send yourself a motivational message
Ok, this one is more for your psyche than anything. Sometimes you need a little encouragement to get your content marketing done. This recipe allows you schedule and send yourself motivational texts.
Keep at it! The more content marketing you do, the more results you'll achieve!
Use these recipes to automate your content marketing and get more work done with less effort. Work smarter on your content marketing, not harder!

Do you have any other ideas on how to use IFTTT with your content marketing? Let's hear them below!