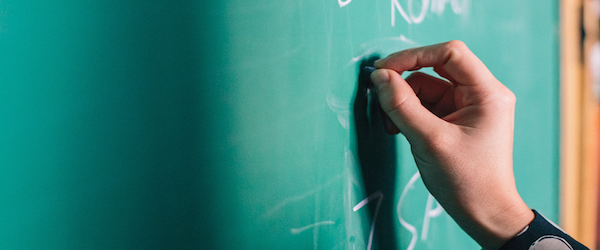 7 Must-Know Lessons from Top Conversion Experts
When you hear the phrase "conversion rate optimization," do you feel like you're trying to understand another language? Do you feel like there should be a Rosetta Stone: Marketing Edition? While marketing jargon has its value for those who live and breathe business, many of us are just trying to get the word out about our product or service in the best way possible.
Last week's Call to Action Conference, presented by Unbounce, offered the opportunity for both novices and experts alike to converge on the best online marketing techniques. To help navigate the content-packed conference, we've narrowed down some of the top aha moments (there were many!) and how these can be put to use by the everyday marketing professional.
Before we do that though, let's save you a search and define a few things:
Conversion → "when a visitor to your website takes an action you want them to take." Basically, you want someone visiting your website to do something, whether it be buy your product or sign up for a webinar, and there are methods of doing this.
Conversion Rate Optimization → according to 'The Beginners Guide to CRO,' this refers to "the method of using analytics, measurement, and user feedback to improve the performance of your website. In other words, finding out why people aren't doing what you want them to do on your site, and fixing it. CRO usually includes your rate of acquiring new customers, registrations, downloads, sales, etc.
With those out of the way, let's take a look at some of the knowledge and advice provided by the experts and educators in the field—no translator necessary.
Don't do anything on your website you wouldn't do on a first date
AGConsult co-founder Karl Gilis' talk was full of useful information, but the one that stuck for getting the best out of your professional website's landing page (and personal life) purposes was "be on time." A seemingly simple piece of advice, he explained that when websites load just one second slower there is a 7 percent decrease in conversion rates. For example, Firefox increased download speed by 2.2 seconds and saw 15.5 percent more downloads. In order to take advantage of this principle, Karl offers tips for making or editing your best website including:
Good hosting

Reducing image size

Caching

Compression

No fluffy stuff → Only include things that matter!
To emphasize his last point, Karl provided one of the favourite (and highly tweetable) quotes from the conference:
"Less is more. Too much white space never killed anyone." Keep it simple!
Distraction is your enemy
Oli Gardner's focus on attention-driven design was especially valuable, as he explained how something as simple as the number of links on a page can significantly influence success rates. A survey from Unbounce shows that pages with just one link had a 13.80 percent average conversion rate, compared to 5.86 percent on a page with ten links. Gardner summed this up with the staggering reality that 7,923 of the companies who participated in the survey could increase their conversion rates by over 50 percent simply by removing three links from their landing pages.
Related to this idea of distraction, his biggest piece of advice was to protect your call to action. He explained that if your call to action is, for example, a button asking people to submit their email address in order to receive a free ebook, leave a lot of space around this because:
"Anything placed in close proximity to your CTA can be a threat to your conversion rates–and must be tested."
Game-changing tools of the trade
Creator and conversion copywriter of Copyhackers, Joanna Wiebe began her talk by declaring "You're just being lazy." To elaborate, she outlined the three main ways your web copy is being lazy as:
You fill in words, rather than having copy lead design

You default to easy wins, like incentives and discounts, to get numbers up

You say what your competitors say
While these forms of laziness are not going to help your bottom line, Joanna brought up three tools that allow you to remain lazy, but achieve optimal results:
Google Quality Score → Helps with message matching

Hemingway App → Helps with message clarity and strength

Portent Content Idea Generator → Helps with idea and title creation
Testing + failing = good business culture
Joanna Lord emphasized that failure is a solid method of gaining valuable insight and ensures that her teams celebrate learnings that arise from not-so-optimal situations.
Sharing that 61 percent of companies carry out fewer than five tests of their content and website stats per month, the idea is that when experimentation and testing takes place, a business' culture improves. As explained by Shutterstock's Wyatt Jenkins, "In experimentation cultures, more ideas see daylight instead of being killed off on whiteboards. You stop speaking the the abstract and switch to speaking in next steps."
To sum up her main point, Joanna explained:
"Reframe: This is an infrastructure investment.
What do we mean by testing? There are a lot of different types that all take place on our landing pages/websites/events/ as well as in hiring and in the office. Testing is, or should be, everywhere in a company. When everyone is completely empowered to test, that's when you get real success."
You're selling a feeling, not a product
Founder and CEO of Conversioner Talia Wolf asks that marketers focus on the consumer's emotions rather than behaviours when thinking of conversion. Highlighting the understanding that marketing isn't a battle of products, but rather a battle of perceptions, Talia's work has shown that the three emotional triggers to target are:
Confidence

Superiority

Inspiration
Companies can talk about their physical product or service until they're blue in the face, but if they aren't showing how the product can actually make the consumer feel or how it can improve their life, they are ignoring a crucial opportunity for conversion. With this, Talia pointed out that conversion optimization is not about testing one single thing, but learning about your customers and translating this information and knowledge into better business practices.
Your video marketing goals might be wrong
Video strategist and marketing consultant Phil Nottingham aims to help companies use video to help their businesses see greater success. However, he suggests that most companies optimize for the wrong thing. Aiming for a high number of views rather than having meaningful and quality viewers is a problem. Nottingham explains that companies should not aim solely for greater impressions or views, but rather for click-through rates and view-through conversions
Using the idea of MVC (Minimal Viable Conversion), Phil explains you need to know what the "next minimum action that someone could take after consuming the piece of content that would be valuable to your overall conversion funnel." What do you want the viewer to do after watching your video? Emphasizing that the best videos are always goal-driven, Phil offers the following framework for a video brief:
"The purpose of this video is to ACTION [excite/amuse/inform] the audience into completing the MVC."
We are all the user
Marketers have a tendency to divide themselves from those that they (we?) are selling to, or their customers, in an us vs. them way. Nathalie Nahai, CEO of The Web Psychologist, reminded the audience that we are all the consumers and users. When understanding bad marketing practices, we need to start with ourselves and what we wouldn't feel right about, as well as what works for us.
To explain this, she brought up the idea of good vs. bad nudges. With a nudge being explained as "an aspect of choice that alters people's behaviour in a predictable way," a bad nudge is one equated with a "dark pattern," or a part of a website that tricks users into doing something. Here, Nathalie used an example we can all relate to: email unsubscribe pages. These are so often intentionally designed to make the user bounce because they can't understand how to unsubscribe.
While a bad nudge may be tempting and easy for those short term gains, Nahai explains that they undermine trust and create negative brand associations. The website DarkPatterns.org documents submissions of brands and websites using such bad nudges, and with lack of trust being the biggest roadblock to ecommerce success, this is one site you don't want to find your company's name on. Your ultimate success rates will be higher if you follow best practices that you yourself wouldn't be offended by!
Many thanks to our friends at Unbounce for the great two days! For more information and resources from this year's conference click here.