Best Social Media Tool ~ HootSuite Wins #MashableAward

The new year has just barely hatched and we already have big award news to announce: HootSuite is the winner for Best Social Media Management Tool at the Mashable Awards.
HootSuite CEO Ryan Holmes was on hand Thursday night at the Cirque du Soleil Zumanity theater at the New York New York Hotel to receive the award. Shortly after receiving the award on stage, he tweeted:
Honored to pick up a #mashableawards tonight for HootSuite.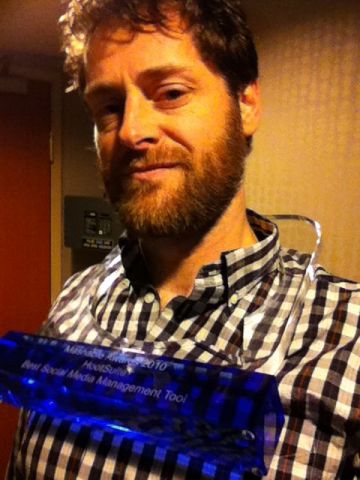 Immediately after the announcement, hundreds of HootSuite fans chimed in with congratulations – special thanks to each of you for your kind words.
This award is especially meaningful to us for two key reasons:
First, Mashable is among the most highly-regarded social/web/tech news sources anywhere plus enjoy over 30 million views each month – of which we are several. Their clout in the industry is well-earned and we're always pleased when they pick-up HootSuite news and share our story, and their opinions.
Secondly, the Mashable Awards (formerly Open Web) are based on community votes, which means we have our many Hoot-fans to thank for nominating and voting for us. We are truly grateful that you enjoy hooting with us. We'll keep listening, adding new tools and continuing on this path for 2011 and beyond!
Check out some recent HootSuite mentions on the Mashable blog over the past year:
HootSuite has just joined the ranks of websites like Flickr, Vimeo and Pandora: It's unveiled a freemium business model that's tiered and tailored for all kinds of users.
HootSuite Gives Groups More Twitter and Facebook Tools
For teams who use Facebook and Twitter for business or organizations purposes, HootSuite has rolled out a slew of new features for assigning and sharing tasks.
HootSuite Adds Support for Facebook, Linkedin, and Twitter Lists
One of our favorite tools for the powerhouse Twitter user —HootSuite — just got even better. In a massive update, the free web service has added support for Facebook, LinkedIn, and Twitter Lists.
Thanks for your Thoughts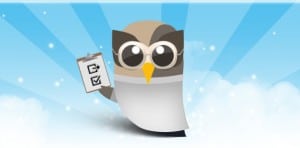 We want to offer thanks again to all the enthusiastic owls that voted for this Mashable Award as well as for your support for the recent accolade from Canadian New Media Awards.
If you are keen to keep helping us keep spreading the love, take some time to share reviews and votes around the social web. And thanks again to @mashable.