Catch Up With HootSuite's VP Community @DaveoHoots ~ News Roundup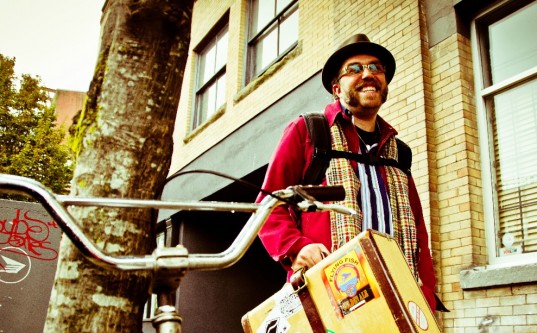 Whether he's sharing anecdotes via podcasts, blog posts, tweets or on the road – HootSuite VP Community, Dave Olson, takes pleasure in spreading the HootSuite story.
In this news roundup, check out some recent interviews and an article written by HootSuite's resident Community Wrangler.
Pirates With Keyboards ~ HootSuite in Vancouver Is Awesome
Curious about life at HootSuite HQ? Dave recently authored an article for a special print edition of Vancouver blog, Vancouver Is Awesome. As HootSuite's first non-technical employee, Dave has a unique perspective of the company.
Focused on HootSuite's developers, get a peek into how the team collaborates, embraces agile software development and serves as guardians to HootSuite's internal culture.
Read the full article below:
What's in the suitcase?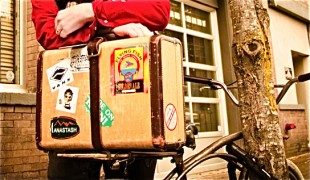 As a man who has spent an extensive amount of time on the road, Dave has a wealth of traveling wisdom. So much in fact that Canadian travel blog, Toque and Canoe, recently interviewed him for their blog series about packing.
Find out what Dave's travel essentials are, his most memorable travel souvenir and what he considers a packing "rookie move."
Read the whole article here: In the Suitcase with Dave Olson – Toque and Canoe [clear]
Social Media for Music Marketing
For those in the music industry, Dave recently appeared on the Renman Live show. Hosted by Incubus manager, Steve Rennie, Dave shares some social media wisdom and how it can help artists/brands/managers, both new and established, connect with fans and drive traffic to their music.

Dave and Dotto
Dave was a guest on Canadian technology host, Steve Dotto's podcast – Dotto Tech. The two chatted about international growth, the app directory, community building and new apps. Read about it on Steve's blog.
Listen by clicking below. Dave's interview begins at approximately 19:20.
Check out additional episodes for free on the iTunes store.
More Stories
If you want to get a hold of Dave, send him a tweet on Twitter  – @daveohoots. Want to see more HootSuite Community content? Follow @HootClub on Twitter and join HootClub on Facebook to learn about new programs, adventures and activities.