Clicks, Klout and CRM: Your perspective on Barn Owl – News Roundup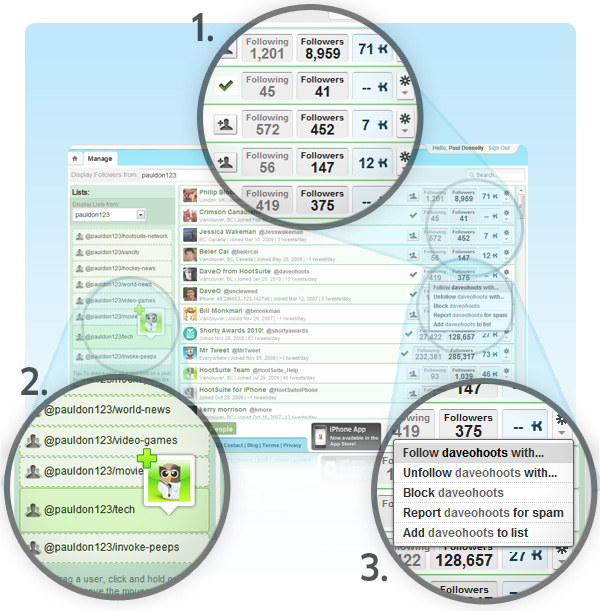 After weeks of diligent preparation, it's  a treat to pause and explore the reaction to the new version before hunkering down to prepare for the next release.
It's truly a treat hearing how excited many of you are about the HootSuite Barn-Owl release so, if it's OK with you, we'll share some of your posts:
Are We Perfect Yet?

HootSuite Announces New Features, Including Klout Integration. Is This (Almost) The Perfect Twitter Client? by Shea Bennett from Twittercism
Earlier today HootSuite was down momentarily while they added some new features to the platform. This included a welcome People tab, which allows you to quickly manage your new followers, as well as those you have recently followed yourself.
Interestingly, it comes with integrated support from Klout, which while not a flawless system is probably the closest thing we have right now to a reliable measure of an individual's online influence and social status.
Great to hear that you are enjoying our new features and thanks for pointing out the value of the Klout integration!
Sharing Secrets to Success

4 More Reasons to Start Using HootSuite by Travis Campbell at MarketingProfessor
I am often asked, "How do you sync all your social profiles?" or "Are there tools available to help people manage multiple social profiles?" I have used multiple services over the past couple years, but my favorite has been HootSuite, and now it just got better.
Travis, we love hearing that you are saving time using HootSuite. Thanks for highlighting the new features and sharing your pro skillz with others.
Efficiency and Progress

The Twitter @ConversationAge Effect from Valeria Maltoni at ConversationAgent puts forth a must-read article about using HootSuite to build efficiencies into your outreach strategy
The point of an automation tool is not for it to do your work, of course. It's to make doing your work simpler, so you can attend to the things that really matter, like integrating the use of tool with your overall business strategy.
You still get to figure out who you want to reach, how you're going to listen and track, and what you will answer. Remember that it's not about more data. Often it's about what you do with the data you collect.
This is a comprehensive look at HootSuite on how Barn Owl can help marketers and support groups with many pro tips and concepts to consider about the value of links and clicks. We hope it can help you too!
Features Roundup

Web Strategy Workshop offered a breakdown of HootSuite's Latest Release features:
Updates include…
1. Know and Grow your Audience
2. Custom URL Parameters for deeper integration with Google Analytics & Omniture
3. Save updates as drafts
4. Convert your groups to lists
5. And More!!!
Check out their press release
Thanks for that spotlight on the new tools in the HootSuite kit.
Recap Redux
funny by accident. also spread the news in new hootsuite version comes out today.
We love that copywriting ;-)
There are more reviews and recamps rolling in so stay aware and check back when you aren't watching the Winter Olympics AKA the Social Media Games – and thanks again for your opinions and perspectives.