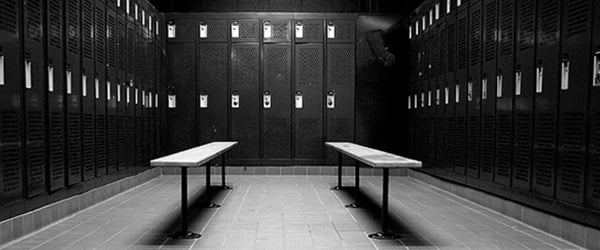 Coach Jaime's #SocialGameDay Halftime Tips
Hootsuite salutes the people behind the major campaigns, big events and championship games—the Social MVPs who create golden social media moments for their brands' followers and fans.
We know the painstaking preparation that goes into running a social media campaign. With that in mind, we created the #SocialGameDay series as a tribute to the community managers, social media specialists and digital strategists crushing it from kickoff to the final whistle.
We're releasing a series of interviews with social media teams along with tactical best practices to help you and your team succeed before, during and after your #SocialGameDay. Check out more stories here. 
Early days. Late nights. Desks littered with coffee cups and takeout containers. Your team has been giving 110%. With the initial excitement of the campaign launch wearing off, it can be a challenge to keep the team's spirits running high once you transition to the more routine tasks. But the mid-point of the campaign is often where the game is won or lost. At this important strategic moment for your team, it's crucial to keep track of all the KPIs to determine whether a different play call is necessary.
To keep the energy strong for the remainder of your campaign, here are five ways to help your social media team come out of the locker room ready to crush the second half:
Stay on the ball with my 5 mid-campaign tips
Amplify
Have you exhausted all your resources to get the word out about your campaign? Most people fail to realize that their biggest cheer section, the people who are most likely to amplify their social messaging, is staring them right in the face: their employees. Your team's 12th man probably shares the lunchroom with you. Help your colleagues help you by encouraging staff to share the campaign across their personal networks on social media. You can provide sample messaging with the appropriate keywords and hashtags to achieve the desired social reach.
Whenever we launch a major brand campaign, we send a brief email to the entire company, encouraging our colleagues to share the announcement. It's a good idea to include a general description of the campaign and its goals, in order to keep everyone in the loop, along with sample messages to ensure social posts stay on-brand and consistent with posts from the official channels.
Images
You gotta look good to play good… so they say! Make sure you are putting your best visual foot forward mid-campaign. See which images are performing best, and keep sharing the ones with the top views and engagement. For the under-performers, you may have to sit them on the bench in the second half of the game! Change up some images and get those fresh legs out there for the second half.
We test out different kinds of media—video screenshots, embedded video files, GIFs, or photos—to see which ones receive the most engagement from our audience. We then check which Tweets received the most retweets, favorites, and link clicks, to determine what kind of visual media to use later on in the campaign.
For example, we started discussing the #SocialGameDay campaign with custom-made branded Twitter cards. However, this wasn't as engaging to our followers as we'd hoped—so instead, we illustrated Tweets with stills from the campaign video. The improvement was drastic.
A checklist to walk you through the essential steps to prepare for your own #SocialGameDay: http://t.co/PtdHqbKGRR pic.twitter.com/KAAYBkoyim

— Hootsuite (@hootsuite) March 18, 2015
Lights, camera, action – tweet! The real heroes behind successful media events: http://t.co/aa1lkD9PPU #SocialGameDay pic.twitter.com/dWMP7QYbRS

— Hootsuite (@hootsuite) March 22, 2015
Copy
Take a good hard look at the copy you're using for your blog posts, emails, and social messaging. Are you using the right tone? The right action verbs? If not, now is the time to dig deep for the home stretch, and make sure you are using the right language to connect with your audience. But don't rush into your hurry-up offence too quickly—you still have some time to experiment and test for what is working.
When users are telling you that your product is a "piece of sh#t" you should do something: http://t.co/zSNnpXcdrn pic.twitter.com/IGVs2lt0Do

— Hootsuite (@hootsuite) March 23, 2015
Whenever we launch a new campaign, we always test out different ideas—from adding more business lingo, to trying out an edgier approach—to see what tone resonates best with our audience.
CTAs
Make sure you are clear with your calls to action. Are you trying to get people to go to a landing page? Read a blog post? Engage with you? Whatever it is, the CTAs should flow naturally with the content of the campaign. It's important that your calls to action are consistent—if the quarterback isn't calling the right plays, then the team isn't going to connect on the field.
Paid social
Give your campaign an energy boost for the fourth quarter. Take a look at your blog or landing page views, as well as engagement metrics, to figure out what content is resonating with the audience organically. Then, throw some dollars behind the content that is working! Boost your best-performing social posts to hit your KPIs and deliver a winning campaign.
It might be tempting to invest a budget in each network you're using to promote the current campaign. However, a smarter move would be to see which network is getting you the highest numbers—these messages are already getting a response from your audience, so they are likely to drive high ROI on paid social messaging. For example, it may be worth promoting main video asset from the campaign on Facebook, but promoting a blog post on Twitter—find the medium that works best for your content.