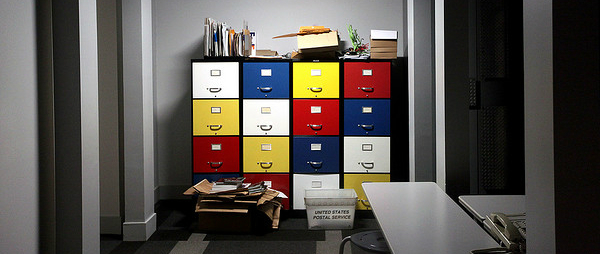 New Tools to Help You Create Social Media Archives and Boost E-Commerce
Since every social media strategy is unique, every Hootsuite dashboard should be too.
One of the best ways to customize your dashboard—along with setting up streams and saving keyword searches—is by taking advantage of the Hootsuite App Directory. You'll save time and increase your productivity by having access to the tools and social networks you use on a regular basis in one centralized dashboard.
From collaboration tools like Google Drive and Yammer, to customer service and sales platforms like Zendesk and Salesforce, the Hootsuite App Directory contains over 125 extensions and applications with over one million downloads (and counting).
We've recently added three new apps to the Hootsuite App Directory that can help create archives of your social media activity, boost your ecommerce activity, and track positive or negative mentions about your brand. Here's how you can put these new apps into action.

ArchiveSocial
ArchiveSocial is an automated social media archiving solution for compliance, records management, and digital preservation. The ArchiveSocial app for Hootsuite allows you to fully search your social media archive from within Hootsuite, and compose new posts from historical content. This app is available for Hootsuite Pro or Enterprise users, and those with an ArchiveSocial subscription.
Who should use this app?
Regulated industries with record keeping and compliance requirements, such as government, finance, and health care.
What can I do with this app? 
Although archiving social content is essential for regulated industries, it can also be a complicated and time-consuming task. Social content exists in a variety of complex, interactive, and non-standardized formats, and no matter how careful you are about preserving your own content, comments or messages sent to you can be quickly deleted and lost forever.
Using the ArchiveSocial app for Hootsuite, you can view archived posts within the same dashboard that you use to schedule and publish social content. The app also allows you to quickly search through your previous social posts to find specific keywords or conversations.
A municipal government, for example, could use the ArchiveSocial app for Hootsuite to review past interactions with citizens on social media and identify trends within those conversations. They could then use that information to proactively plan future responses or campaigns, or craft new posts from this historical content and immediately publish them across multiple social networks.

Shoppost
Shoppost is a fast and easy way to start selling products in social media news feeds through interactive posts and rich content. A shoppost is a post on social media that offers an interactive preview of your product and its variants—including price, size, or color. Using the Shoppost for Hootsuite app, you can manage all of your shopposted products from one stream.
Who should use this app?
Anyone selling a product—from small businesses to major retailers—who wants to connect their ecommerce strategy to their social communities.
What can I do with this app?
The Shoppost app for Hootsuite allows you to engage directly with your customers while supporting your marketing goals and initiatives, all from one streamlined dashboard.
A small business—let's say an art supply store—could use the app to view all of the shopposts they've created for their newly added line of acrylic paints in one stream and easily schedule them to go out across Facebook, Twitter, Pinterest, Tumblr, and more.
They could also use Hootsuite's powerful social listening capabilities to notice an influx of mentions or inquiries from their target audience about a certain trend or product, and then use those insights to adjust their shopposts and social commerce strategy accordingly.

Reador
The Reador Easy Filter app allows you to monitor specific hashtags or keywords from Twitter, Instagram or RSS feeds, all in one place. The app also allows you to filter these results based on positive or negative sentiment, and assign these messages to someone within your Hootsuite organization.
Who should use this app? 
Companies that want to monitor conversations on social about their brand or competitors, or track specific hashtags and keywords within one centralized stream.
What can I do with this app? 
Let's say a television network has a new show premiering. The social team could use the Reador app for Hootsuite to gauge the level of excitement about this premiere by pulling any positive mentions of the show's title from Twitter or Instagram into one stream, and any negative ones into another.
The network could then start connecting one-on-one with these potential viewers—or clarifying any misinformation about tune-in times or casting information—by replying directly from within the stream, or assigning the messages to other members of their team.
This type of proactive outreach can help identify any potential detractors, extend the reach of marketing messages about the premiere, and turn early buzz into sustained hype for the duration of the show's season.

Do you want to build and distribute an app through the Hootsuite App Directory? Apply for developer access here.