The Social Tea ~ How DAVIDsTEA Developed a Loveable Brand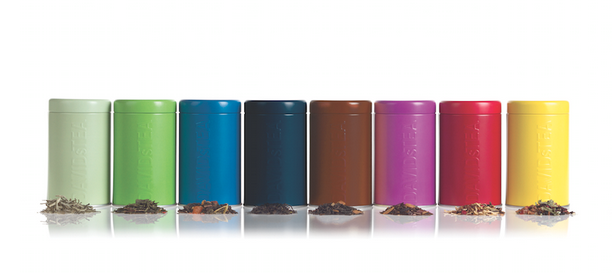 After water, tea is the second most consumed drink in the world. More than just a beverage, it has the power to bring cultures together, break through barriers, relax or excite great minds and ignite conversation and trade around the world. Its loose leaves steeped in hot water are symbolic of human nature and our search for pleasure and balance in the everyday.
Today, tea is timeless yet modernized – seeping into cultures around the world and becoming readily available to everyone. We spoke to tea company, DAVIDsTEA, to discuss how they've developed and promoted a recognizable international brand that celebrates loose leaf tea and relates to thousands of loyal customers on a personal level.
Developing a Loveable Brand on Social Media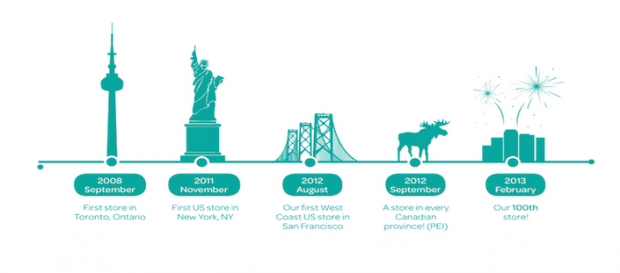 Like tea, social media connects people around the world over common interests and shared conversations. And while this commonality is convenient, it doesn't necessarily give brands like DAVIDsTEA a leg-up over others when looking to create a loveable brand on social media.
"DAVIDsTEA was founded five years ago in Montreal, Quebec. And, as a young and innovative business, our customers have high expectations for our social content," says DAVIDsTEA Social Media Manager, Youri Hollier. "As Social Media Manager, I am personally responsible for everything that is DAVIDsTEA social. From developing content, to curating our pages, to customer outreach, I'm there covering it all. My time is spent (in no particular order) between Facebook, Twitter, Instagram, Pinterest, Reddit, Google Places, Foursquare, Yelp and basically anywhere else that you'll find us online that isn't davidstea.com."
"Our social media strategy developed organically over time. Our main goal has always been exposure and engagement," says Youri. By sharing great content and "stepping outside of the comfort zone for businesses on social media," they've had incredible success. While the content varies from channel to channel, their main content features recipes, contests, fan and staff-generated content, promotional posts and recurring posts – all with a fun modern twist.
"Our local strategy involves posting about community events, local partnerships, and exciting single store initiatives. Whenever optimal, content is also geo-targeted to guarantee that the it's relevant to the recipient" – Youri Hollier.
Brand Innovators on Social Customer Service
Besides sharing "Happy Caturday" pics on Instagram and the "Tea of the Day" to social channels, they respond to every comment, like and share – the good and the bad – on social. "We're not just replying with cookie cutter answers either," says Youri. "People can see if brands always reply with the same robotic response. We treat everyone with the unique conversation that they deserve. Stepping outside of our comfort zone, we try to keep things playful and engaging. Oreo is a great brand example that sets the bar for a lot of what we do."
On Twitter, DAVIDsTEA's response rate sits between 95-99%. This high response rate is incredibly rare for businesses, especially when considering how slow many businesses have been on the uptake of social media.
"Our biggest problem that we faced as a company with regard to social media was capturing every single tweet discussing our brand," says Youri. "We would miss entire blocks of conversations. Once we integrated HootSuite into our workflow, we haven't looked back since. HootSuite allows us to set up streams and lists to ensure that everyone is responded to and conversations continue on Twitter. In terms of content, we speak the language of our customer and aren't afraid to take risks with our responses or tweets."
"I've definitely found myself using the HootSuite Mobile App while on a long train ride, waiting in a line and basically anywhere that my computer isn't readily available. It let's me continue my work from anywhere! (Yay?)," jokes Youri.
Download the HootSuite Mobile App today.
The Future of Retail
"Overall usage on social media platforms and mobile devices is exploding. Millions and millions of consumers are expressing likes on Facebook, tweeting about products on Twitter, and pinning on Pinterest every single day. Retailers and brands are increasingly focusing their attention on social commerce" – Business Insider on Ecommerce traffic.
One of the greatest transitions of our time is taking place so seamlessly that its only noticeable to those looking or resisting. Social media is changing customer service, marketing, communication, sales – and by extension, retail. Now, Instagram, Pinterest and other highly visual social networks may be the first touch point to brands for customers around the world. DAVIDsTEA, and other brands that "get it," create an online retail experience that's so vivid that it either draws customers in to visit the store or enables them to purchase online, because they've already had the full "retail experience" without leaving their home.
Thank you Youri Hollier, Bradley Grill and DAVIDsTEA for chatting with us!
More About DAVIDsTEA
Founded in Canada in 2008 by David Segal and his cousin, Herschel Segal, DAVIDsTEA is all about sharing their passion for tea (over 150 types and counting) with the world. Whether in one of their 120 locations across North America or online, establishing new customers and maintaining engaging relationships with existing customers are their main goals. Besides that, making loose leaf tea fun and easy is what they do best.
This story is available for download!