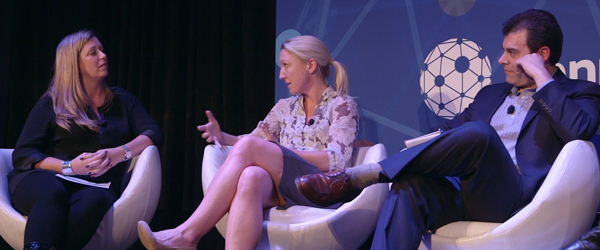 Expanding the Fan Experience Beyond the Field: An Interview With Director of Social Media of Major League Soccer Amanda Vandervort
Professional sport leagues have the advantage that their fan base is an incredibly engaged and active community.  For Major League Soccer (MLS), the passion their fans display, transcends from the stadium to social media.
Major League Soccer kicks off its 20th season in early March 2015 featuring 20 clubs throughout the United States and Canada. The 2015 season will feature the most comprehensive U.S. media rights partnership in the history of the league, as eight-year agreements with ESPN, FOX Sports and Univision Deportes commence this year. Being a relatively young association, it was essential that the social media team was able to convert the in-stadium excitement to the different social media platforms.
Since MLS has paired up with Hootsuite Enterprise, managing the extensive and diverse audience they have is no longer a challenge. Both their league, as well as each club, is able to effectively manage the platform together.
We spoke with Amanda Vandervort, the Director of Social Media at Major League Soccer, at Connect via Hootsuite New York to learn how she tracks the development of social platforms, and how this informs fan engagement with professional sports leagues.