New Gadgets, Gizmos + Amigos ~ Your May News RoundUp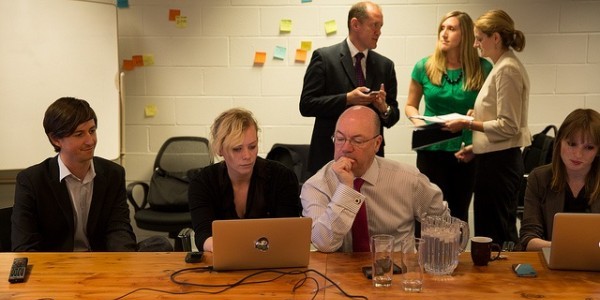 This Spring HootSuite revealed plenty of great virtual gadgets, including new additions to the app directory as well as a couple key language releases. Keeping up with HootNews is a bit tricky, but never worry, the Owls have got you covered!
Here's a condensed version of the latest #HootHighlights just in time for Summer.
Hoot News Highlights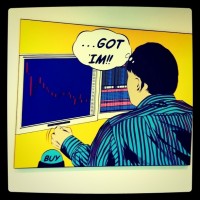 The Securities and Exchange Commission recently released a statement allowing publicly traded companies to communicate with shareholders via social media.
This supports the use of Twitter and Facebook as a potential method for companies to disclose market-moving corporate news.
Within an atmosphere where companies, investors and clients collide — managing the information within social media streams is important. HootSuite can shed a light on how to optimize social finance.
"…social finance had arrived. Traders, analysts and financial firms were already mining Twitter for data. The news this month continues the evolution of social finance and further emphasizes the importance and seriousness of the information that is being shared."
As a business, twitter can often pose to be a difficult and often time consuming method of finding new customers.
Looking for users based on keyword searches can potentially create hundreds of options
Rarely will it be easy to find those who are in your geographic vicinity.
HootSuite's location based search options can help in a big way.
"I'm sure you're like most of our clients, you're busy and you don't have time to sit on Twitter all day, after all you've got a business to run. We hear you. So, here's a great tip for you. Use Hootsuite to cut out the noise and begin tuning in to only the tweets that matter to your business and are coming from near your area."
Community +1
"The brewery's storefront will undoubtedly be very popular among workers at nearby businesses, including the thirsty digerati at HootSuite, which recently moved into a building two blocks away. Michnik is focused on serving the locals first and foremost."
First and foremost, a big welcome to the neighbourhood for 33 Acres Brewing Company as they're opening up shop two doors down from HootSuite HQ.
A couple HootSuite Owls got to pop over, hand out some swag and have a sneak peak of the almost complete brewery. Simply, It's beautiful.
Be sure to follow 33 Acres on Twitter, Facebook and Instagram to see the creative ways they are using social media to build a brewery.
HootLinks
Will Vancouver be the next boom for tech startups? HootSuite CEO talks shop about business heading North.
More from Ryan: Why Silicon Valley's Heyday Might be Over + Big International Social Networks Are Closing In On Facebook
Recent hack of AP is causing twitter to amp up security features. What's HootSuite doing to help? See the new social media security services for corporate accounts.
HootSuite's Community Manager of North America talks about interesting and upcoming apps on the Dotto Tech radio show.
Ryan Holmes talks about HootSuite's performance so far and it's future goals. Is HootSuite Canada's next billion-dollar titan?
A concise and professional review of the HootSuite tool and it's most popular features.
Discussing how HootSuite's accelerated growth reflects years of experience and expertise– something a lot of other start-ups are missing.
Versions, features, how to view and how to #hashtag– a succinte recap of the tool for those having trouble managing their networks.
A great article reviewing the auto-schedule and secure team setup tools, also looking at how to track campaigns, measure success and get help.
Be loyal, trust your instincts, be persistant, do everything 110% and don't forget to unplug and play sometimes.
HootSuite restricts password-based access to your accounts, therefore preventing a hacker from taking total ownership.