Social Professionals with German and Catalan + Translation Project Update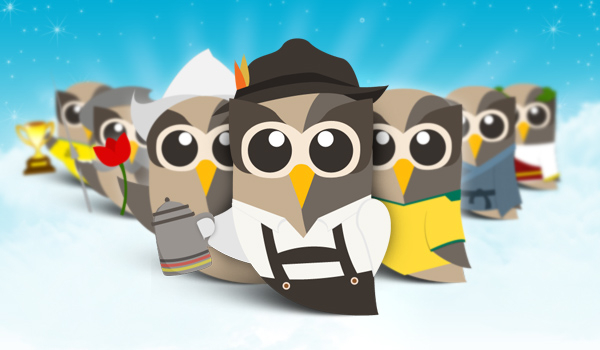 We're pleased to announce two additional languages available in the HootSuite mobile tools: German and Catalan! This is another important milestone for the successful HootSuite Translation Project.
Our international communities are an important part of the nest – and they're growing daily – so a big thanks goes out to all the Owls who contribute their time to help folks use the dash in their language of choice. 
Sprechen Sie Owly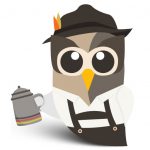 The HootSuite German community has grown significantly over the last year, and we appreciate all the support from our translators who made a huge effort to localize all mobile platforms, as well as the bloggers and media who promoted the project.
Special thanks goes to the team at iPadBlog.de, Alexander Mieland, and Vinzenz Vietzke for their massive contributions.
This was achieved in part as a result of the poly-lingual (and very tall) Rene P. our international community ambassador for Germany and Austria (Tweet him at @HootSuite_DE) who arrived in June to put the final touches on this release (and help the volleyball team).
All of the HootSuite mobile versions — Android, Blackberry, iPhone, and iPad — are now available in German. And with your help, the web version may not be far off. Keep the contributions coming.
També en català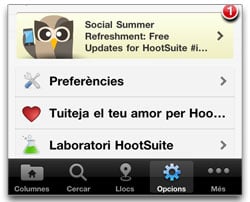 Catalan is the co-official language in various autonomous communities in Spain and is commonly spoken from Barcelona, to the Italian island of Sardina, to Perpignan, France, plus is the only official language of Andorra.
The family of Catalan HootSuite users is very strong despite their relatively smaller numbers… though our Spanish community ambassador Daniel R. counts as several as he communicates in Spanish and Catalan via @HootSuite_ES.
Thanks to these enthusiastic fans, and especially the coordinator and main translator Miquel Labòria — a blogger at Bloc d'Apple — all the mobile applications are now localized in Catalan adding a unique, crowd-powered option to our international nest.
More to come
With German and Catalan taking flight, HootSuite mobile apps are now available in 8 languages on Android, 9 languages on BlackBerry and 11 languages on iPhone.
This is a really important milestone for us, and we're happy to see users around the world managing social media in their native languages.
What language is next for release? Turkish? Russian? Indonesian or Korean perhaps?
It's up to you to decide! Please, help us translate HootSuite into your language.