A Good Day for Social Media Managers
These days we're finally seeing the personality of companies coming through in their interactions on social media. Not only are they informatively answering questions through Facebook, Google+ and Twitter- but every once in a while they are (can it be true?) totally hilarious. Here's a great example:
It all started with a Tweet: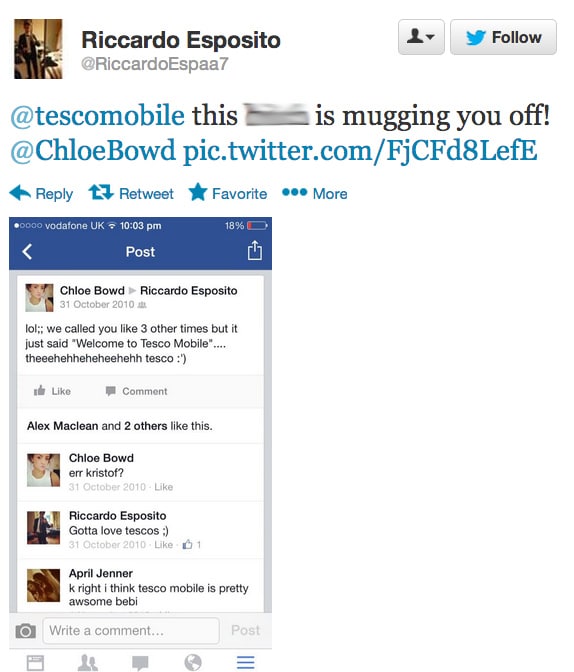 Heres a little background: Tesco Mobile is a mobile virtual network operator in the United Kingdom, Ireland, Slovakia, Hungary and Czech Republic. I know Chloe's message might have been a little hard to understand, but apparently she wasn't very happy with Tesco Mobile (at least I think?).
Take a look at Tesco Mobile's honorable response: 
It doesn't end there. The conversation intensified: 
Once two or more companies join, we can consider it a party (HootSuite Customer @CadburyUK jumped in)! 
More companies jumped in, and worldwide issues were considered:
Jokes were made, and friendships were shaped: 
And sadly, the party had to come to an end: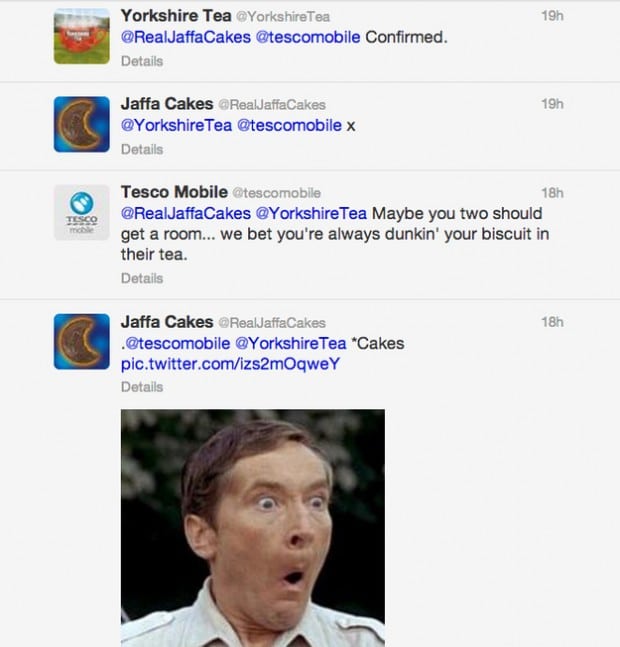 Want to make sure you never miss a fun conversation like this one? Try HootSuite Pro for FREE for 30 days!