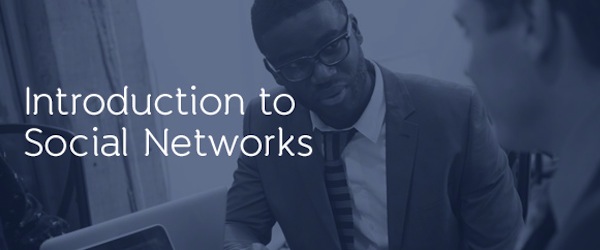 A Guide to Getting Started on LinkedIn, Instagram and YouTube
The following is an excerpt from A Guide to Getting Started on Social Networks by HootSuite University. The guide teaches businesses how to leverage nine popular social networks to better connect with customers and prospects. Part 2 of this series covers LinkedIn, Instagram and YouTube.
With a growing number of social networks, it can be difficult to determine where businesses should put their attention and resources. As as each social network is different, they each require their own content and engagement strategies for their unique audiences.
While LinkedIn has cemented itself as "The Business Social Network," and most people understand its professional value, Instagram and YouTube are still a mystery to many businesses. The visual appeal of these two networks, which transform photos and videos into powerful business tools, cannot be understated. Take a look:
LinkedIn
LinkedIn is the world's largest professional network, with over 250 million members. Individual professionals can leverage LinkedIn to grow their network and explore career opportunities, while brands and businesses can expand their online presence through LinkedIn Company Pages. Individuals can follow LinkedIn Company Pages to stay up to date with new developments from companies, compare products and services, and explore potential business opportunities. While LinkedIn provides a recognized channel for employment opportunities, it has also become a widely used content marketing platform.
When using LinkedIn, consider the following:
A LinkedIn Profile serves as an individual's online resume that showcases professional expertise, experience, and education.
LinkedIn Company Pages provide businesses with immense opportunities to connect with the largest online network of job seekers, employees, potential customers, and partners.
Individuals and businesses can share relevant tips, best practices and industry insights that their connections can share to their respective networks.
Sales teams can utilize LinkedIn's powerful search capabilities to identify new leads and connect with industry thought leaders and influencers.
Use case
Similar to Twitter, HR teams can leverage LinkedIn's vast network of professionals to promote their company's job opportunities on their Company Page. This allows job seekers to share these job postings and provides opportunities for interested candidates to reach out to someone in your company directly. Additionally, HR teams can save time by using LinkedIn in the  screening process to verify potential candidates by reviewing profiles.
Instagram
Instagram has over 55 million photos shared per day. Designed as a mobile social network, users can easily take a picture or video on their smartphone, choose a filter to fit the scene or mood, and then share it with other Instagram users. As a result, Instagram provides businesses with an invaluable opportunity to connect with millions of users in a simple, visual and effective way. By using Instagram, businesses of all sizes can connect with their community to promote their brand, but also share their company personality and culture.
When using Instagram, consider the following:
Instagram users can follow businesses to get a unique, behind-the-scenes look at their brand and culture
Instagram is a medium for previewing or highlighting new products, services and trends, or for promoting the latest digital campaign.
Because Instagram encourages user-generated content, it is an effective platform to host fan photo or video contests.
Users can post their Instagram content to Facebook, Twitter, Tumblr and Foursquare which extends the reach of each post.
Use case
Frank and Oak, an online clothing retailer, recently used Instagram to host a contest for their fans. Fans were encouraged to take a picture of their workspace, tag Frank and Oak's Instagram profile in the photos description, and then post it to their Instagram. This in turn increased awareness about Frank and Oak in Instagram as well as any other social networks that the Instagram photos were shared to.
YouTube
YouTube is the world's largest video-sharing social network with videos being seen by over 1 billion unique visitors each month. Users can watch videos, like, comment, favourite and share them with their friends. Because of this interaction, people are drawn to YouTube for its unique content and two-way dialogue. It also attracts followers because of its unique interaction and engagement capabilities, not available with traditional television. All of this makes YouTube an extremely effective platform for brands to connect and engage with their customers or clients.
When using YouTube, consider the following:
YouTube is free and easy to use, making it a valuable promotional tool, particularly for small businesses.
Businesses can create a branded YouTube channel which then becomes an effective marketing tool
Sales and marketing teams can use YouTube to educate users about products, services and upcoming releases.
Use case
Roland, an instrument manufacturer, recently launched a new series of musical instruments. Their campaign was primarily done through YouTube, where they launched a series of videos explaining and demonstrating each product. These videos were shared not only as promotional material, but served as valuable, educational content for their audience as well.
To learn more about today's top social networks, and discover what you need to know for your business to get started and excel with social media, download the Guide to Getting Started on Social Networks today.