HootSuite Shares Stories ~ Pre-Holiday Event Wrap Up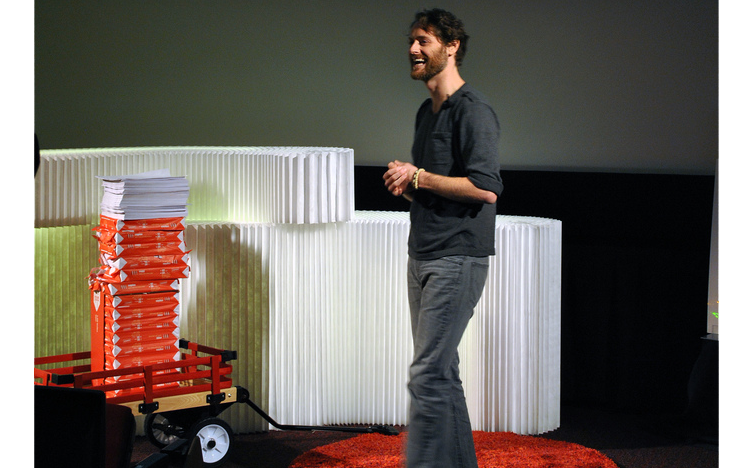 With 2012 around the corner, HootSuite speakers find themselves busier than ever prepping for the New Year. In the past few months, HootSuite owls spoke at an eclectic range of events spanning across the world and a variety of audiences.
In this event round-up we'll share a sneak peek into where we're headed for the first part of 2012, as well as recapping events from the last couple of months. Remember to keep checking back to the blog to see if one of our Owls will be hooting in a town near you. And… if you have an event and would like HootSuite to share stories about social media, simply apply and we'll take a look.
Photo credit: Jessica Wang
Where We're Hooting
Social Media Week Toronto

The Social Media Week series has started to take flight over the past few years, and this February it's being held in over 9 different countries. Be sure to catch HootSuite speaking at Social Media Week Toronto on February 13-17. Scott Walker is our owl at the event and will rock Toronto with some great West Coast Canadian flavor.
SXSW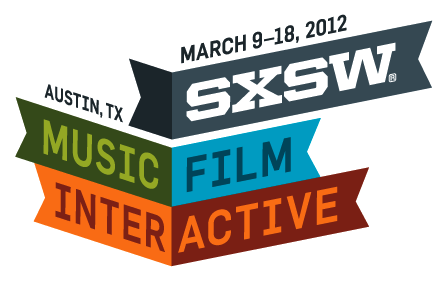 Hoot! Is it too early to be this excited for SXSW? It's December and HootSuite HQ is already feeling SXSW goosebumps. The team is ramping up its involvement this year and will be sending a flock of owls to take over Austin. Dave Olson's panel "Crowd Sourcing Projects the Tom Sawyer way" was accepted by SXSW, so don't miss your chance to see DaveO take the stage this year.
The rest of the crew is gearing up to overrun the SXSW venue with some fun treats, workshops, seminars and power-tuning sessions too. Also: Thanks to Austin-local Patrick Wood for helping HootSuite get organized on the ground this year!
NCAA International Convention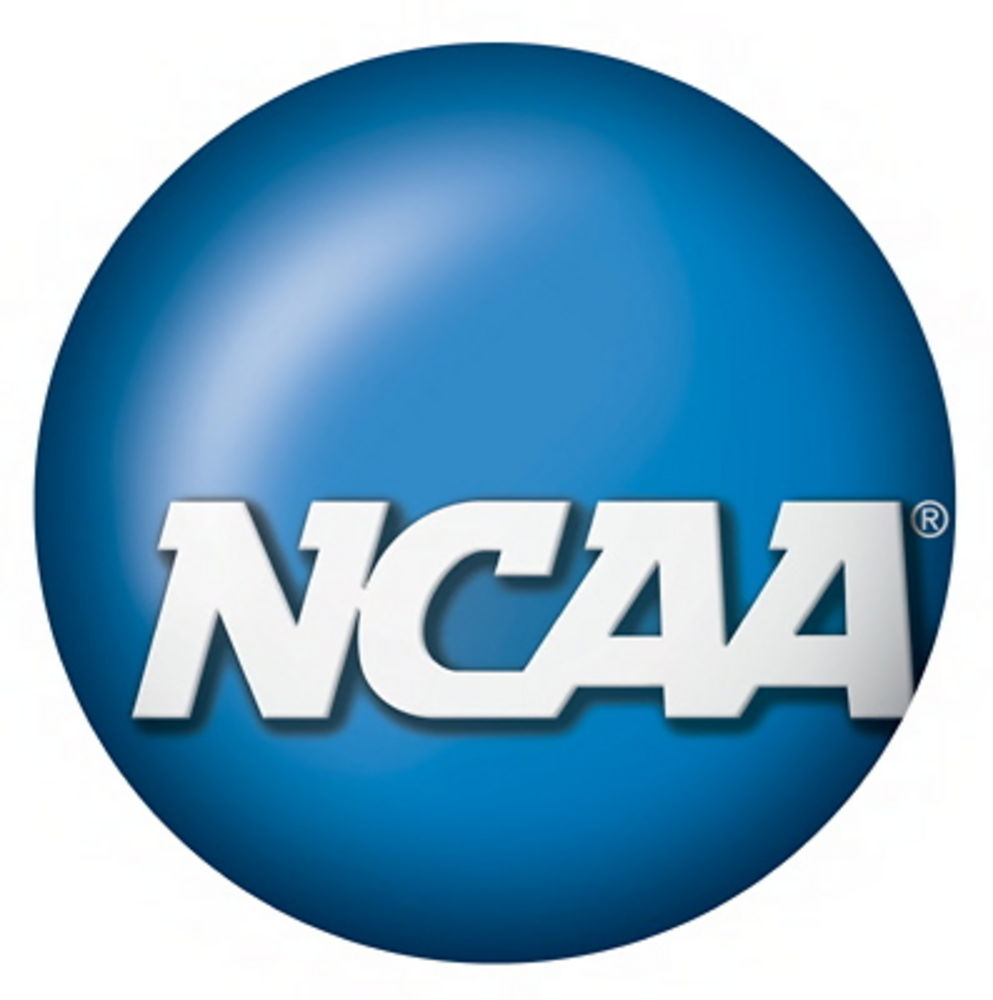 The NCAA International Convention is a mecca for all involved in sports and education as a profession. The 2012 event will be hosted in Indianapolis, Indiana and HootSuite is sending Marcus Jung to share insight from his experience on the front-lines of social media. For two days, January 11 and 12th, education professionals will listen and discuss how to implement strategic communication on university campuses.
Sing it Forward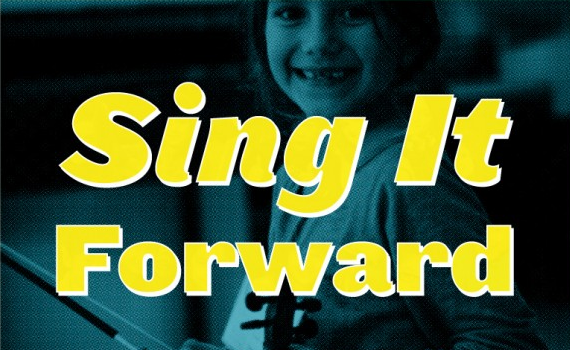 This one is special as we're helping sponsor. Sing It Forward is an evening of acoustic performances presented by 100.5 The Peak, HootSuite, The Vogue Theatre and VancouverIsAwesome.com, benefiting the St James Music Academy for kids. The event coordinators have brought together some amazing local Vancouver artists that have been working with the kids for over a month.
With a stacked lined up consisting of Hey Ocean!, The Zolas, Aidan Knight, members of Said The Whale, and The Belle Game,  Sing it Forward promises to rock the Vogue for the greater good, and if you are in Vancouver you should grab some last minute tickets.
Where We've Hoo'ted
November and December were busy months for HootSuite with several huge updates to our social media dashboard software releases. Amongst the commotion, HootSuite speakers still made it on-stage to speak in three different countries. Here's where:
TEDx
The TEDx conferences rolled through Western Canada this fall and both our CEO, Ryan Holmes, and VP of Community, Dave Olson were asked to speak at the TED events. Ryan took the stage at TEDxSFU along with John Furlong, Jim Chu, Ta'Kaiya Blaney, as well as a few others.
Dave brought his talk "On the Road to Creativity." He worked the crowd in typical DaveO fashion and even gave away the HootSuite T-shirt off his back to an audience member. Just ask @yingyinglee to see how it went down!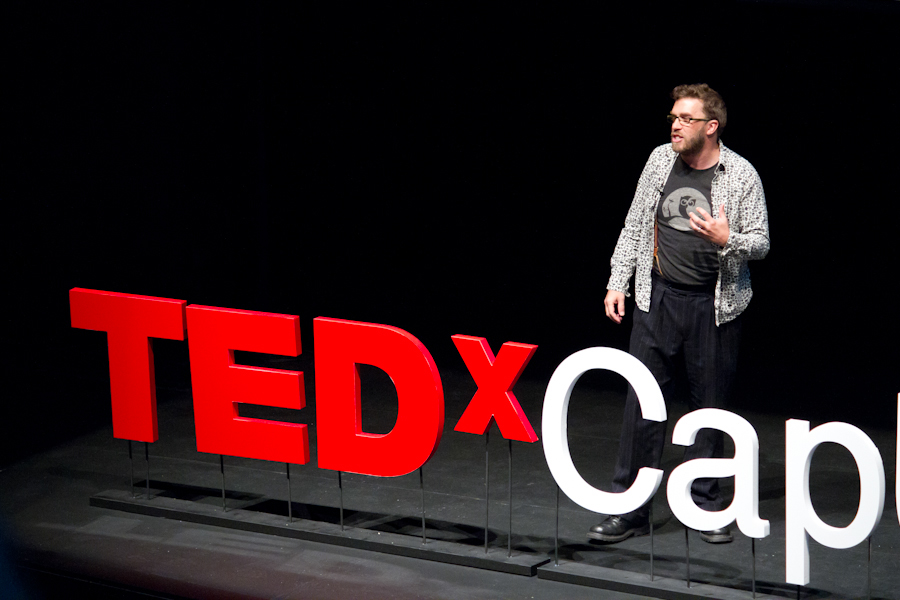 BCAMA Best Facebook Strategy & Branding in the Social Sphere
This local event brought together members of the BC Chapter of the American Marketing Association and our Enterprise Marketing Pioneer Ashley Jane Brookes shared some tactics for raising brand awareness through social media. Her presentation revolved around the pillars of listening through social channels, engaging with your online community, team collaboration across your organisation, and securing your social messages.
Sales 2.0 Conference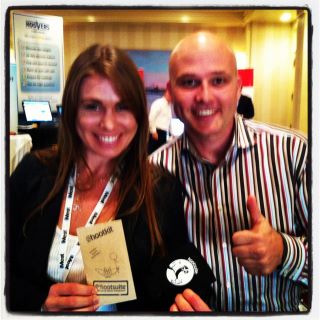 HootSuite's VP of Sales, Darren Suomi, found his way to the Sales 2.0 Conference in Santa Monica. Sitting on a panel, he spun out some great conversation about B2B sales and its place in social media. Darren was also interviewed for a pre-conference blog featured on the Sales 2.0 Conference website and SellingPower.com.
This was Darren's first speaking event for HootSuite and he got a great taste of what it means to be an Owl at an event as Twitter was ablaze with requests to meet Darren and get a HootKit.
Internet Summit
Raleigh, North Carolina hosted this year's Internet Summit and Greg Gunn was on stage handing out tactics to the audience on how to drive the conversation and make social media work for you.
In a pre-conference intensive program, he shared the stage with William Blackmon to discuss using LinkedIn and Twitter to boost your online presence. Then, in his second speaking spot, Greg took the main stage to share best marketing practices for Facebook and Twitter.
Universidad Politécnica de Valencia
Spanish Owl, Daniel Robles, took the stage in Gandia (Valencia) for a talk about his Canadian adventures with HootSuite and spreading social media to the Spanish-speaking countries. He captivated the audience with his story about his experience working abroad and being an integral part of the HootSuite team.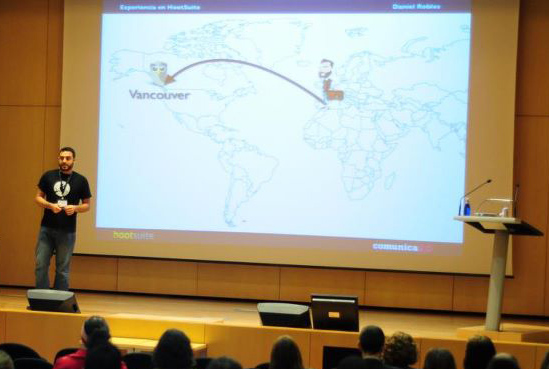 Keep Your Eye On The Owl
HootSuite speakers have had their hands full this past year and have no plans to slow down in the new year. With HootSuite users in over 25 countries and translated in more than 10 languages, 2012 looks to have HootSuite participating in more events across the world.
Stay tuned to the blog to make sure you don't miss Owly in your neighborhood and don't forget to give @HootSuiteEvents a buzz when you see a HootSuite Owl at an event!