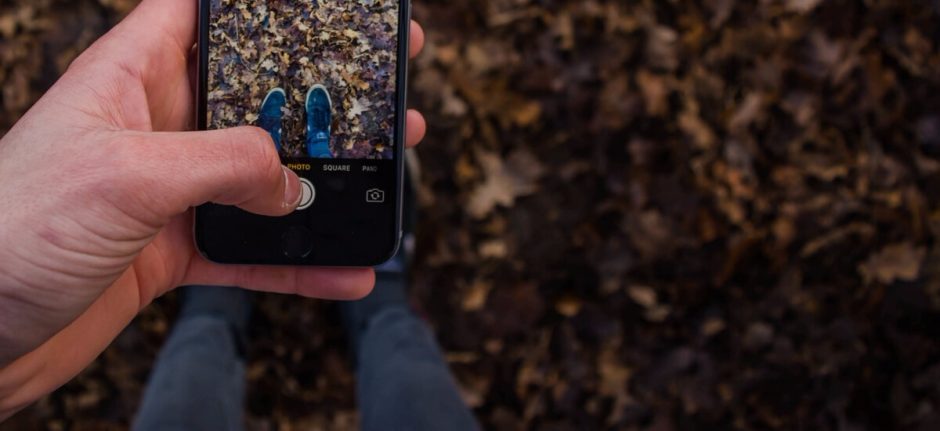 How One Retail Brand Used Instagram to Generate 150,000 Leads
Are your social campaigns reaching new customers?
In this episode of the Hootcast podcast, we sit down with Amanda Rotstein, digital editor at Roots Canada, who tells us how the retailer ran an Instagram campaign that got 150,000 leads.
Hootsuite's own social expert Amanda Wood follows that up with lessons from 2016 along with tips for your 2017 social strategy.
In this podcast you'll learn:
Key elements of a successful Instagram campaign
How to set clear business goals for social (beyond brand awareness)
What metrics you should be tracking
Top tips for 2017 social planning
Press play to hear the show in its entirety, or if you don't have a set of earbuds handy, read the transcription of our conversation with Rotstein below.
Q&A with Roots Canada digital editor Amanda Rotstein
Roots Canada ran a successful holiday campaign in partnership with Banff and Lake Louise, of which you were involved.
Yes, I was.
So for everyone who may not be familiar with this campaign, could you walk us through it?
At Roots Canada, we feel strongly about representing the entire country and all of its amazing sights. To do this on social, we partnered with travel and tourism boards to shoot our holiday campaign. We sent Roots models and did a beautiful campaign comprised of outdoor media spend and dot-com takeover, as well as a social influencer activation.
Not only did we shoot our holiday campaign out in Banff and Lake Louise, two stunning locations in western Canada, but we also sent five social influencers on a once-in-a-lifetime trip to those locations—in Roots wardrobe, of course!). Then, social influencers shared their experiences on their social channels—be that Instagram, Twitter, Snapchat.
It sounds like there was heavy influencer involvement in your campaign in order to reach a new audience. Were there specific social networks that you chose to run this influencer campaign on?
We chose to run this campaign on Instagram. It was a goal of ours for that particular holiday season to boost our engagement on Instagram. Banff and Lake Louise are also visually stunning, so it lent itself very well to the Instagram platform.
Also, when choosing influencers we were mindful that it was an Instagram activation campaign. We needed them to capture the beauty of this place as well as the quality of our clothes.
So what were the business goals associated with this campaign?
Our Instagram feed is shoppable. We have a link in our bio called shopsocial.roots.com. It takes you to a landing page where you can look at all of our posts, see an outfit that you love and click through to that particular garment on Roots.com. That was instituted about a year ago and it's something that we really wanted to grow out and see a return on investment for.
We also really felt strongly about getting email leads over the holiday season. It's any retailer's highest traffic time, and an email address is such an important way to grow your business and inform your customers.
To collect email addresses, we ran a contest in coordination with the influencer campaign. We offered codes for our followers to enter on a micro-site where they could sign up and win the chance to also go on a trip to Banff and Lake Louise.
So to sum it up it seems like the goal was growing out your Instagram following through influencers by tapping into their networks—people who might not be following your channels already—and then encouraging email signups through a contest before the busy Christmas season when there are likely other marketing pushes going on.
Absolutely. And it was important to us that we also grow our email database with those consumers.
And you managed to get over 150,000 new leads during this campaign, so I'd say that was a success. Do you have a particular story or anecdote that you could share about this campaign that might show the importance of running something like this?
It's very anecdotal, honestly. I had a lot of conversations just with friends and colleagues in the industry who said, "You know, we really didn't realize that Roots was working with so many influential bloggers and was really positioning themselves that way. It made me really think twice and think again about the brand and about the kinds of products that you guys offer." And it was really validating.
And were there any key takeaways or learnings about running a social campaign that you could share to someone who might be just at the beginning phase of it? Like how to choose partnerships and channels?
Yeah, I mean first with the onset of the campaign when we partnered with Travel Alberta and Travel Banff Lake Louise, it was really important to have a like-minded business brand to be able to work with. So that was number one. I would always suggest, don't enter into a partnership that doesn't feel organic to who you are. Working with Banff and Lake Louise and Roots Canada was very natural.
I always feel strongly that there should be a clear business goal beyond brand awareness. For us it was email signups. I think that that's also really important to keep in mind before you go down the road of social influencers.
Amazing. Thank you for taking the time to speak with us today. We really appreciate you sharing your experience.