HootTour ~ Spring 2010: Seattle, Austin (SXSW), Toronto, Vancouver
There is a lot going on at HootSuite HQ these days and soon we're hitting the road to participate in upcoming events and meet more HootSuite users! We'll host some HootUps along the way – plus flow some truly collectible swag ~ so follow along to say hello and offer your thoughts on HootSuite.
Here's where we're bound:
Seattle – 140 | The Twitter Conference

Date: March 8, 2010
Sponsor: HootSuite is a Silver Sponsor
Blurb: Get Your Business Started on Twitter
Basic tools for reading tweets and posting to Twitter
How to grow your followership
Understanding the security risks to your brand and your customers
Gathering and analyzing data from Twitter
Panel: "License to Tweet: Applications and Services To Die For" ~ 4:30pm – 5:30pm
Panelists: Kathy Gill, DL Byron, Ricardo Rabago, Ryan Holmes, Dan Shapiro Moderator: Steve Broback
Twitter is more than just 140 characters. Twitter is a platform that grows more powerful every day, as developers, entrepreneurs, and people with too much time on their hands create thousands of tools and services that do everything from sending direct messages to tweeting on behalf of your houseplants. This panel of Twitter elites will share their favorite Twitter applications and services, and how these apps help them draw value from the Stream. Managing the Twitter Stream * Top Twitter Applications and Services * Applying Twitter to the Real World * What Apps Do You Wish Someone Would Build?
Registration: 15% off for Hootsuite users: HOOT140 – Attend
Location: Bell Harbor Conference Center downtown Seattle.
Twitter: @tweethouse
Website: http://parnassusgroup.com/twitterconference
Austin – SXSW Interactive Conference 2010
Date: March 12-16, 2010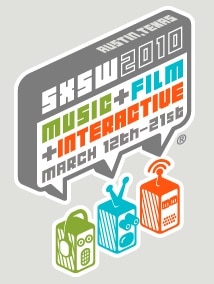 Blurb:
Features five days of compelling presentation from the brightest minds in emerging technology, scores of exciting networking events hosted by industry leaders and an unbeatable line up of special programs showcasing the best new websites, video games and startup ideas the community has to offer.
Registration: Attend
Location: Austin, Texas at the Austin Convention Center
Twitter: @sxsw
Website: http://sxsw.com/interactive
Toronto – Sprout Up Toronto
Date: March 24, 2010
Blurb:

This is a free monthly gathering of like-minded entrepreneurs. "A great chance for startups around the city to get friendly, discuss current trends, and network in a casual, open, and focused setting."
Innovation Demo – Pre-selected entrepreneurs share their innovative business ideas to the audience
Guest Speaker – Fabulous new speakers will be brought in each month to spur new discussions on relevant trends and ideas
Networking – Network with peers: share knowledge, experiences and drinks
Panel: "Challenges faced and lessons learned as a startup" with Ryan Holmes ~ 6:30-10:30pm
Registration: Attend
Location: Sprout Up Toronto will be held at The Pilot in Yorkville
Twitter: @sprouter
Website: http://sprouter.com/blog/sprout-up-toronto/
Vancouver – F5 Expo
Date: April 7, 2010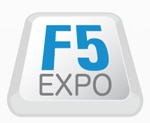 Sponsor: HootSuite is the "social feed" sponsor and hosting the Twitter Etiquette panel
Blurb:
1. A function key on a computer used to refresh a web browser or file manager.
2. A business conference for executives on changing technologies in the online space such as social media, search marketing, mobile applications, and future trends. The inaugural event will be held on April 7, 2010 in world renowned, Vancouver, Canada.
Panel: Ryan Holmes is participating in The Secret to Success: Avoiding Start-up Pitfalls panel 1:40 – 2:30pm along with Michael Fergusson and Danny Robinson.
Workshop: Twitter Etiquette for Business 10:00am | 10:45am | 11:30am | 1:00pm
Whether you're already on the Twitter bandwagon or you see it as merely the latest trend, recognizing the impact of microblogging on business is important. Trends in this area are quickly emerging and evolving. For example, companies are now paying high ranking twitter members to talk about them. It's a turn (perhaps for the worst) in social media campaigns. Stay in the know by learning about new twitter trends and the impact they could have on your business. More importantly, get to know some basic rules that will help you build a loyal following.
Registration: Attend
Location: Vancouver Convention Centre in downtown Vancouver
Twitter: @f5expo
Website: www.f5-expo.com
Toronto – SMX – Search Marketing Expo

Date: April 8-9, 2010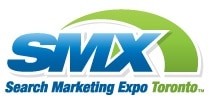 Blurb:
Over 35 sessions – April 8-9
Advance your knowledge of search analytics and business strategies, emerging media and technology, real time search and more.
Learn how to leverage mobile search, Twitter and Facebook
See demos of some of the most advanced marketing technology
Connect face-to-face with industry experts
Panel: "Social Media: Advertising, Marketing and Engaging without Spamming: with Ryan Holmes ~ April 9th 11:00am to 12 noon

Registration: Register now at Search Marketing Expo – SMX Toronto
Location: Delta Chelsea Toronto, 33 Gerrard St, Toronto, Ontario
Twitter: @smx
Website:www.searchmarketingexpo.ca
Discount: Get 15% off by using discount code "HOOT15"